"Come on you don't automatically get paid more because of the belts," Fans sound off on Female World Champion for her remarks on Tyson Fury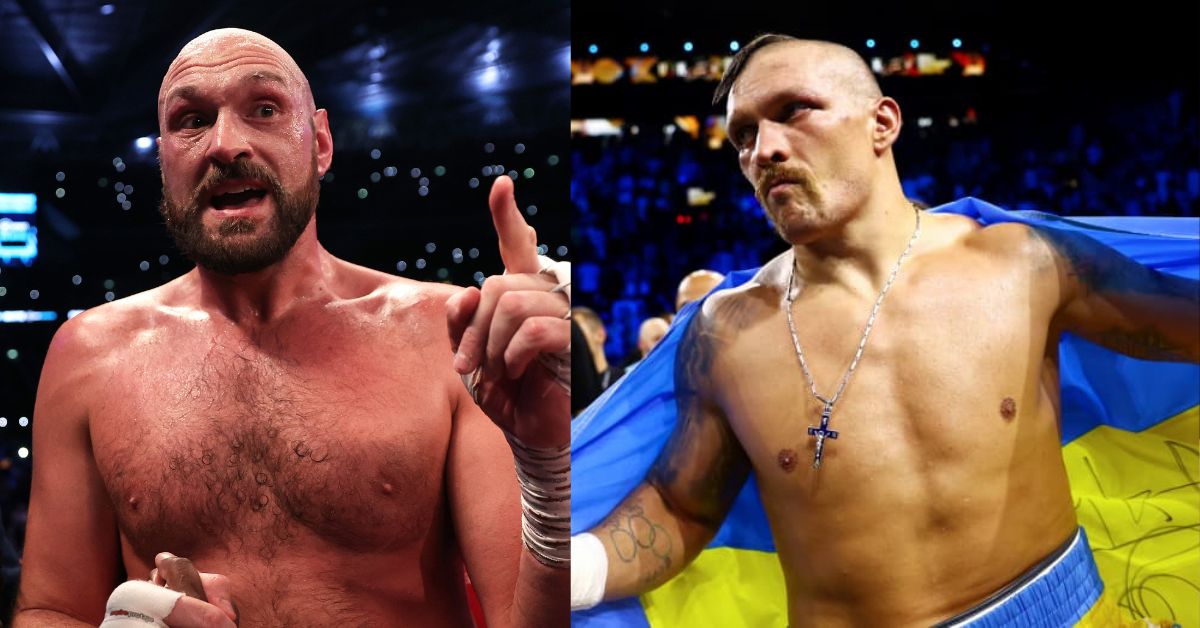 The current heavyweight king of boxing Tyson 'The Gypsy King' Fury was possibly going to face The Ukrainian warrior Oleksandr Usyk in his next professional bout, which as of now seems off the charts. Usyk who is the current IBF, WBA, and WBO champion was supposed to fight the current WBC heavyweight champion in a title unification bout scheduled for April 29 at the iconic Wembley stadium in London.
Talking about the fallout, Fury's promoter Frank Warren didn't hold back as he detailed the conversation that led to the cancellation of the fight. He said "So we got an email off him on the 21st [of March] late afternoon and I'm going to read it as it says,"
Warren continued "Gentlemen, hope you are all OK. I am not going into details as well start to blame or point the finger at anyone, but would like to officially announce that team Usyk is out of further negotiations regarding April 29. You guys can put your pencils down and we will speak in the near future."
Fans go off on the female world champion for her remarks on Tyson Fury
As the boxing world was playing the blame games as to who was in the wrong for collapsing this mega heavyweight fight, boxing beauty Ebanie Bridges also weighed in on the whole situation, choosing to slam The Gypsy King.
Referring to Oleksandr Usyk holding three boxing world titles, Bridges in a tweet said "The way Tyson Fury is treating Usyk – he's acting like he has 3 of the 4 belts not the other way round."
📸 Ebanie Bridges – one of the world's best bantamweights – meeting Lineal Heavyweight Champion, Tyson Fury, in Leeds earlier today. pic.twitter.com/CoXTgO3N4l

— Lineal Boxing Champion (@LinealBoxChamp) December 11, 2022
The current IBF's female bantamweight champ criticizing Fury can be considered as a U-turn of sorts, as not too long ago the OnlyFans star posted photos of her supporting Tyson Fury during his KO win over Dillan White earlier this year.
She was once even snapped with Fury as she herself claims to be a fan of Gypsy King's 'charisma'. Most of the fans didn't react well to the comment made by the Blonde Bomber, here are some reactions.
They were Tysons belts if you knew anything, who do u think owned them before Joshua

— DeadlyBoxing (@Deadly_Boxing) March 23, 2023
Come on you dont automatically get paid more because of the belts. Fury is the a side for a reason, usyk is selling zero tickets for this fight.

— Tony33 (@Tony33uk) March 23, 2023
What is your take on Blonde Bomber's comment regarding Tyson Fury? You can share your opinion in the comments.