Devin Haney, the current undisputed lightweight champion of the world, has thrown down the gauntlet to Ryan Garcia and Gervonta Davis, claiming that his upcoming bout against former unified lightweight champion Vasyl Lomachenko is "the real fight."
While Garcia vs. Davis is generating buzz for their clash on April 22nd, Haney and Lomachenko are gearing up for their showdown on May 20th, which Haney believes will determine the true king of the lightweight division.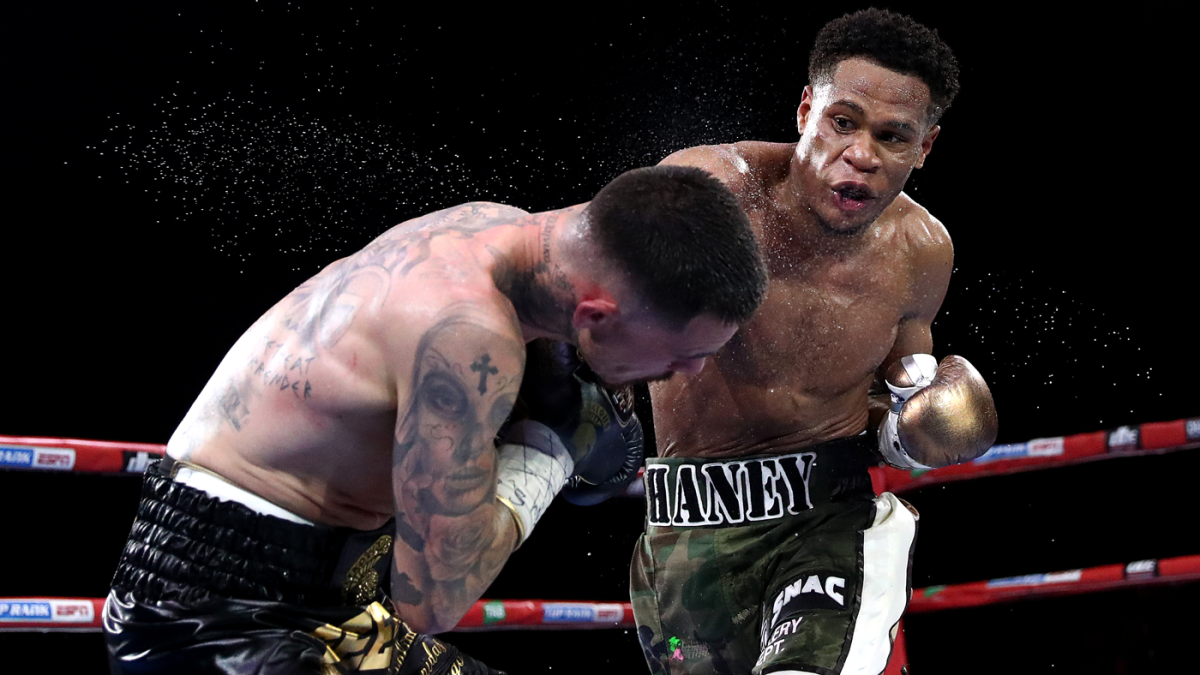 Devin Haney His Quest for Divisional Supremacy and The Stakes of Haney vs. Lomachenko
Haney proclaimed the undisputed lightweight championship after beating George Kambosos Jr. convincingly in a rematch last June. Vasyl Lomachenko, a twice Olympic gold medalist, on the flip side, somehow yielded his title to Teofimo Lopez in 2020.
However, he is still considered one of the pound-for-pound best in the sport, according to Lopez's testament. When it comes to determining the top lightweight fighter in the division, Haney boldly declared his fight against Lomachenko to be "the real fight".
While Garcia vs. Davis is not a title bout, Haney and Lomachenko will be vying for four prestigious lightweight titles when they step into the ring. Haney emphasized that the boxing world and writers recognize the significance of his match against Lomachenko, stating, "This is the no. 1 and no. 2 fighting each other to be the king of the division."
With the stakes high and expectations soaring, Haney's declaration has ignited a debate among boxing enthusiasts and pundits alike.
Rising from the Shadows: Haney's Bold Declaration for a Battle Royale in the Lightweight Division
By dismissing Garcia vs. Davis as secondary to his own fight against Lomachenko, Haney has sent a clear message to his rivals. Haney's confidence and determination to establish himself as the ultimate lightweight fighter are palpable, and he is not backing down from any challenges.
With his sights set on divisional supremacy, Haney's declaration has put Garcia and Davis on notice, setting the stage for an epic showdown between the top contenders in the lightweight division.
As excitement grows for the impending lightweight fights, Devin Haney's bold proclamation that his battle against Vasyl Lomachenko is "the real fight" has added 'mucha gasolina' to the fire. With his confidence and determination, Haney is eager to prove himself as the best in the division, and his challenge to Ryan Garcia and Gervonta Davis has raised the stakes for their upcoming fights.
As the boxing world eagerly awaits the outcomes of these matchups, the debate over Haney's declaration continues to spark excitement and intrigue among fans and experts alike.