Ex-NFL star Joe Haden sees his savvy investment in StockX turn into multi-million dollar windfall as company's valuation surpasses 3.8 billion
In a recent interview with 'Tony The Closer,' former NFL player Joe Haden disclosed how he turned a modest investment of $250,000 into a staggering $14 million. Haden revealed that he invested in a company co-founded by Dan Gilbert, the owner of the Cleveland Cavaliers.
Joe Haden says he turned $250,000 into $14 million by investing in StockX, which was co-founded by Cleveland Cavaliers own Dan Gilbert.

Haden says Andrew Hawkins, Eminem, Mark Wahlberg, and Usher also invested in the company.

(h/t @tonythecloser_) pic.twitter.com/Pf5amt41IM

— Joe Pompliano (@JoePompliano) March 11, 2023
The Browns cornerback started his NFL career after the franchise picked him seventh overall in the 2010 NFL draft. Since then, he played for the Browns for seven years until the Pittsburgh Steelers acquired him in 2018. Later in 2022, he signed a one-day contract with the Browns to announce his retirement.
In the meantime, Joe had invested a handsome amount of money in an online shop, and the return made him speechless.
What happened to Joe Haden after his investment?
The 33-year-old invested $250,000 for a 1% share in StockX, a clothing and electronics reseller platform, in 2015. To his surprise, the shop is now worth $3.8 billion, and his share shot up to $14 million.
In 2015 Former NFL CB Joe Haden invested $250,000 into what would become StockX for a 1% share.

StockX is valued at over $3.8 billion today!

Meaning Joe Haden's investment is now worth more than $14 million 💰. pic.twitter.com/RMXatcsbJm

— TimeoutSPORTS__ (@TimeoutSPORTS3) March 18, 2023
StockX is owned by Dan Gilbert, the owner of the NBA franchise Cleveland Cavaliers and other celebrities like Eminem, Mark Wahlberg etc. Gilbert's son urged him to invest in the project.
"His son was like, 'Hey Joe! We were thinking about making a stock market for shoes'. I think that's the best idea I've ever heard in my entire life," the three-time pro bowler said.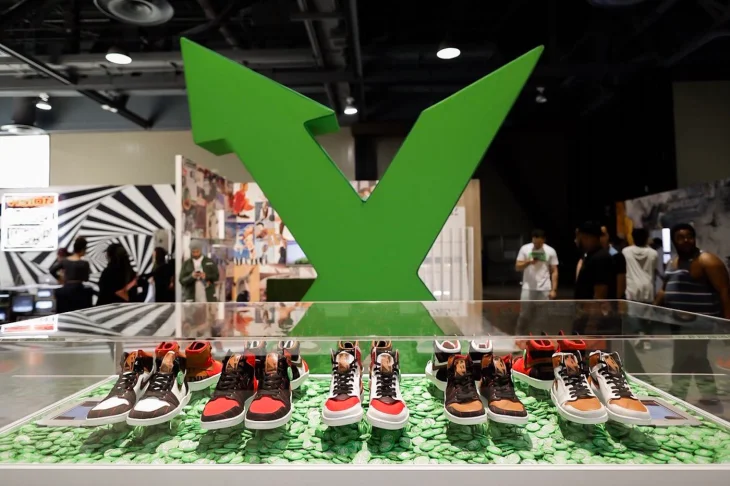 He had experience running a shoe store, and that helped him decide to buy the shares. "When I got signed with the Browns, I opened a shoe store in Cleveland called 'The Restock'," Haden revealed. "It was there for probably three to four years. It was dope, bro."
Dan owned the majority (51% of the company), while the other 49% was open to interested parties. and the Browns cornerback happened to be the owner of that 1% of the company, which opened his luck.
During his NFL career, he refused to reduce his salary from $11 million to $7 million in order to stay in Cleveland. Finally, he was able to retire as a Brown and now became a multimillionaire with a small decision. Luck surely pays him a lot.
It's safe to say that Joe Haden struck gold with his investment in Dan Gilbert's StockX, making a savvy and profitable move that has undoubtedly paid off in spades.