The Brazilian football star, Cristiano Ronaldo is a winner both on and off the field as he has exhibited his talents both in scoring speedy goals and bagging beautiful women's hearts with his killer charms. Since his rise to stardom till now, many pretty names were linked up with him.
So, let's find out how many women the soccer superstar has dated and how was his romantic life.
Cristiano Ronaldo girlfriends list
Here comes some of the most dashing girlfriends of Ronlado–
Jordana Jardel (2003)
The first lady ever to get associated with Cristiano is Jordana Jardel, a Brazilian model. It was 2003 when the news of the player's dating life first surfaced in the media. From 2003 to 2004, they were supposed to be together.
Merche Romero (2005-2006)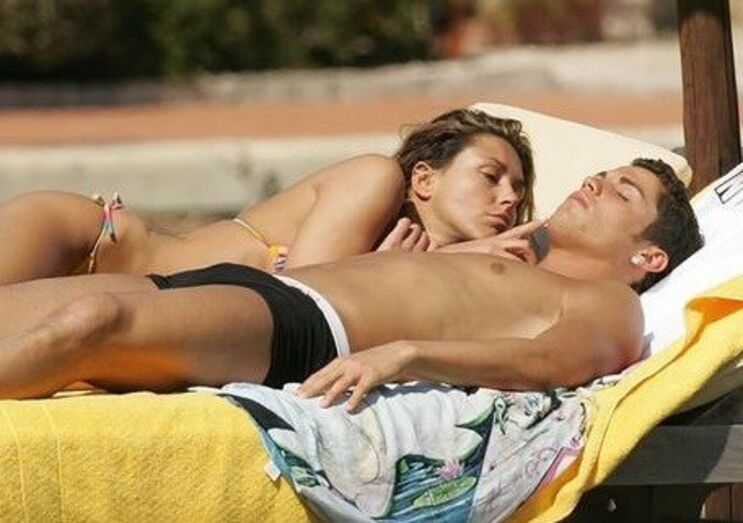 The Ballon d'Or winner dated Merche from 2005 to 2006. The lady works as a TV presenter and hails from Portugal.
Gemma Atkinson (2007)
During his Manchester United days, the football fell for a British actress who is called Gemma Atkinson. They were rumored to be together only for four months in 2007.
Nereida Gallardo (2008)
Nereida, a Spanish model was one of Ronaldo's shortest dates. The couple met in 2008 and reportedly broke up even before the end of the summer.
Kim Kardashian (2010)
Everyone is aware of the famous American model, celebrity, and reality star's crush on Ronaldo. Kim even admitted his weakness for the footballer during live interviews.
Although there is no confirmation of the duo dating, there are rumors that they were romantically involved for some time in 2010.
Georgina Rodríguez (2016)
Ronaldo entered into serious relationship with the lady in 2016 and soon the couple gave birth to their daughter. Shortly after that, they became official with their relationship and the Al Nassr played settled down with her permanently.
When will Cristiano Ronaldo marry Georgina Rodríguez?
Georgina is Ronaldo's most successful relationship ever with whom he has produced his kids. The couple is currently living under one roof and is very happy with their state of life.
However, when they were asked about marriage, the lady replied she would love to tie the knot with the soccer champ, but now she has more responsibilities to engage her focus to.
When talking about athletics who is better between Ronaldo and Lionel Messi? Don't forget to share your opinion.