How Nathan Ake's arrival would help strengthen Manchester City and affect the future of Nicolas Otamendi and John Stones
Manchester City have made their first major signing of the summer, with Nathan Ake completing a £41m transfer from AFC Bournemouth.
The Cherries were unable to preserve their top-flight status in the just concluded Premier League campaign and their best players are expected to be poached by bigger sides and there were not many who were more in-demand than Nathan Ake.
The Dutch international was signed by Chelsea in 2012 but struggled to make an impact in the first-team, with several loan spells undergone at different clubs before he finally settled at Bournemouth, prompting a permanent transfer in 2017.
Over the last three years, the Dutch international has grown in stature and confidence, with his composure on the ball and distribution leading to praise from fans and pundits alike and Pep Guardiola is a self-confessed admirer of the former Watford man.
In 146 Premier League appearances, Ake has weighed in with five goals and six assists, highlighting his attacking threat, while he also won 63% of his 254 tackles, made 206 interceptions, and had 633 recoveries.
One aspect that the 25-year-old struggles with is the physical aspect of his game (he stands at just 5 ft 11′), evidenced by the fact that he has won just 55% (665) of his attempted 1,207 duels, while he also lost 442 (46%) of his 583 aerial battles.
Nevertheless, his arrival at Manchester City would help shore up a defence that has struggled massively since the departure of Vincent Kompany last summer.
The Cityzens would be eager to wrest back the Premier League title from Liverpool and were disappointed at how tamely they surrendered in the defence of their crown, finishing a massive 18 points behind Jurgen Klopp's men.
A major reason for their inconsistent performance last season was their fragile defence and this can be highlighted by the fact that City scored more goals last season (102) compared to the 95 they scored in their title-winning campaign the season before, but they let in 12 more goals (35) than the 23 they conceded in 2019.
The arrival of Nathan Ake would automatically see him slot into the starting spot at the heart of defence, complementing the similarly left-footed Aymeric Laporte.
This position was previously occupied by the ever-reliant Vincent Kompany and neither John Stones nor Nicolas Otamendi have done enough to justify a regular place in the starting 11 of the notoriously demanding Pep Guardiola.
In the case of Stones, big things were expected of him following his mega-money signing from Everton in 2016 but four years down the line, the Englishman has run out of opportunities to cement his authority, with his proclivity for high-profile errors leading to the concession of cheap goals.
In the case of Nicolas Otamendi, he has been a solid if slightly unspectacular servant of the club for the last five years but he does not inspire enough confidence at the back, while his lack of pace also sees him caught out by pacy forwards and susceptible to counterattacks.
Their underperformance coupled with Laporte's long-term injury meant Guardiola had to field Fernandinho in an unfamiliar position of center-back for most of last season and for all of the Brazilian's abilities, it is a position that he struggled to adapt to.
Fernandinho had starred for eight seasons in the Ukrainian league with Shakhtar Donetsk and he went on to become one of the greatest foreigners in the history of the Ukrainian Premier League. In his time at Donetsk, he made over 280 appearances for the club in all competitions and won 12 major trophies, including four consecutive league titles and the 2009 Europa League.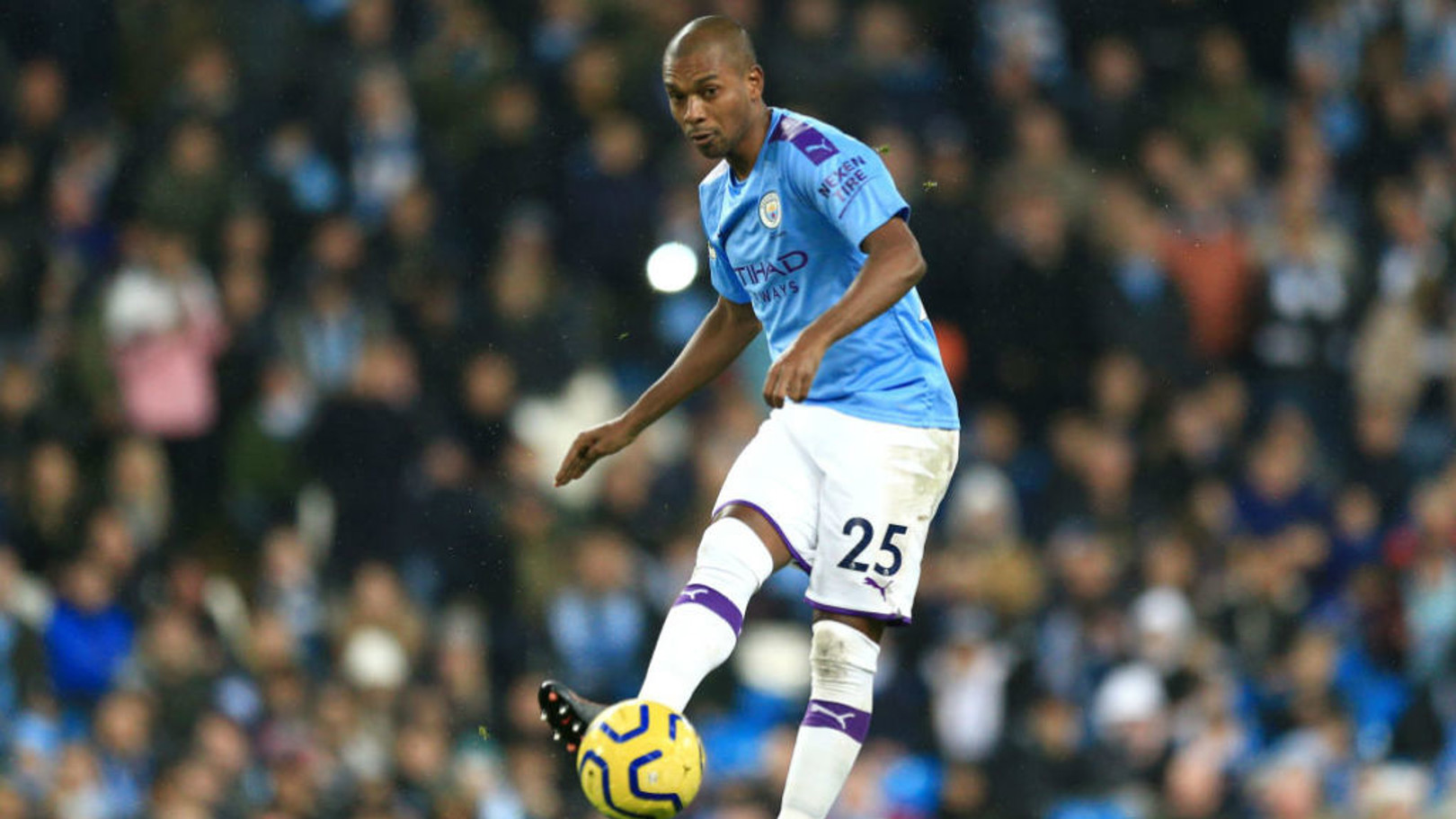 It was his performances in Ukraine, particularly in the 2012/13 Champions League that convinced the City hierarchy to sanction his purchase for  £34m in the summer of 2013.
While he might be lacking in the flair and technique normally associated with Brazilian players, Fernandinho more than makes up for this with his defensive nuance and excellent reading of the game which makes him an effective holding midfielder.
Alongside either Otamendi or John Stones, Fernandinho struggled in defence, and was often caught out with ease and only the return to fitness of Laporte towards the end of the season reversed this trend.
This defensive fragility saw Ederson called into action far more often than he was accustomed to and while the Brazilian might have won a second Golden Glove award, his campaign was far from straightforward.
Between the end of October and start of January, City kept just one clean sheet in the 10 matches they played, while Ederson and Claudio Bravo had to make 76 saves last season, which was significantly more than the 58 and 62 saves made in the previous two seasons.
This underlines the fact that the defenders in front of them were far less assured than usual and Guardiola was visibly frustrated at different points of the campaign owing to the cheap chances his side were conceding to opponents.
It is for this reason that the Catalan has identified strengthening the center of defence as a priority and Nathan Ake's arrival would help address some of these issues.
One of the pre-requisites Guardiola looks out for in a defender is the ability to start attacks from defence with confident passing and ability with the ball at feet and Ake fits the bill perfectly, having played in a similar possession-based system under Eddie Howe at Bournemouth.
His fitness record is also impressive and a minor hamstring injury that ruled him out for just a month last season is the only injury he has picked up in the last five years. He partook in every single game of the 2017/18 and 2018/19 Premier League campaigns and his durability would come in handy in a side that has a less than stellar record in fitness of defenders.
Ake is also highly disciplined and has picked up just a red card and 15 yellow cards in 146 Premier League matches, which is rather impressive considering that he played for a side that faced a lot of pressure from opponents in a physically demanding league. Furthermore, his versatility means that he can also be deployed at left-back to act as cover for either Benjamin Mendy or Oleksandr Zinchenko.
Following the move, Nathan Ake could be the missing piece of the jigsaw puzzle and Manchester City would definitely fancy their chances of becoming Premier League champions come May next year.