For the last few weeks, there has been an argument going on social media regarding who is the face of boxing. This all started after Gervonta Davis claimed in his post-fight interview, that he is the face of boxing. Last weekend Canelo defeated Ryder and thwarted Tank's claims. In this discussion, women's boxer Claressa Shields made a bold statement that took everyone by surprise.
Shields shared her opinion on this topic while speaking to Fight Hype. Claressa argued that she has more achievements than any other boxer in the world and therefore she deserves the kind of respect and appreciation other fighters receive from fans.
"If I was a man, I'd be the face of boxing. I've got more accomplishments than everybody." Shields continued "I'm just gonna keep continuing to build myself and let the world accept me and women's boxing."
With that being said, she is definitely the greatest female boxer in the world right now. If she continues to rack on wins and ends her career at the top then one cannot argue about her importance to the sport.
Claressa Shields to face Hanna Gabriels in a rematch in her next fight
Undisputed champion Claressa Shields will make her return inside the ring next month on June 3rd as she takes on rival Hanna Gabriels in a rematch. This ten-round bout will take place at the Little Caeser's Arena in Dallas. The two middleweight boxer's rivalry dates back to 2018 when they fought for the first time in a professional setting.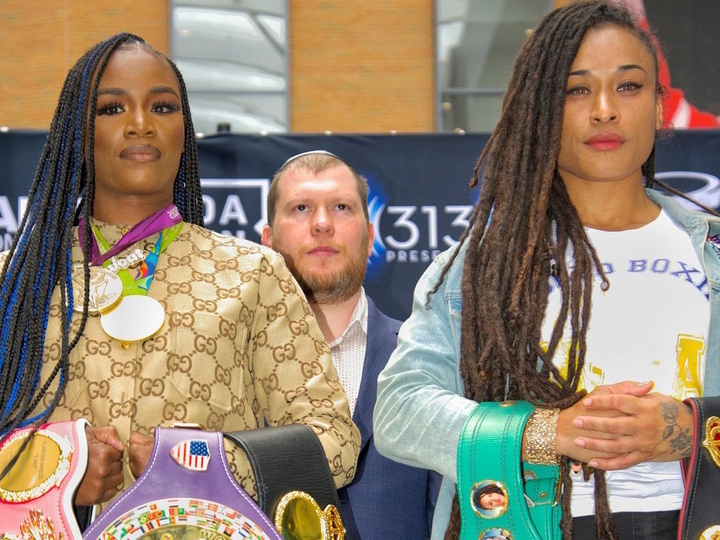 In that matchup, Shields asserted her dominance and claimed a unanimous decision. She handed Gabriels her second professional loss and ever since has risen to the top of the boxing realm. It is needless to say that Hanna Gabriels is looking to avenge her loss and shock the world. However, it is easier said than done as Claressa has so far shown no signs of stopping.