Hailed as one of the most promising youngster out there in England and also in the entire footballing world, Jadon Sancho is our man today. Sancho, who was nominated to the 40-man shortlist for the 2020 Golden Boy currently plays for Premier League club Manchester United and is a popular name at Old Trafford already.
The 21-year-old has impressed everyone during his stint at Borussia Dortmund and then the scouts at Manchester had their eyes on him and brought him back to England to be a part of Red Devils team. In today's article we'll talk about his Earnings, Contract and Net Worth.
| | |
| --- | --- |
| | |
| Name | Jadon Malik Sancho |
| Profession | Footballer |
| Place of Birth | Camberwell, England |
| Birthday | March 25, 2000 |
| Height | 5 feet 11 inches |
| Nationality | English and Trinidadian |
| Current Club | Manchester United |
| | |
Jadon Sancho's Contract History
Jadon joined Watford just at the age of just 7 and spent few years growing up. Sancho then moved to Manchester City at the age of 14 on $88,000 initial fees which later turned out to be $668,000 as he began to impress at the Etihad.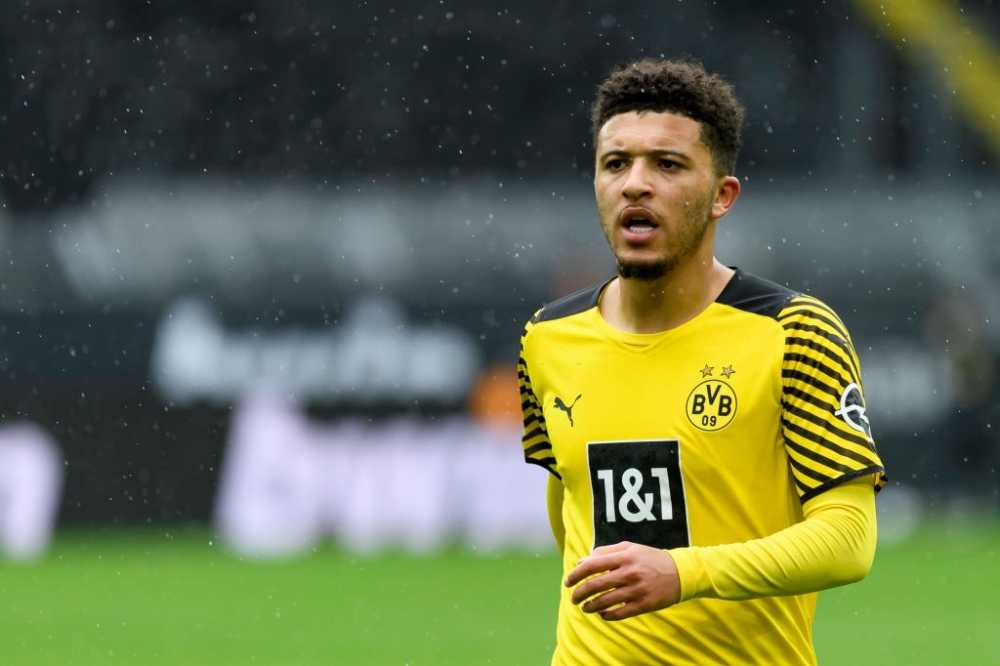 The Englishman then joined German club Borussia Dortmund in 2017 at reported fees of $10,500,000 and was immediately restored to first team. After having spent some decent years at Dortmund, Sancho finally made his move to Manchester United and signed a 5 year contract with the Manchester Reds and is currently the third highest paid player after Cristiano Ronaldo and David De Gea.
So let's find out how much he is earning weekly, monthly or in an year lately, what's his cash flow, endorsements and many more.
Details of the Current Contract
Jadon Sancho signed a 5 year $122,000,000 contract with Manchester United that includes an annual average salary of $24,000,000. In each year, Sancho will earn a base salary of $24,000,000, while carrying a cap hit of $24,000,000.
Given below a chart that breaks down Jadon Sancho's income. (Amounts are covered in USD, GBP and EUR)
Daily Income
Weekly Wage
Monthly Income
Annual Salary

$67,000

£50,000

€59,000

$468,000

£350,000

€414,000

$1,872,000

£1,400,000

€1,656,000

$24,336,000

£18,200,000

€21,528,000
Details of Sancho's Endorsement
Apart from many sponsorships and endorsements that Jadon holds two of the most common and prestigious endorsement that he has are with American Sports brand Nike and gaming company EA Sports.
Jadon Sancho Net Worth in 2021
The former Borussia Dortmund player has a net worth around $8 million as of 2021 and he's just 21. If he continues to play at this place, his net worth will skyrocket in a very short time.