Jude Bellingham has been a revelation for Real Madrid ever since his big-money move from Borussia Dortmund this summer. The English youngster has been phenomenal for the capital club, helping them win crucial games at the beginning of the season, including a last-minute winner against Getafe.
Bellingham is now a beloved figure at the Santiago Bernabeu due to his instant impact. But what's more, the 20-year-old has been a real leader on the pitch and has shown his maturity and class at such a young age. A recent social media post has made him even more beloved by the Real Madrid faithful.
Jude Bellingham reacts to fan surprising her grandfather
A recent video went viral on social media that showcased a girl taking her 85-year-old grandfather to the recent game of Real Madrid against Getafe in La Liga. It was a surprise given to her grandfather who is a lifelong Real Madrid fan. He could be seen visibly being happy and overwhelmed by emotions. He even took part in the chants, singing along with the stadium.
That very game saw the game tied at 1-1, until the 95th minute when Jude Bellingham scored the winner to seal the game. The whole stadium erupted and even the grandfather cheered excitedly, and raised his hands in celebration. The whole beautiful incident earned much coverage and praise from many social media users. It even reached the eyes of Bellingham himself, who also shared in his emotions.
This is what it means! Absolutely love this!🤍🥲 https://t.co/cJVgyzcTtq

— Jude Bellingham (@BellinghamJude) September 3, 2023
Sharing the video on his Twitter account, Jude Bellingham wrote the caption, "This is what it means! Absolutely love this!" along with a white heart emoji and a crying face emoji. This is just another moment of the player interacting with his new fans, who now love him even more.
Englishman's stellar start to Real Madrid career
Jude Bellingham is not just classy off the pitch, but even on it. He has already fit right in the midfield of Carlo Ancelotti's team. The 2023 Bundesliga Player of the Year has already hit 5 goals and an assist in his first four La Liga matches. Three of those goals were winning goals, making the youngster already a big game player.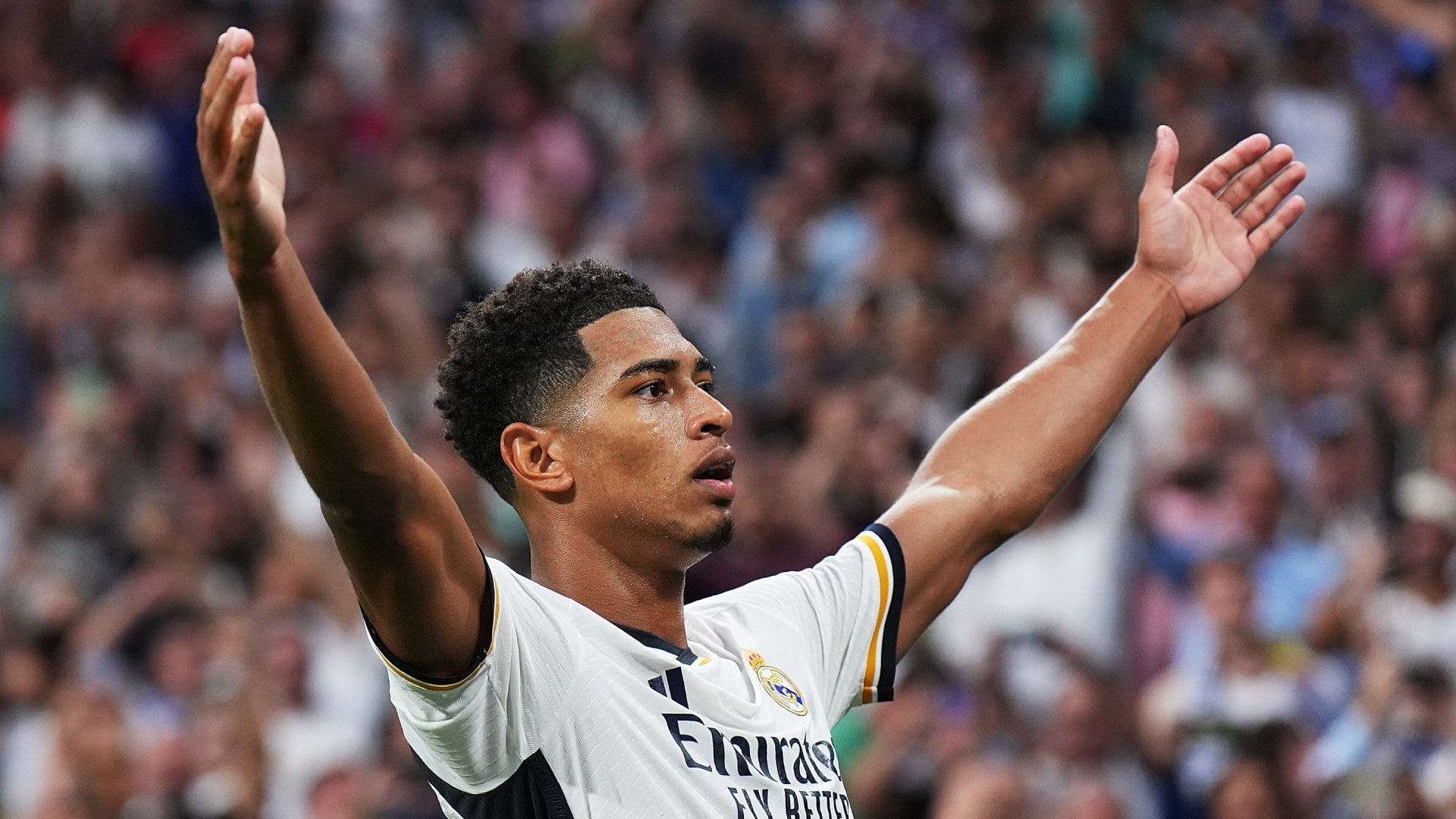 Not only that but according to WhoScored, he was awarded the Man of the Match award in three of those matches. The last player to score four goals in his first four games for the club was the legendary Cristiano Ronaldo. Bellingham is currently leading the La Liga goalscoring charts.
Aside from statistics, Bellingham, at such a young age, has shown his maturity. He has already become a leader, motivating and cheering his teammates by example and actions. If this goes on, Bellingham could soon become a very important figure in the club. One thing is for sure, Santiago Bernabeu already loves him!