The chances of Lionel Messi returning to Barcelona are becoming more possible after his father talked with the club president to discuss a move there.
Lionel Messi's return to Barcelona is a very hot topic every day. Previously, it was reported that Messi couldn't join Barca due to their financial problems. But on Sunday, it was announced that La Liga had approved Barcelona's viability plan. This means that the club can now send an official offer to Messi.
Moreover, now with Messi leaving Paris Saint Germain on a free transfer, a return to Barcelona is very much possible.
Messi exits PSG following a 2-year stay in Paris
Earlier, Paris Saint Germain confirmed that Lionel Messi will finally leave the club this summer after many months of rumors of the impending exit. Messi played his last game for the club on Saturday. He couldn't manage to have a goal contribution as PSG lost 3-2 to Clermont Foot.
Lionel Messi made the move to PSG in the summer of 2021, when he had to leave Barcelona on a free transfer due to financial problems at the club.
In two years, Messi has amassed 32 goals and 34 assists in 75 appearances. He has won two Ligue 1 titles and one French Cup in that time.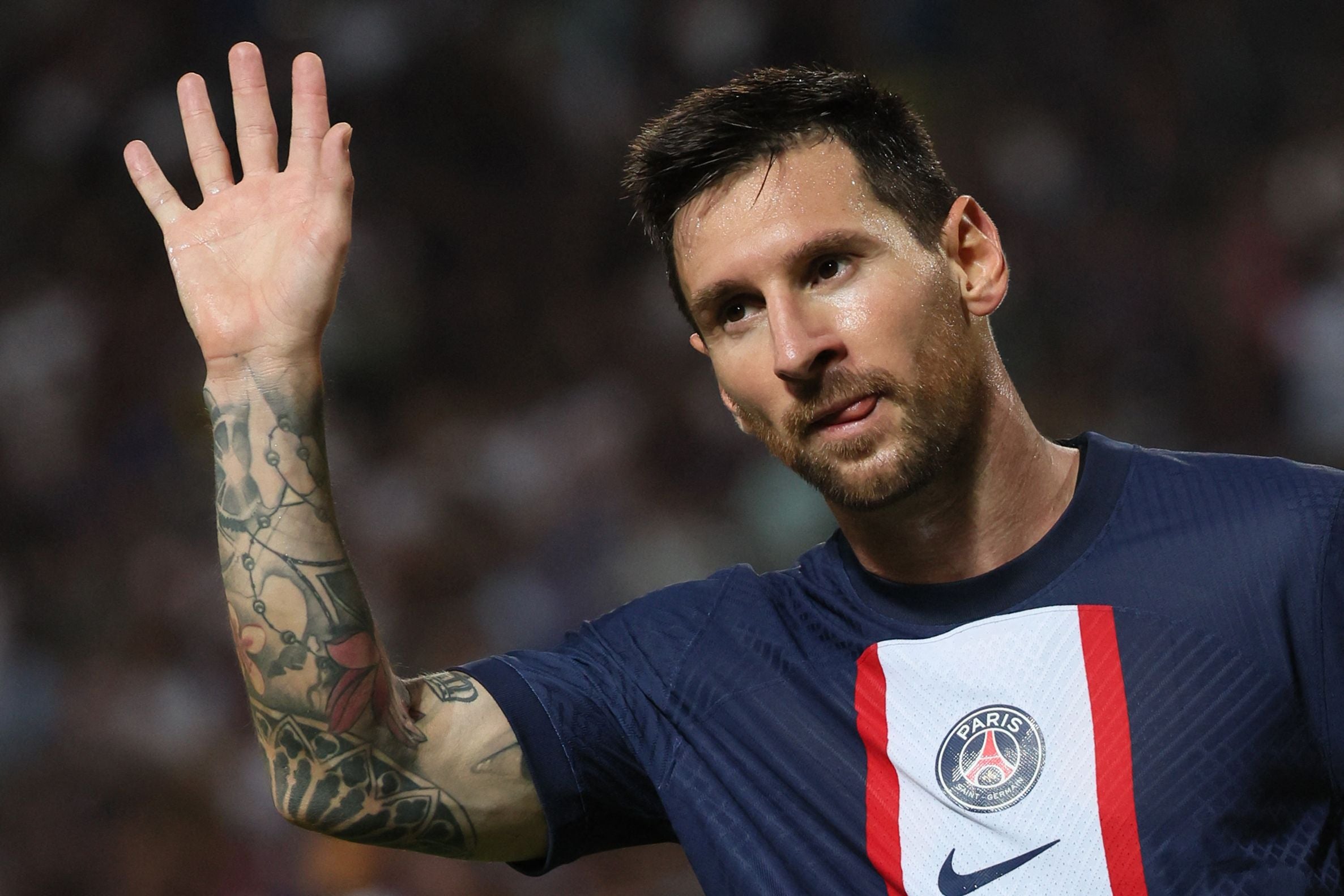 But while Messi has great statistics he has still been deemed a failure by many. That includes the PSG ultras and fans who have booed him for the past few months.
Two consecutive Rounds of 16 exits from the Champions League have led to the fans lashing out at Messi. Messi was supposed to help them lift this trophy after many years. The humiliation of getting knocked out led to Messi being on the bad books of many PSG fans.
Messi was also briefly embroiled in controversy when he missed a training session to go on vacation to Saudi Arabia. This led to him even getting a suspension from the club.
All of these led to Messi finally deciding to leave the club.
Messi wants Barcelona return according to father Jorge Messi
Lionel Messi currently has offers from Barcelona, Inter Miami, and Saudi club Al Hilal. But his preference is to come back to Barcelona, the club where he made his name.
After the viability plan was approved, Barcelona president Joan Laporta immediately had a meeting with Messi's father and agent Jorge Messi. The two met in Catalunya on Monday and discussed how to make Messi's return possible.
🚨 Jorge Messi after meeting Barcelona president Laporta: "Leo wants to return to Barcelona and I'd love to see him back to Barça".

"Barça move is an option for sure", Jorge Messi added — via @tjuanmarti. pic.twitter.com/UwIrMX4GSz

— Fabrizio Romano (@FabrizioRomano) June 5, 2023
After the meeting was over, Jorge Messi was asked by JijantesFC whether Messi could be back next season. He replied, "Leo wants to return to Barcelona and I'd love to see him back to Barça."
This news has given new optimism to the fans and board of the Catalan club. Now all parties must work hard to reach an agreement soon in the following days. Apparently, Messi wants to decide on his future within two days.
Manager Xavi Hernandez has also expressed his desire to see Messi back and has said the deal depends on Messi.
It will be seen in the next few days whether Messi makes a historic return to Barcelona or goes to new pastures.