Manchester United to join big boys of Europe securing UCL spot following win vs Chelsea
Manchester United have finally put all the uncertainties behind them and secured a place in the Champions League next season after blowing away Chelsea in their home match in the Premier League.
31-year-old Casemiro gave the Red Devils an early lead after converting Christian Eriksen's free kick with a header in the 6th minute. Anthony Martial added a second to the tally from close quarters, leaving the Red Devils leading 2-0 at halftime.
United continued to capitalize on their lead in the second half, as Bruno Fernandes converted his penalty in the 73rd minute and Marcus Rahsford scored the fourth of the match after a massive defensive error from Chelsea.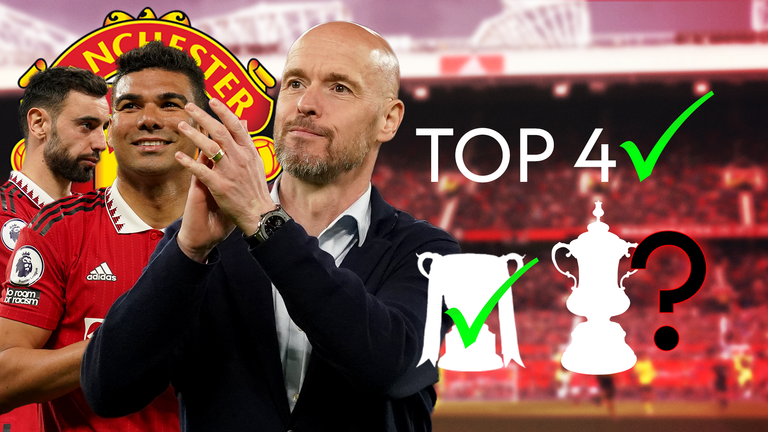 Frank Lampard's men's only commemoration of this game was Joao Felix finding a goal in the dying minutes of the match.
Manchester United are at third going to into the final week
With this victory, the Red Devils have 72 points on the board from 37 games played. A victory in their final game against Fulham on Saturday will see Manchester United finish the season in third place.
However, should United draw or lose the game, and Newcastle United win their match against Chelsea, then Newcastle would climb to 3rd place and Manchester United would drop to 4th.
Liverpool's Champions League hopes are over
The Reds' hopes of catching up to Manchester United are over after they drew 1-1 against Aston Villa last Saturday. With 66 points from 37 games, Liverpool's hopes of qualifying for the UCL were reliant on Manchester United losing points.
However, with a triumphant victory over Chelsea, United have guaranteed a top-four finish and will be playing in the Champions League next season no matter what happens in the final game.
Manchester United will face Manchester City in the FA Cup final
This year's FA Cup final is going to be a thrilling Manchester derby. As the Red Devils have secured a top 4 finish, it is quite possible for Erik Ten Hag to rest some main squad players in the last Premier League fixture in order to have them fit and rested for the FA Cup.
Manchester City, after having the Premier League title secured, is on the verge of winning the treble. Their neighbors are going to be the first team that is on their way, and Pep Guardiola is expected to come at full force!