Meet Tommy Fury Family: Girlfriend, Father, Mother, and Siblings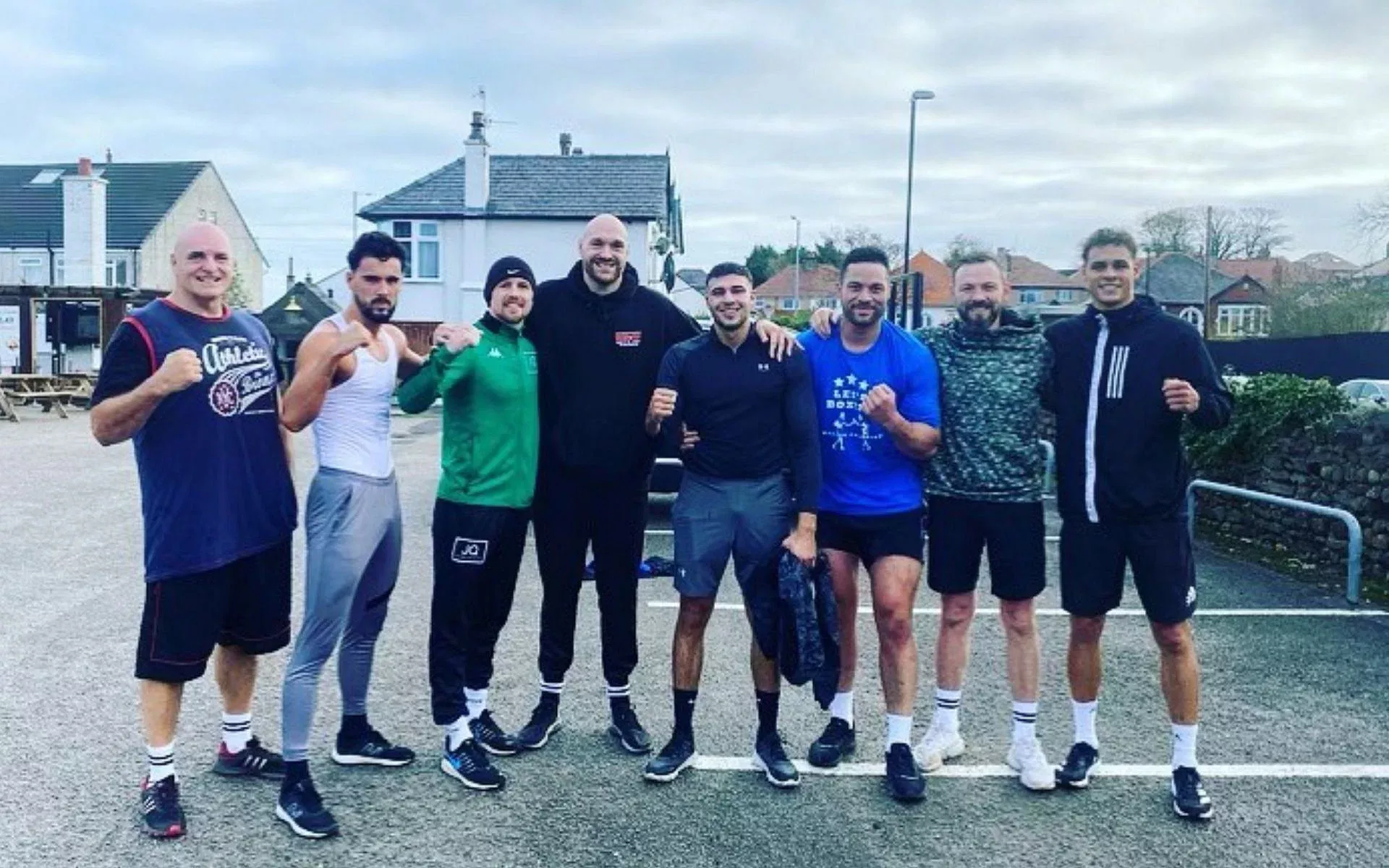 Thomas Michael John Fury is undoubtedly one of the best upcoming boxers in the world. Born and brought up in Manchester, England, Tommy was always going to become a boxer. From a determined young boy to becoming an upcoming talent in the boxing world, "TNT" has come a long way.
From a very young age, Thomas began training for his boxing career. As such, many say that his father, John "Gypsy" Fury began training him in early childhood. However, Tommy has shown that he wishes to broaden his horizons, joining the reality T.V. show, Love Island in 2019.
Currently, Tommy Fury is back on his journey to becoming a successful boxer. We believe that the people surrounding him can very much help him achieve this goal. As such, let us take a closer look at Tommy Fury's Family, and how they have inspired him to become the man he is today.
Who is Tommy Fury's Girlfriend Molly Mae Hague?
Tommy Fury met his girlfriend Molly, a model, and influencer, for the first time in 2019. As fate would have it, both Tommy and Molly ended up on Love Island's 5th season. Immediately, he fell head over heels for her. Shortly after, the pair became inseparable, and eventually, became the runners-up for the show.
Speaking about Molly Mae herself, she is a very well-built, fair, and attractive woman. Just like Tommy, Molly also has British roots. She is 22, blonde-haired, and has a following of 6.3 million on social media. Moreover, Tommy and Molly are very active on their socials, often appearing on YouTube videos together and also at social events.
Although a lot of people believed that the relationship was only a made-up one, the couple has shown otherwise. Even though the show ended, their relationship blossomed and Molly has become a part of Tommy Fury's family. Safe to say, the couple is stronger and happier than ever.
What do we know about Tommy Fury's Father?
Tommy Fury's father, John Fury Sr., is of Irish Traveller heritage who moved to England for a better life. Moreover, John Fury was a very busy man, handling his 5 children (from different mothers). As such, John and his brother Peter were heavily involved in Tyson and Tommy's boxing training.
John "Gypsy" Fury in his heyday was a bare-knuckle fighter and professional boxer in the 1980s. One of his most notable achievements, however, is beating WBO World Champ Henry Akinwande. This was a massive feat considering John only practiced bare-knuckle fighting before moving to boxing professionally.
Notably, John Fury also did time in prison. In 2011, Fury Sr. found himself in a violent altercation at a car auction. According to sources, the victim was left half-blind after Fury 'gouged his eyes out.' Subsequently, John was sentenced to 11 years in prison but was released in 2015.
Who is Tommy Fury's Mother, Chantal?
Tommy Fury's mother's name is Chantal. She is one of John Fury Sr.'s wives and of Mauritian descent. Whilst not much information is available about her, she did make an appearance on Love Island. In an episode of the reality T.V. show, the parents of the contestants were invited. Here, Chantal had a very wholesome conversation with Tommy's to-be girlfriend Molly Mae as well.
Who are Tommy Fury's Siblings?
As mentioned before, Tommy is one of five of John Fury's sons. As such, Tommy has four other half-brothers, namely Roman, Tyson, Shane, and John Jr., all of whom have different mothers. Notably, Tyson Fury is the most famous brother, being the WBC Heavyweight champion of the world. Additionally, Shane and cousin brother Hughie have also taken to the family business and are professional boxers as well.
Despite various ups and downs, Tommy Fury Family has truly done well for themselves and found success in life. They have dealt through countless adversity and hardships and come out of them victorious. Thus, you can say, the Furys are one tough family.