Oleksandr Usyk's promoter, Alex Krassyuk, has issued a warning to Tyson Fury, claiming that he will be committing a grave error if he fails to arrange a bout with the Ukrainian fighter.
The two heavyweights were set to collide at London's Wembley Stadium on Saturday. But negotiations broke down before an agreement could be reached.
Despite this setback, there are still talks of a potential Saudi Arabia-funded tournament featuring Fury vs Usyk and Anthony Joshua vs Deontay Wilder, with the victors going head-to-head.
However, Krassyuk has revealed that Fury could be the stumbling block in organizing the tournament. Jeopardizing the chance of a highly-anticipated match-up.
"From my perspective and from my experience, 'AJ' is not a very complicated person to deal with," Krassyuk said.
"Deontay Wilder and Shelley Finkel are very reasonable people. We got in touch with him a couple of weeks ago for the first time in ten years and we had quite a long conversation. I don't think it would be a big challenge for anyone to make a deal with him," he added. "Oleksandr Usyk and his team are known to be the easiest people to deal with in the world of boxing."
The two heavyweight fighters had previously agreed to an undisputed clash on April 29th at Wembley Stadium. With a 70-30 purse split in favor of Tyson Fury.
Tyson Fury leaves many disappointed with his antics
Nevertheless, speculations emerged on Wednesday that the negotiations had fallen apart, and Alex Krassyuk later verified to talkSPORT that the much-anticipated bout had been cancelled.
"The reason for that is it went too far. There was a feeling that after Usyk accepted 70-30. Tyson Fury started thinking that he could put a saddle around his neck and start riding Usyk as much as he can."
"It's not right. I mean, Usyk accepted the 70-30 split as a courtesy. He was so loyal and he was so willing to make this fight happen. But the fight isn't about Tyson Fury. The fight is about the WBC belt that is pending in his collection," he further added.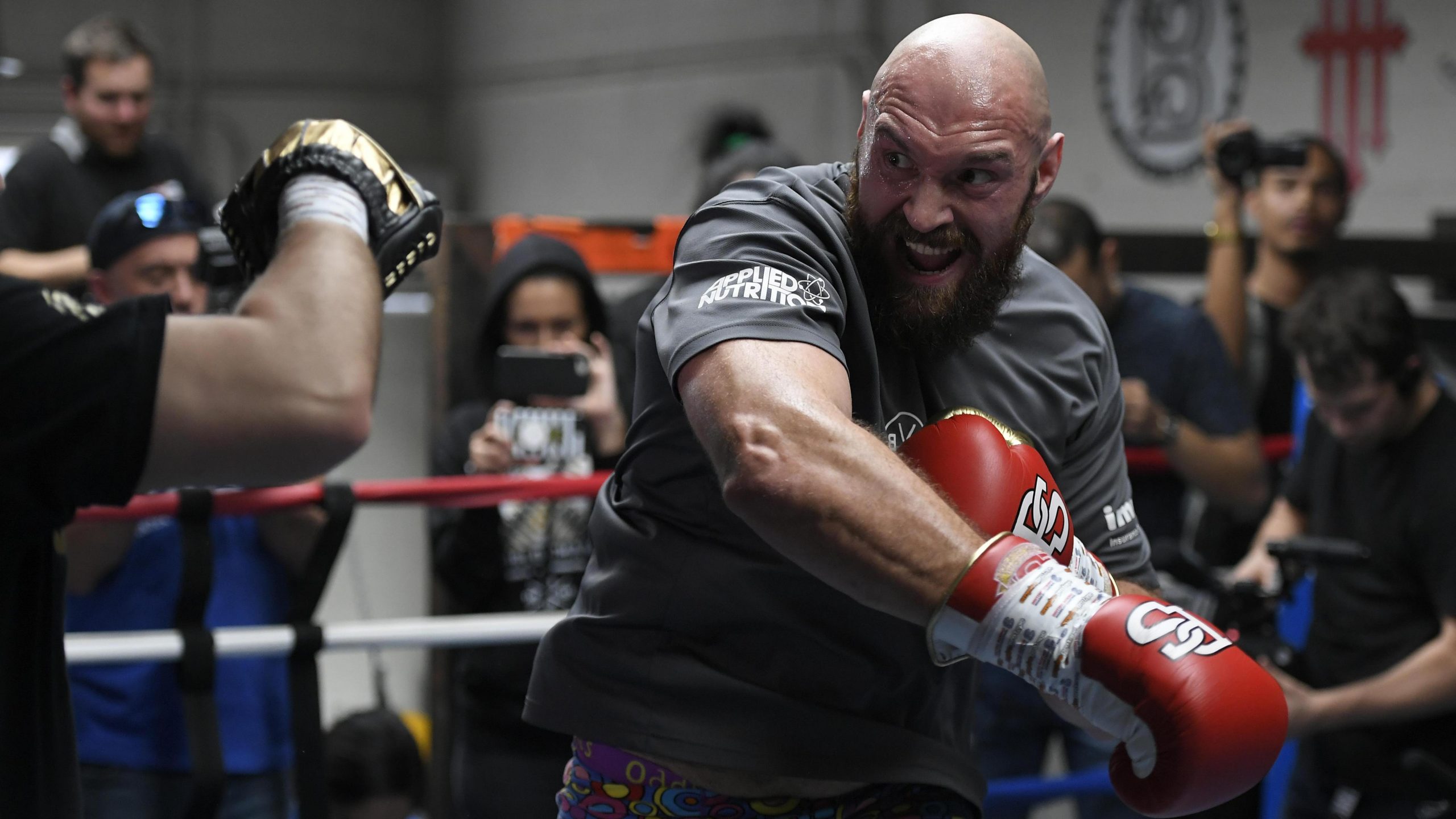 As per his promoter, Oleksandr Usyk's main goal is to replicate his achievements in the cruiserweight division and establish himself as the undisputed heavyweight champion.
Alex Krassyuk stated that Tyson Fury had presented a lengthy list of unacceptable demands. In order to face the WBO, WBA, and IBF heavyweight title-holder. But did not elaborate on what they were.
The WBA is expected to order Usyk to defend his belt against British fighter Daniel Dubois shortly after setting a deadline for negotiations with Fury to end on April 1st.
Dubois holds an impressive record of 19-1 and has claimed victory in his last four bouts by way of knockout. Also securing the WBA regular title after his defeat to Joe Joyce in November 2020.
Do you think Fury is mainly responsible for the mega fight not taking place? Let us know your thoughts in the comment section below.