Kansas City Chiefs quarterback Patrick Mahomes once again showcased his incredible athleticism and versatility as he led his team to victory in the Annual Big Slick Celebrity Softball Game at Kauffman Stadium.
The star-studded event took place on a sunny day, with fans eagerly gathering to witness their favorite celebrities in action.
Patrick Mahomes leads his team to victory in Celebrity Softball game
As soon as Mahomes stepped onto the field, it was visible that he meant business. With his powerful swing and precise timing, he launched an astonishing in-park home run that had the crowd on their feet, erupting in thunderous applause. The ball soared through the air, leaving spectators in awe of Mahomes' incredible strength and skill.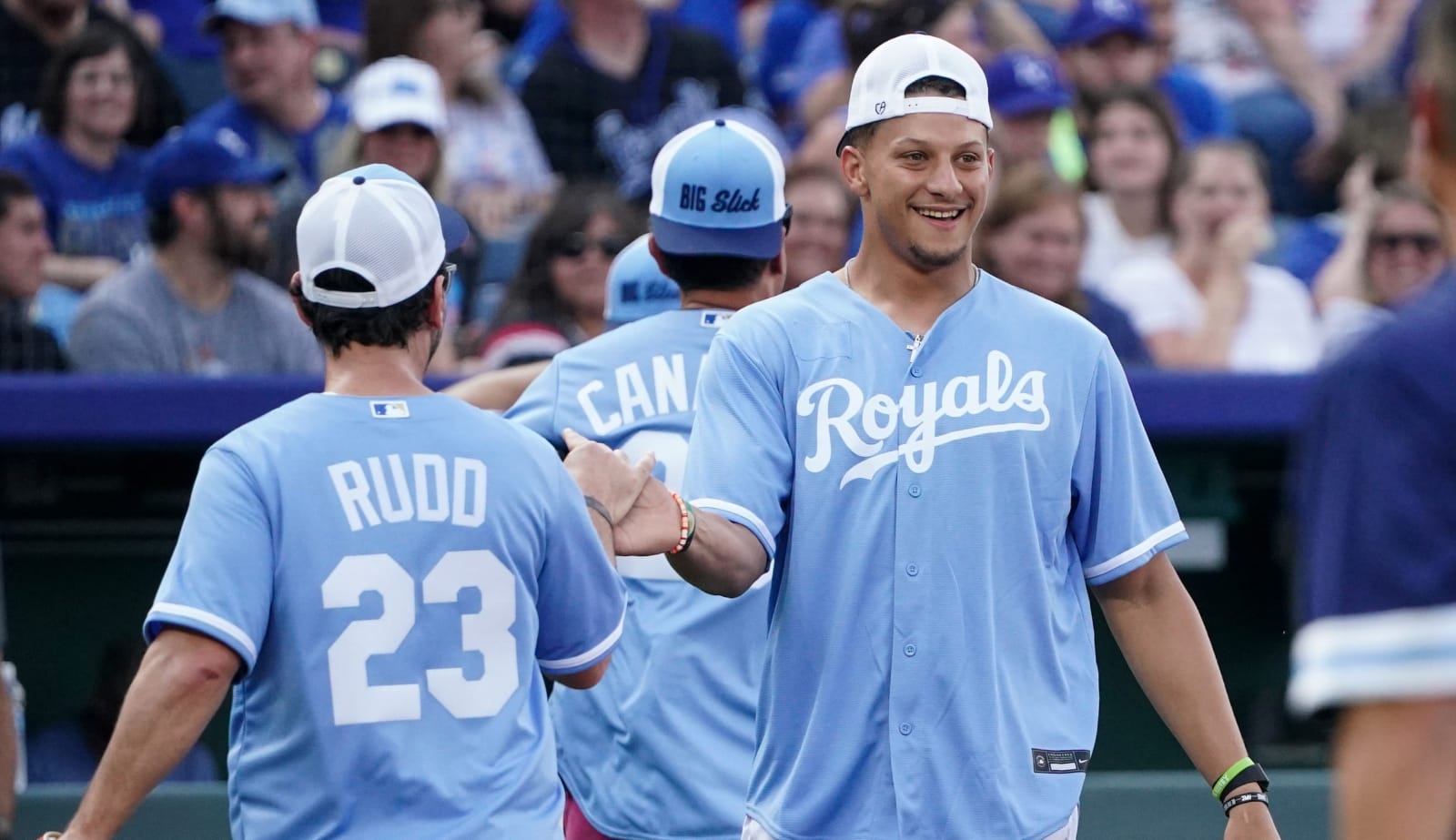 But Mahomes didn't stop at just hitting a home run. He also demonstrated his defensive prowess with a remarkable double play. Showing lightning-fast reflexes, he snatched a line drive out of the air and swiftly fired the ball to first base, catching Eric Stonestreet off-guard and forcing him back to the dugout. The stadium erupted with cheers, impressed by Mahomes' all-round abilities.
The quarterback even took on the role of a pitcher. Stepping up to the mound, he temporarily replaced former Royals pitcher Jeremy Guthrie and showcased his throwing arm with a few impressive pitches. In the end, led by the charismatic Jason Sudeikis and the outstanding performance of Mahomes, the team secured a 21-16 victory in an exhilarating and closely contested matchup.
The star-studded game featured Creed Humphrey, Dustin Colquitt
The Annual Big Slick Celebrity Softball Game featured an array of celebrities, but it was probably Mahomes who stole the show with his remarkable performance. Joining him on the field was his Chiefs teammate Creed Humphrey. The game also included former Chiefs punter Dustin Colquitt.
Beyond the thrill of the game, the event served a greater purpose: raising funds for Children's Mercy Hospital. The celebrities and players came together not only to entertain the crowd but also to support a worthy cause.
Patrick's participation in the Annual Big Slick Celebrity Softball Game proved once again that he is not only a football superstar but also a multi-talented athlete capable of dazzling crowds in many sports fields.
His home run, double play, and pitching skills left a significant mark on the event, earning him the admiration and respect of many fans and fellow celebrities alike. As he continues to dominate on and off the football field, Mahomes remains an inspiration and a role model for aspiring athletes around the world.