Ranking top 10 best boxers of all time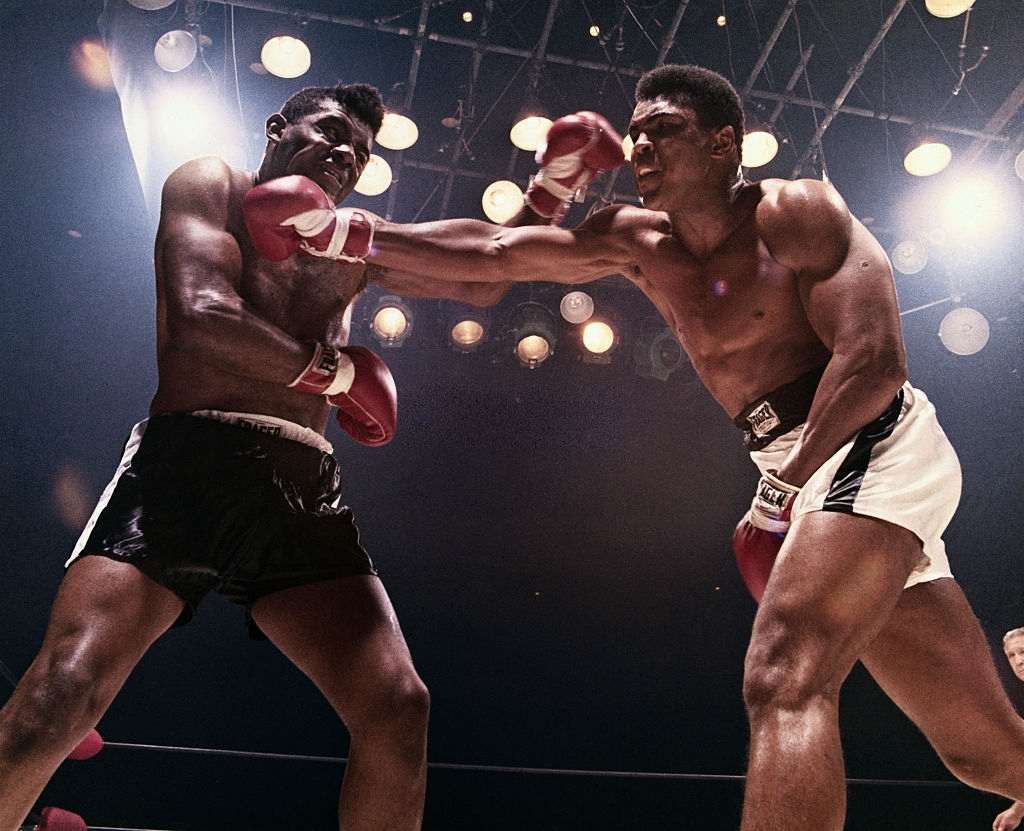 When we talk about the best boxers of all time, our generation may refer to Floyd Mayweather Jr. or Manny Pacquiao. Although boxing has been on the planet since the 16th to 18th century, it emerged as the premier sport at the start of the 20th century. Since then, many great boxers have emerged and faded. 
Over the decades, boxing became one of the top fight sports in the world, and many great fighters listed themselves in our hearts by their performance. Actually, there are too many of them.
Here we have made a list of the top 10 best boxers of all time. However, if we considered the lifetime point, the list could have been different, but we considered the popularity and generosity while making this list. 
The Best Boxers of All Time
Picking the greatest boxers of all time is undoubtedly mighty difficult because of whom we would leave out! Still, we have made the following list taking into consideration the boxers from the beginning. However, you should not rely on this list only; you can make your list.
#10.

Rocky Marciano- Undefeated Boxer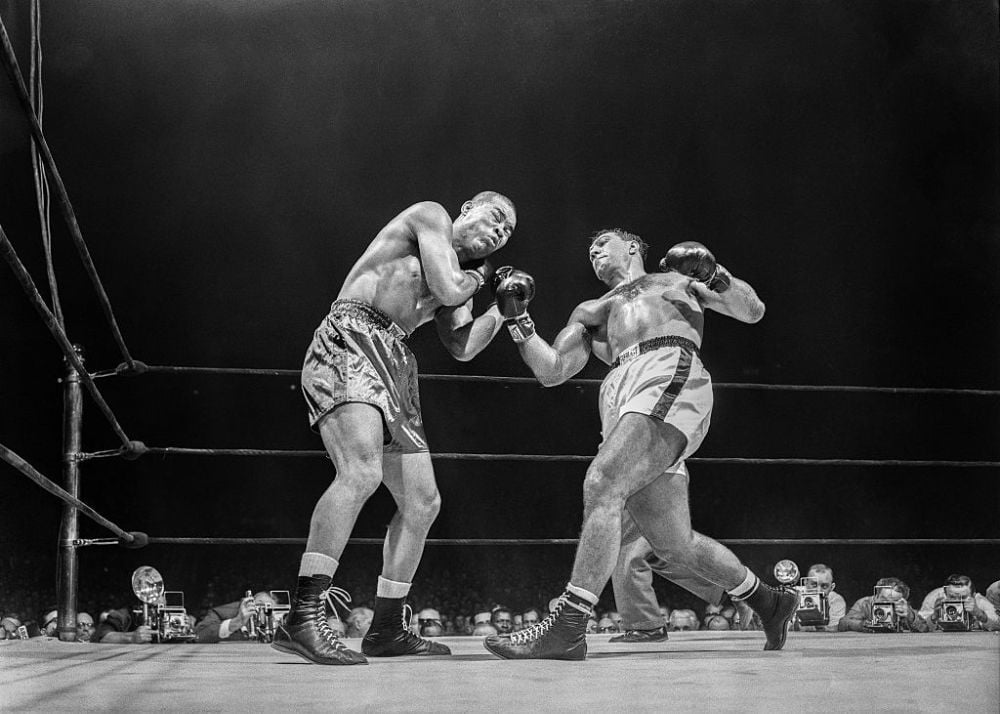 Marciano is another boxer who retired undefeated. He only played 8 years from 1947 to 1955. During this short span of time, Marciano held the world heavyweight title for four years from 1952-1956. However, he is the only heavyweight champion who has gone to retirement undefeated.  
Rocky Marciano defended the titles 6 times against Walcott, Starza, Charles, Cockell, and Moore. He was widely known for stamina, punching power, and relentless fighting style. Moreover, Marciano's knockout-to-win percentage was 87.76%, which is still the highest in heavyweight boxing history.
#09.

Sugar Ray Leonard- 80s Boxer of the Decade
Leonard is a boxer, actor (occasional), and motivational speaker. He played for 20 years from 1977 to 1997. One of the best achievements of Leonard was winning the world titles in five weight divisions. 
He got popularity in the post-Mohammad Ali era as he was a part of "The Fabulous Four," which was a group of four boxers who fought each other in the 1980s. 
However, Sugar Ray Leonard was the first boxer in history, who earned more than $100 million in purses. As a result, he was named "Boxer of the Decade" in the 1980s. Among all achievements, the most important one came in 1976, when he won the gold medal in the 1976 Montreal Olympics. Besides, Leonard also won a gold medal in Pan American Games.
#08.

Henry Armstrong- Second-Greatest Fighter of the Last 80 Years
In boxing history, many players could win three or more different divisions, and Armstrong was one of them. With his orthodox stance, Armstrong won the featherweight, lightweight, and welterweight. In his entire boxing career, Armstrong fought 181 matches, and he won 151 of them.
However, he defended his welterweight championships title 19 times. As a result he The Ring Magazine called him the fighter of the year and ranked him as the second greatest fighter of all time. In 1945 Armstrong retired and became a born-again Christian.
#07.

Joe Louis- Greatest Heavyweight Boxers of all Time
Louis was nicknamed as Brown Bomber, whose championship reign lasted for 140 consecutive months from 1937 to 1949. During that time, Louis participated in 26 championship fights and defended all of those.
Joe Louis won the Golden Gloves once in 1934 and won the Chicago Golden Gloves in the same year. Later, he also won the US National Championship in 1934. 
In his boxing career from 1934-1951, Louis won 66 fights and lost only 3.
#06.

Bernard Hopkins- The Executioner
Hopkins is one of the most successful American boxers for the last three decades. His career lasted from 1988 to 2016. During that time, he won multiple world championships. Hopkins held two weight class titles, which include the undisputed middleweight title and the lineal light heavyweight title. He could hold those for one year. 
Bernard Hopkins won the IBF middleweight title in 1995 and became the first world champion. However, he defended 19 matches against 17 opponents. In 2001, The Ring Magazine voted him as the FIghter of the year, and the Boxing Writers Association of America also supported this. 
Hopkins gained some successful fights after 40 and was known for his stamina.
#05.

Floyd Mayweather Jr.- Fighter of the Decade
Mayweather is an undefeated boxer who played 50 events and won all of them. However, he retired several times and came back to entertain his fans. He won 15 major world titles during his career, including the lineal championship in four weight classes and The Ring in five weight classes. 
Additionally, Floyd Mayweather won a bronze medal in the 1996 Olympics. Over the years, he won many championships and awards that made him the greatest pound for pound boxer. Moreover, he is also considered as the best defensive boxer in history and the most accurate puncher. Recently he was ranked second on Ranker's list as the best boxers of the 21st century.
#04.

Manny Pacquiao- Greatest boxers of all time
Pacquiao is a Filipino professional boxer nicknamed "PacMan," considered as one of the greatest professional boxers of all time. He started boxing at the age of 12 and turned professional in 1995 at 16 years of age. His career is filled with any unique records.
Pacquiao is the only boxer in history, which became an eight-division world champion and the first boxer to grab the lineal championship across five different weight classes. Besides, he won 12 major world titles. PacMan is also the first boxer who won welterweight, featherweight, flyweight, and lightweight. 
Manny Pacquiao is the only boxer in history who held world championships for four decades from the 1990s to 2020s. He is also regarded as pound for pound best boxers in the active category. Right now, he is serving his 6 years term as Senator of the Philippines. However, Pacquiao is not retired yet. Many more great fights yet to come. No matter what, Pacquiao will be listed on the top 10 boxers of all time.
#03.

Mike Tyson- The Baddest Man on the Planet
Tyson is regarded as one of the best boxers of all time and known for his intimidating and ferocious boxing style. He was nicknamed "Iron Mike" and "Kid Dynamite." He carried the world heavyweight championship title from 1987 to 1990. Besides, during that time, he held WBA, WBC, and IBF titles simultaneously. Till now, he is the youngest boxer to win a heavyweight title at the age of 20 years. 
He won his first 19 professional fights of his career by knockout. Later on, he actively defended his titles nine times. 
There was a four years pause in his career because of a rape case. After he came back in 1995, Tyson won WBC and WBA titles the following year. Then he fought many flights and retired in 2006 at the age of 39. However, Tyson may come back again for his fans.  
#02.

Sugar Ray Robinson- Best Boxers Pound for Pound
Robinson was an American professional boxer who was regarded as the best pound for pound boxer of all time. He was dominant from the beginning of his career, and his total amateur record is unknown. However, according to the list, 85-0 with 69 knockouts. 
At the age of 19, Robinson turned professional, and he had a record of 128-1-2 along with 84 knockouts. He was unbeaten for 8 years from 1943 to 1951 for 91 fights. Furthermore, the world welterweight title was in his basket from 1946 to 1951. For his tremendous effort and performance, Robinson was named as the fighter of the year twice. He retired in 1952.
#01.

Muhammad Ali – the Greatest and one of the Best Boxers of all Time
Who does not know Muhammad Ali! He was the first boxer of his time to win the heavyweight championship of the world three times. Ali was nicknamed greatest, who was the most iconic and famous sportsman in the 20th century. 
Muhammad Ali debuted his career in 1960, and until 1963 he had an amazing record of 19-0. Among those wins, 15 wins came from the knockout. As an amateur boxer, Ali fought 105 fights and won 100 of them and lost only 5. Besides, he also won multiple Gold Glove Championships. 
In the 1960 Olympics, Muhammad Ali won the gold medal by defeating all the opponents and was soon considered an American hero. However, Ali's career was paused for 4 years as he refused to go to the Vietnam war and the boxing association refrained him from fighting. After that, he came back in 1970 and found some famous fights such as Fight of the Century, Rumble in the Jungle, and Thrilla in Manila. He retired in 1981 and spent much on charities after that.
Final Words
Any ranking for the best boxers of all time is subjective as ranking criteria could vary from person to person. Some may favor world champions; some may consider wins and losses; others may take the quality of opposition into consideration. 
Whatever the criteria you choose, more or less, almost all the great boxers will be on the list but maybe in different orders. That is the real beauty of boxing.