Real Madrid is plotting a move for superstars Kylian Mbappe and Jude Bellingham, in a bid to form a new team of 'Galacticos'.
The Spanish club is now heavily interested to buy 19 year old England superstar Jude Bellingham in the summer.
This follows reports that Premier League giants Liverpool and Manchester City have both dropped out of the race owing to the huge expense of a possible contract.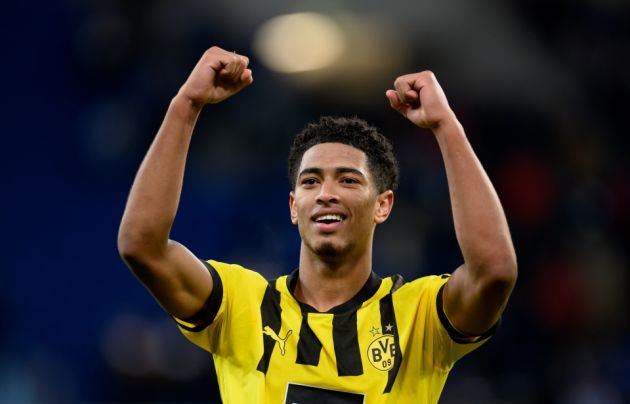 Madrid allegedly offered Bellingham a deal worth £12 million per year, with Dortmund demanding a fee of up to £130 million.
Kylian Mbappe to Real Madrid
According to The Telegraph, Los Blancos "are also ready to revive their long-term interest in Mbappe" after agreeing a deal with Bellingham.
Last summer, the La Liga giants appeared to have grabbed the French superstar from Paris Saint Germain. They were enraged, however, when he signed a massive new contract with the French side.
PSG, on the other hand, expects big changes in the coming months, and Madrid "will look to exploit the uncertainty."
There are also reports of a big team split in the following summer. Both superstars Lionel Messi and Neymar Jr. are expected to leave in the summer.
Mbappe has also openly condemned the club for overusing his image in promotional materials. Previously stating: "I disagree with this posted video. It is certainly not Kylian Saint-Germain."
The 24-year-old World Cup champion was thought to have guaranteed his future with the club until 2025. But it has now been stated that the last year is simply an optional year. This has put new pressure on the club to sell him immediately. Rumors that Mbappe himself wants to leave are also worrisome for the French champions.
A new 'Galacticos' team
However, Real Madrid may attempt to rekindle their interest in Mbappe, since both he and Bellingham have been mentioned as "part of a new 'Galacticos' team that could dominate Europe over the next decade."
Real is already dominating nowadays. After winning the La Liga and Champions League last season, they're on their way to winning more this season. The team is pending a second leg fixture against Manchester City from another UCL.
They have already built a great team of youngsters in Eduardo Camavinga, Aurelien Tchouaméni, Vincius Jr., and Rodrygo. All of whom have been performing at a high level. With veterans Karim Benzema, Luka Modric, and Toni Kroos set to stay for one more year, the club has all the star power it needs.
🚨🌕| Real Madrid have internally discussed the arrivals of both Kylian Mbappé and Jude Bellingham to be part of their new 'Galacticos' team to dominate Europe. @mcgrathmike #rmalive 💰 pic.twitter.com/Gl2N0wxpRM

— Madrid Zone (@theMadridZone) May 10, 2023
Club president Florentino Perez what a Galacticos team looks like. In the early 2000s, he had assembled a new team of superstars the likes of which the world had not seen at the time. David Beckham, Ronaldo Nazario, Roberto Carlos, Raul, and Zinedine Zidane were playing for the club at the time.
It seems that another 'Galacticos' team is coming to the Spanish capital, and the world is dreading its return.