The Cristiano Ronaldo iconic 'Suiii' celebration was once again seen in the Champions League. Rodrygo has now revealed why he celebrated like that after scoring against Chelsea last night.
The 22-year-old Brazilian attacker was in excellent form Wednesday night at Stamford Bridge. He scored both goals in a 2-0 victory to completely destroy the Blues. And with a 4-0 overall result, it sent Real to the Champions League semifinals.
Surprisingly, Rodrygo finished his first run by sprinting to the corner flag, jumping into the air, and turning around while yelling "Siuuu." The celebration is closely linked to former Real Madrid player Ronaldo, who is currently playing for Al-Nassr in Saudi Arabia.
Why did Rodrygo celebrate like Ronaldo?
When Rodrygo scores, he typically slides to his knees to celebrate. But he claims that last night due to leg discomfort, he imitated his "idol" Ronaldo.
Rodrygo explained his decision, "When I scored, my immediate reaction was to think about doing one of those knee slides. But I have got a slightly tender knee when I flex."
"So it popped into my mind to copy my idol Cristiano and copy what he does. It's such a pleasure to be at this great club, the best in the world."
Rodrygo hit the 'SIUUU' in honor of his idol 🐐🤍 pic.twitter.com/gTAWbtRqkI

— ESPN FC (@ESPNFC) April 18, 2023
He also praised teammate and Real Madrid keeper Courtois, "Courtois saved us when we weren't initially finishing our chances and now we'll see whether it's City or Bayern we face next.
In 2019, Rodrygo joined Real Madrid following a £45 million transfer from Santos. With 13 goals in all competitions, he is having his greatest season to date. He has 31 goals in 154 games with Los Blancos. The young forward has also been on fire in the Champions League, scoring 15 goals in just 19 starts. Rodrydgo was also crucial in last season's Champions League win against Manchester City where he scored twice to ensure a comeback victory for Los Blancos in the semis.
Although Rodrygo has 13 caps for Brazil, he has only scored once for his nation.
Cristiano Ronaldo and his immense influence
Ronaldo keeps influencing the next generation of footballers even while he is no longer performing at the top level. His iconic 'Suii' celebration has become worldwide and is imitated by both soccer fans and athletes all over the world. The celebration was most common during his Madrid days and then it became a unique feature of the player.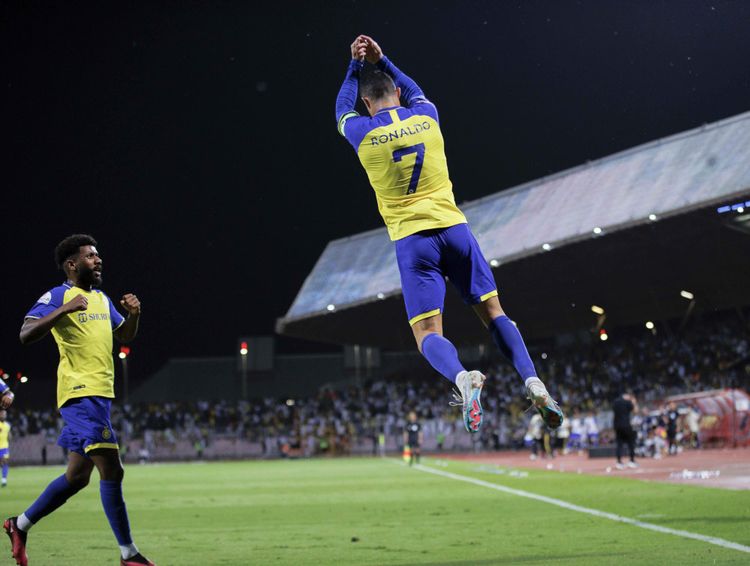 The Portuguese sensation joined Saudi Pro League side Al Nassr in January after parting ways with Manchester United. The star footballer was offered a contract that made him the world's best-paid player. Cristiano had a dream start to life and scored eight goals, including two hat tricks in the Saudi Pro League, and even won the Player of the Month award for February.
Cristiano Ronaldo has 11 goals in nine Saudi Pro League appearances with Al Nassr FC. In total, he has 11 goals in 11 games for the Riyadh-based squad.
Rodrygo will now face Celta Vigo with Real Madrid on Sunday. Meanwhile, Ronaldo will face Al Wehda in the King's Cup of Champions on Tuesday.