Paris Saint-Germain are reportedly looking to revamp their squad in the upcoming summer transfer window, and they have identified Manchester City star Bernardo Silva as a target.
The 28-year-old Portuguese midfielder was the star of last night's Champions League showdown between Manchester City and Real Madrid. Bernardo's blistering performances were extremely problematic for the Real Madrid side who failed to have any impact in a game they lost 4-0. He found the back of the net twice for the Citizens in the first half, beating Thibaut Courtois near post and then later scoring a header.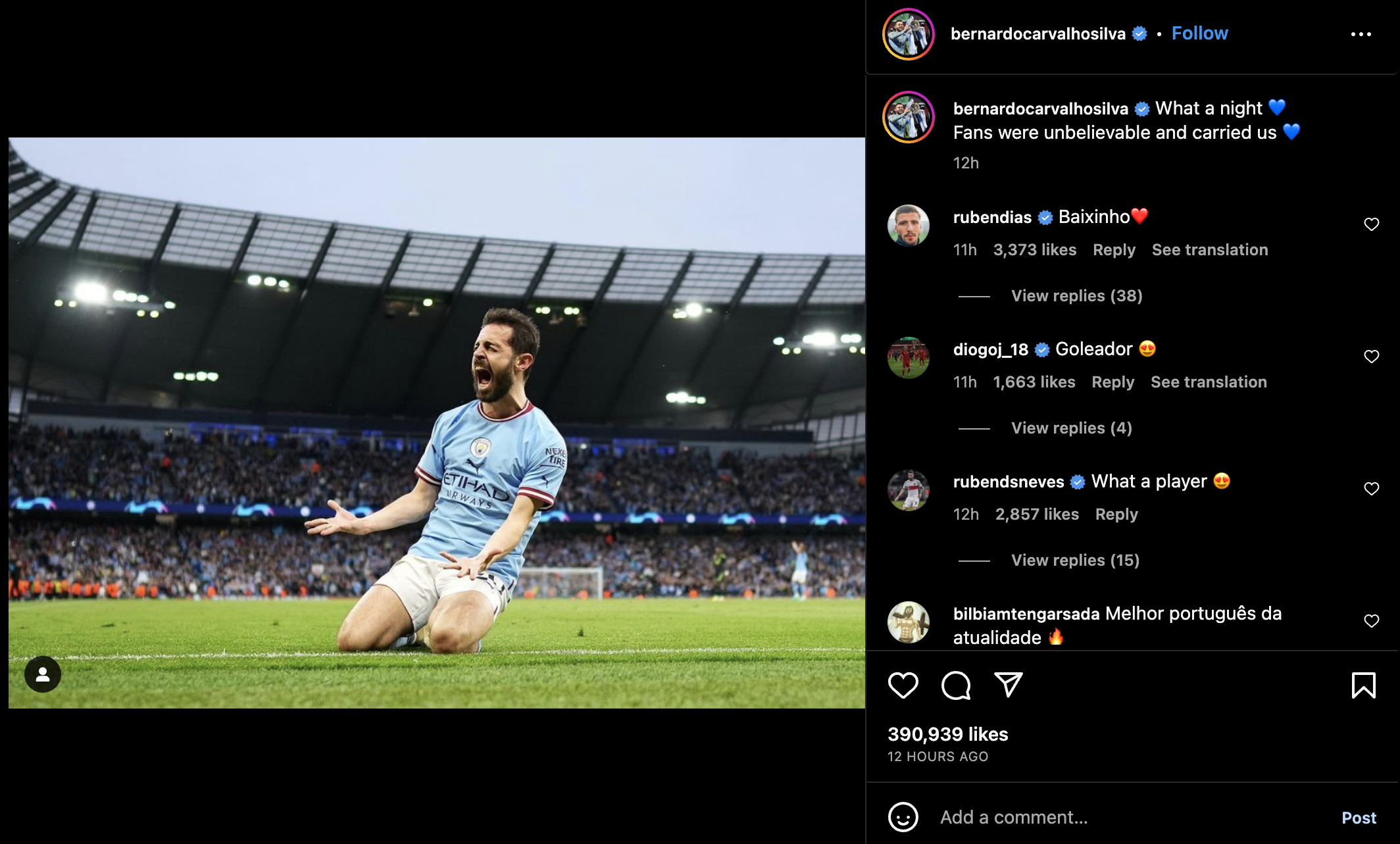 Bernardo Silva was awarded the Man of the Match. And it was not just yesterday's game. Ever since joining Pep Guardiola's side from AS Monaco in 2017, Bernardo has become an inevitable member of the City squad. He has constantly performed at the top level for Citizens, who have been one of the most dominant soccer forces in the World in recent years.
Bernardo Silva earned that 💫 pic.twitter.com/yjvqQgTHQT

— GOAL (@goal) May 17, 2023
His sublime performances have drawn the attention of other European giants, namely FC Barcelona and Paris Saint-Germain. PSG in particular are potentially going to face a crisis as Neymar Jr. and Lionel Messi are set to make their departure from the club at the end of the season.
Amid this uncertainty, PSG are looking to strengthen their squad this summer to remain a top club in the European scenario, and are reportedly interested in reuniting Kylian Mbappe with his former AS Monaco teammate.
Bernardo Silva still has two more years of his contract with Manchester City, and has an estimated evaluation of £70 million. However, the French club is struggling to meet financial stability rules, hence they may need to offload some players before putting in a bid.
Bernardo Silva is prioritizing the current season
The 28-year-old has responded to the rumors surrounding him and PSG, saying that his current focus is on Manchester City, where he has to win the Premier League title, along with the two upcoming finals of the FA Cup and UEFA Champions League.
According to Italian Sports Journalist Fabrizio Romano, Bernardo said: "My plan is to complete well the season, win the Premier League and then the two finals… then, this summer we will see what happens."
Bernardo Silva on Paris Saint-Germain rumours: "My plan is to complete well the season, win the Premier League and then the two finals… then, this summer we will see what happens", reports RMC Sport. 🚨🔵🇵🇹 #MCFC pic.twitter.com/KiqLSKWMvk

— Fabrizio Romano (@FabrizioRomano) May 17, 2023
Bernardo Silva and his team Manchester City are en route to win the treble this season. With last night's dominant performance against Real Madrid, they have advanced to the final of the Champions League, where they'll face Inter Milan.
City also have the chance to secure the Premier League title with a win against Chelsea on Sunday, and they will play Manchester United for the FA Cup title on June 3rd.