Watch César Azpilicueta rage at angry Chelsea Fans after 4-2 Homeground Loss against Arsenal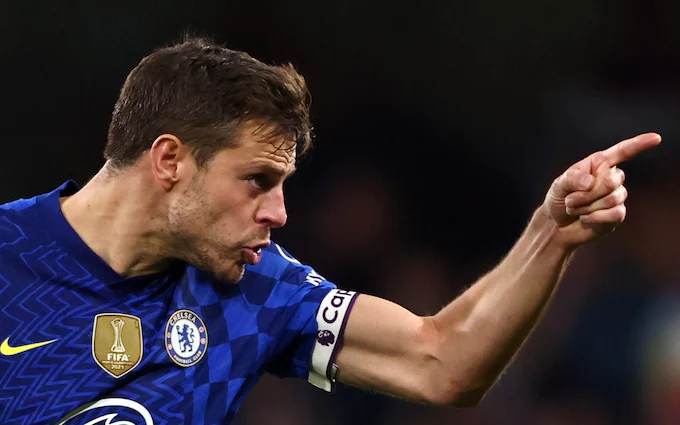 Chelsea was defeated 4-2 by Arsenal at Stamford Bridge in the Premier League this Thursday.
Who is to take the heat for this blame game?
After the final whistle, there were some back and forth talkbacks between César Azpilicueta and a group of Chelsea fans. The player was seen gesturing some angry hand movements and supposedly shouting at the fans and vice-versa.
César Azpilicueta approaches Chelsea fans following their 4-2 defeat to Arsenal 😳 pic.twitter.com/cmeOjwcZvA

— Sky Sports Premier League (@SkySportsPL) April 20, 2022
Chelsea and Arsenal were on the stand of 3-2 and Fans were expecting another goal from Thomas Tuchel's side even just draw the match. But a few minutes before finishing the game, and interaction between Azpilicueta and Bokayo Saka cost the Blues a penalty and eventually lose the already lost game.
Being one of the active reasons for losing the game, the Chelsea Captain was upset. At some point, he came forward to the audience bench and clapped for them for supporting the team even in their crucial time. The fans' on-spot blow might hit hard the Gunner which resulted in angry interaction with Chelsea fans. Supposedly, the fans might shout something at him for being responsible for causing the penalty and losing the game. The whole thing was caught on many television cameras.
In the post-match interview, Tuchel's address on the penalty was clear enough to imply that he was angry at the whole matter. He acknowledged the whole match was not up to their expectations and the last-minute penalty was just another pile of inefficiency.