Watch the Island Boys Show-off their Boxing and Kick boxing skills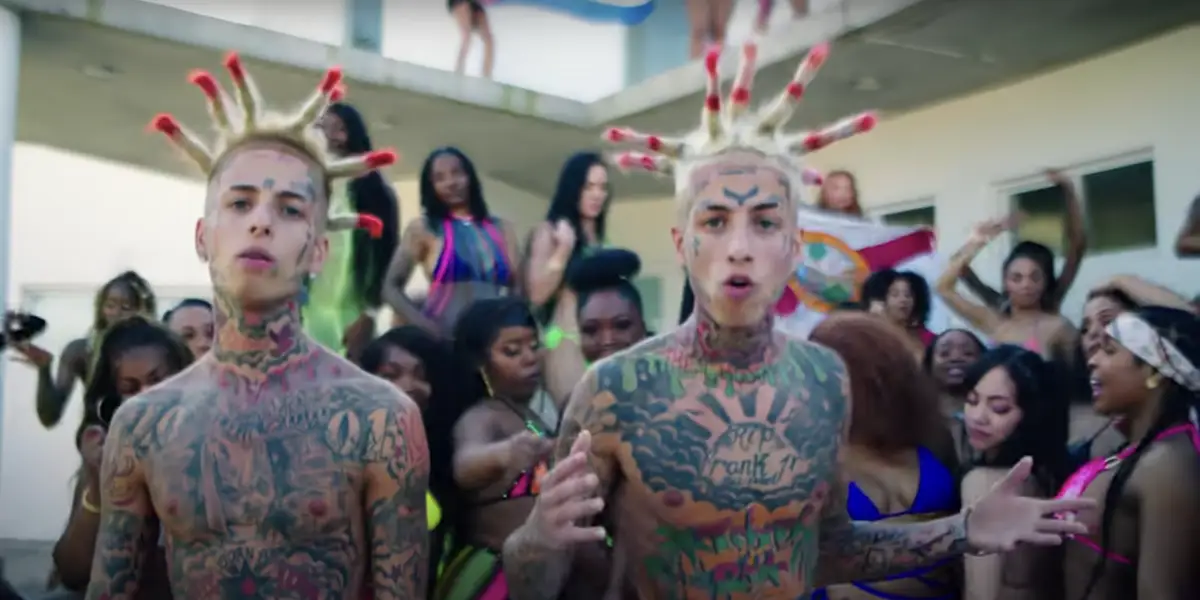 Well, it seems like the Island Boys are back again in the headlines. Initially rising to fame for their infamous 'Island Boy' song, twins Kodiyakredd and FlyySoulja became something of a meme. Be it their infallible attitude, their funky hairstyle, and fashion, the TikTokers began making a name for themselves. After seeing their latest "boxing" skills video, we're pretty sure that the twins are not escaping the meme status anytime soon.
In a couple of poolside boxing (and kicking) videos, the twins are seen throwing hands. Not to spill the beans here, but it's pretty awful. With no sign of any stance, form, or technique, it's honestly cringing but hilarious at the same time. "No rapper can do this I swear," says FlyySoulja before unleashing a flurry of mindless punches onto Kodiyakredd who is supposedly holding the 'mitts'.
View this post on Instagram
"Ay show'em a leg kick, real quick," says Kodiyakredd to an obliging FlyySoulja who throws in a few hooks as a bonus. Understandably, it appears as though Boxing isn't exactly their forte, but then again neither was rapping. Naturally, the twins once again became a laughing stock with people trolling their horrific attempt at boxing.
With YouTube and TikTok boxing becoming more acceptable, we are seeing rapid growth in the trend. Of course, it's not the ideal direction for the sport but how else will these influencers feel relevant again? From initially being a way to settle an online feud, Influencer boxing is gaining popularity by the minute. First conceptualized by KSI, Joe Weller, and Paul brothers, Logan and Jake, this might not have been the impact they were expecting.
As for the Island Boys, could they be stepping into the ring anytime soon? If so, who would you like them to face? Feel free to leave it down in the comments below.