"What kind of a golf ball is that?" Tom Brady gets hilariously candid with Josh Allen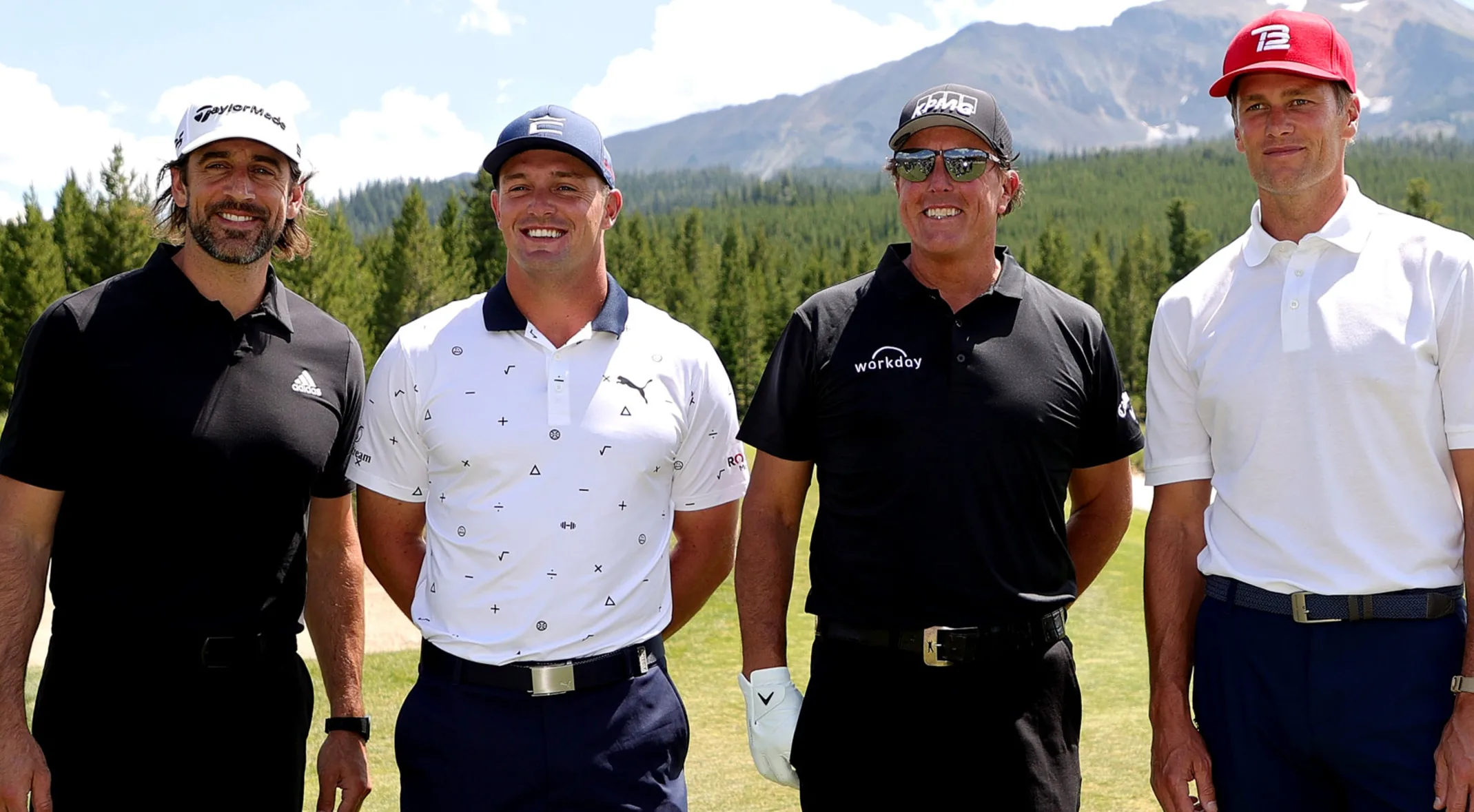 Tom Brady is passing more than two decades in the NFL, but it seems that no one has ever gave up on recalling his erroneous past happened more than two decades ago.
You must've already understood, we're talking about Brady's exploits at the 2000 NFL Scouting Combine. That shirtless photo of Tom Brady never gets old, it resurfaces from time to time. Sometimes fans use it out of love and affection after a big game and most times to make fun of the NFL star.
With "The Match" pitting Brady and Aaron Rodgers against Pat Mahomes and Josh Allen on Wednesday night. Josh Allen didn't miss the opportunity to grab the low hanging fruit and he put the infamous Brady combine photo on his go to golf ball.
The trash talking ahead of "The Match" from Josh Allen took a turn thanks to a local Buffalo company. OnCore, a western New York based golf group, helped Allen get some custom-made balls for the 12-hole event. During the lead up to the event. Allen unveiled the surprise for Brady.
Tom Brady took no time to troll Allen back with his golf ball. The seven time Super Bowl champion put a picture of the Lombardi trophy on his golf ball. Allen is the only quarterback participating without a Super Bowl title in his career.

"Josh, have you ever seen one of these? Do you know what that is?" Brady said to Allen.

"I've seen it," Allen said.

https://twitter.com/BleacherReport/status/1532140179741413380?cxt=HHwWiMC4-YbYoMMqAAAA
Whatever happens it seems that Tom Brady is always bothered by his 22 year old photo. Beady doesn't want it to be on the internet.Brady even asked Elon Musk to remove the photo from twitter if he buys twitter stating:
"If you buy twitter can you delete the combine photo?

@elonmusk

"
"The Match" started on Wednesday and as it continues there will most certainly be more hilarious content to come from these four quarterbacks.