The Atlanta Braves and Houston Astros will start their World Series Game 3 on October 30. Atlanta entered the Game with a 1-0 lead after a 6-2 win. On the other hand, the Astros made the victory in Game 2 by 7-2 and took it 1-1 before hosting the third game at Trust Park this weekend.
Atlanta Braves' first World Series victory after 1999 was costly as their top pitcher Charlie Morton had to leave the tournament after fractured fibula in game 1. However, the Astros don't have any major injury updates. Let's get to know who is missing game 3 on Saturday.
Atlanta Braves Injury Report
Apart from Morton's injury, there are no major injury updates. Another pitcher Edgar Santana was placed 10-day injury list on October 1, and he was supposed to return in World Series. The last time he appeared was on September 20. However, it was unclear exactly how long he would be out of the game. Further, there is a report that Braves has released him. So, Santana is missing game three as well as playing with the Braves.
How did Astros pitcher Charlie Morton break his leg?
Charlie Morton's leg was broken when he stuck by a hit from Yuli Gurriel, Astros' first baseman, during mid-innings of World Series Game 1 on Tuesday. However, after that incident, he threw 16 more pitches before leaving the game.
According to MLB, the ball was 102.4 mph when it struck Morton. Later an X-ray was taken at Minute Maid Park, which discovered that Morton's right leg fractured to the fibula. Nevertheless, he recorded three more outs before he left the field. Apparently, Morton will not be able to play any of the 2021 World Series games.
Houston Astros Injury Report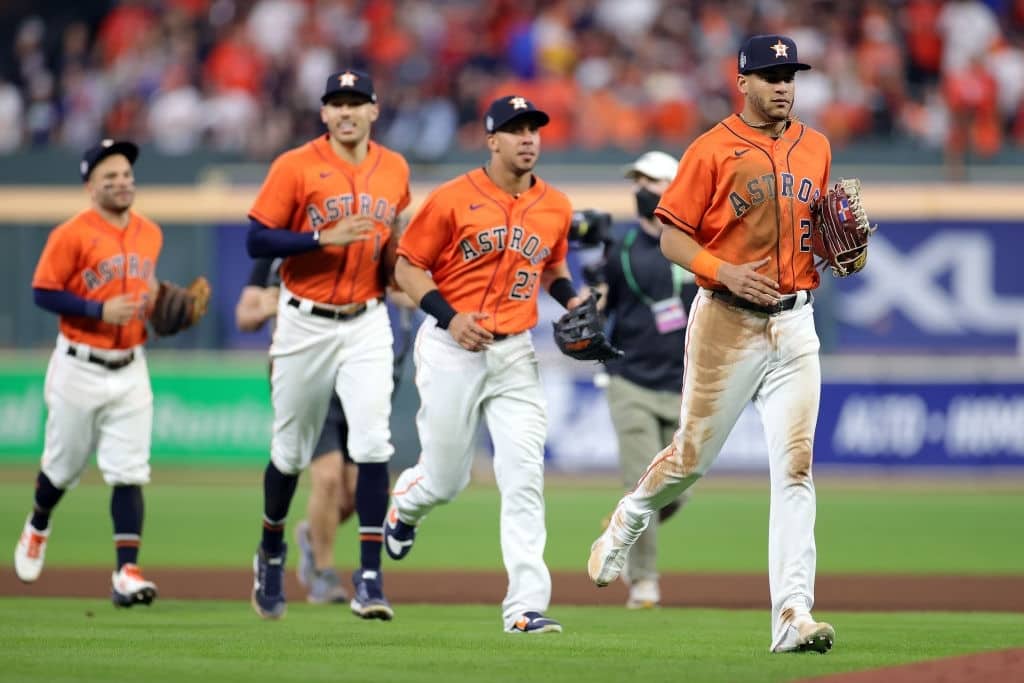 Unlike Braves, the Astros don't have any major injury updates. Previously, Lance McCullers Jr faced a forearm injury on October 24 and missed Game 1 and Game 2. He will also miss Game 3 as well as the whole World Series, reportedly.
Astros' outfielder Jake Meyers hurt his left shoulder in Game 4 of the American League Division Series. He was doubtful for the World Series, and apparently, he has no chance to return to the 2021 World Series.