Dillian Whyte Career Earnings (purse, payouts) + Net Worth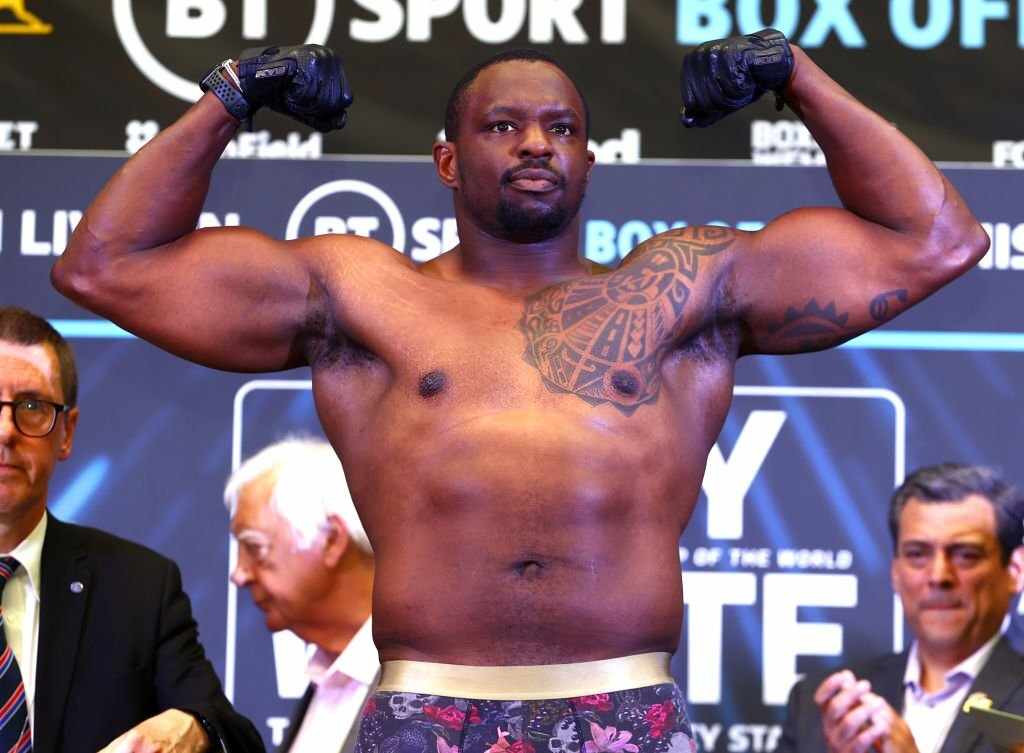 Dillian Whyte is the current interim WBC heavyweight champion of the world. Also known as "The Body Snatcher", he has established himself as one of the greatest British boxers in the history of the sport.
Over the years, Whyte has built his resume, taking on some of the biggest names in the world of boxing. As such, Whyte's professional boxing record stands at 28 wins, 19 knockouts, and two losses (against Anthony Joshua and Alexander Povetkin). Truly, the Brixton-born fighter possesses one of the best records of any boxer to ever grace the sport.
Known for his heavy hands and ferocious knockout power, Dillian is sure to have made good money from his fights. Thus, the only question in people's minds will be: How much did he earn? Well, let's examine what are Dillian Whyte career earnings through salary, purse, payouts, bonuses, incentive pay, sponsorship & what his net worth is.
Before we begin, Whyte's salary from his upcoming fight with Tyson Fury is a rumored $7.4million (£5.5million). Additionally, both fighters agreed to the terms that Fury would take 80% of the purse and Whyte would take 20%. On top of that, the winner will earn a 10% cash deposit, which is approximately $4.1million (£3.1million).
However, these payouts don't include any deduction for some classified items such as licenses, insurance, and taxes. Further, the PPV payout and other incentive payments will be added later after the event is finished. Hence, you can check back here for updates. With all that out of the way, let's begin.
Dillian Whyte Career Earnings
Throughout his career, Dillian has brought in a humungous amount of money. As such, it is very difficult to acquire and compile a completely flawless record of all of Whyte's earnings from fights. Hence, here are some of The Body Snatcher's biggest paydays over the years:
| | |
| --- | --- |
| Anthony Joshua | $1 million |
| Derek Chisora | £1 million |
| Ian Lewison | £450,000 |
| David Allen | £400,000 |
| Malcolm Tann | £500,000 |
| Robert Helenius | £500,000 |
| Lucas Browne | £800,000 |
| Joseph Parker | £1 million |
| Derek Chisora | £1 million |
| Óscar Rivas | £1 million |
| Mariusz Wach | £1.5 million |
| Alexander Povetkin (1) | £4 million |
| | |
| --- | --- |
| Alexander Povetkin (2) | £4 million |
| Tyson Fury | £5.5million (+bonuses) |
| | |
Estimated Career Earnings: £20 million ($25 million+)
A Glance at Dillian Whyte Asset Accumulation
| | |
| --- | --- |
| Name | Dillian Whyte |
| Age | 34 years old (Born 1988) |
| Net Worth | $12 million |
| Status | Active |
| Salary | £4 million (last fight vs Alexander Povetkin) |
| Source of Wealth | Boxing Career, Investments |
| Endorsements | BoxRaw, VowNutrition, LuckyBlock, Fly, and more. |
| Endorsement Earnings | $200,000 (approx.) |
| Marital Status | Married |
| Residence | Brixton, London, England |
| Charities | Brixton Boxing Gym, NHS Charities |
What is Dillian Whyte Net Worth in 2022?
According to our research, Dillian Whyte's Net Worth sits at around $12 million in 2022. For the most part, Whyte makes most of his killing plying his trade inside the ring but also from his lucrative endorsement deals. Currently, the British fighter is sponsored by BoxRaw, VowNutrition, LuckyBlock, Fly, and more.
As mentioned above, Dillian's earnings from Boxing ( includes pay, salaries, earnings, bonuses) amount to $25 million. However, Dillian began his career in Kickboxing and was also a former champion in BIKMA. Thus, if we take into account the prize money from these fights, Whyte's earnings from MMA and Kickboxing amount to about $500,000.
With his boxing career still blooming, the 34-year-olds influence is expected to keep increasing, making him a very marketable athlete. As such, you can expect a significant increase in Dillian's endorsement earnings in the coming years. Moreover, the British fighter will look to increase his Net Worth, even more, having broken into the Top 5 Heavyweight boxers list (The Ring).