The jeweler of Floyd Mayweather, Shuki International, disputes Jake Paul's story of what occurred in Miami a few weeks ago. The report has been published by the TMZ Sports where the jeweler claims that there were not even close to 50 people in Mayweather's entourage during the altercation with Jake Paul outside a Miami Heat game.
The lapidary, who was present at the NBA game with "Money", had a front-row view of the altercation. He estimates that there were only around eight people with Mayweather at the time. Additionally, the Jeweler says that his client did not intentionally seek out Jake Paul, and their encounter was purely coincidental.
"Jake is exaggerating," Shuki said. "We just finished the game, pulled out, and Jake was there. Floyd was with his eight bodyguards."
"And [Jake] just run like a rabbit."
Jake Paul's version of events is distinct. He claims that Floyd "Money" Mayweather and around 50 other individuals waited for him outside the arena and confronted him. Jake says he fled because he did not want to be attacked by the large group.
Floyd Mayweather still angry about the cap incident with Jake
"I'm tough," Paul said at the time, "I don't need to prove my toughness, but I'm not f****** dumb. I'm not gonna sit there and try to fight 50 dudes."
Shuki International hinted that such confrontations could occur more frequently between Floyd Mayweather and Jake Paul if the latter does not apologize soon. The jeweler disclosed that the "Pretty Boy" is still upset about the incident in which Jake snatched his hat during the Logan Paul pre-fight press conference in 2021.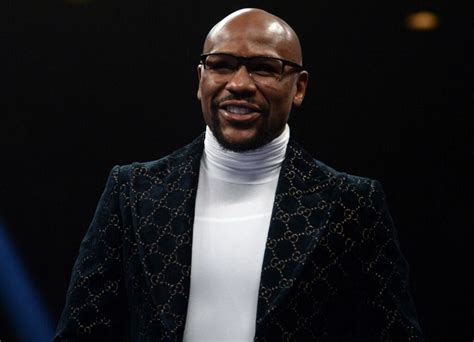 "He's gotta do the right thing," Shuki says. "He's gotta respect the world champion."
Will Jake Paul and Floyd Mayweather Jr. square off in a boxing match?
When it comes to a potential fight between Mayweather and Paul, Shuki International believes that it would not be a competitive match. He anticipates that Mayweather would knock out Paul in a matter of seconds. The retired boxer is without a doubt one of the greatest boxers in history, if not the greatest, given his impressive record of victories. The Pretty Boy weighs 146 pounds at the weigh-in for his bout against Shane Mosley on April 30, 2010 at the MGM Grand Garden Arena in Las Vegas, Nevada and retired with an astonishing 50-0 scoreline. The 6′ 1″ tall boxer is totally on the opposite pole with a recent lost bout against Tommy Furry at Diriyah Arena, Diriyah.
Despite the "Money" now being 45 years old, his past and the fact he is still very physically fit means that this would be a very difficult fight​ if Paul needs to square off against the hall of fame. What are your thoughts regarding the altercation between Floyd and Jake. Share what you think in the comment section below.