Snoop Dogg himself, brought his signature style and flair to WWE WrestleMania 39, leaving a lasting impression on both nights of the grand event. As the co-host alongside The Miz, Snoop's appearances spelled doom for the A-Lister, who found himself in not one, not two, but three impromptu matches.
Night One of WrestleMania saw Snoop and The Miz in the ring, only to be interrupted by the charismatic Pat McAfee, who challenged The Miz to a match. Snoop wasted no time in making the bout official, and McAfee emerged victorious with an assist from NFL star George Kittle of the San Francisco 49ers.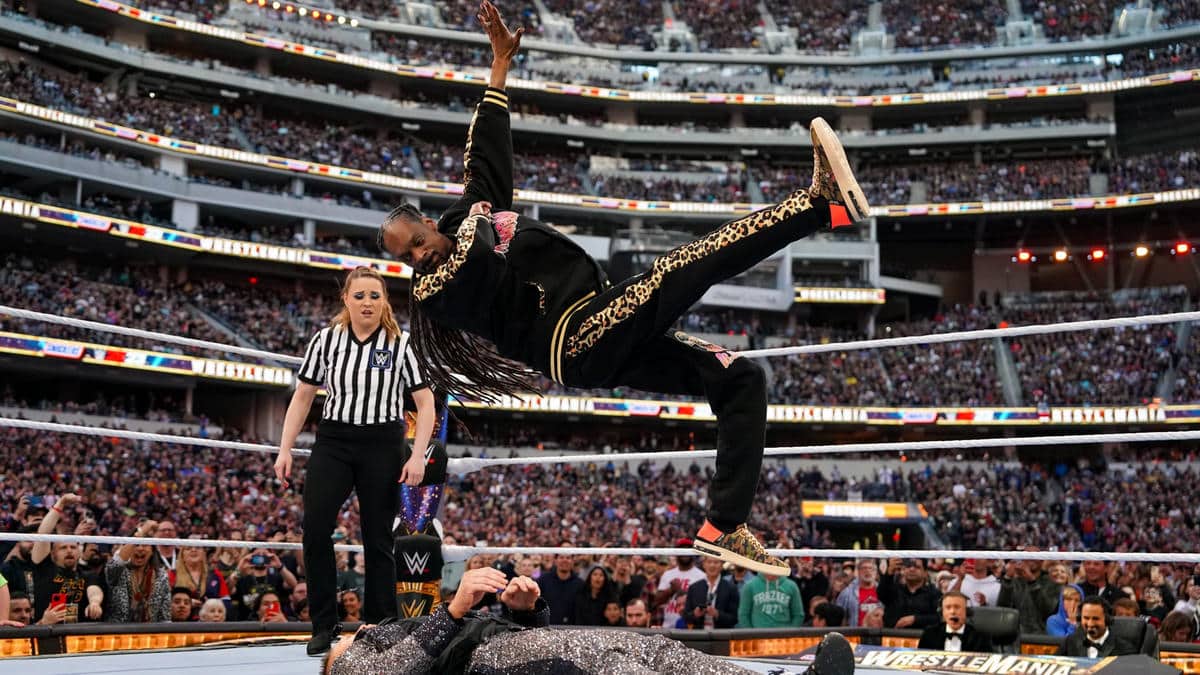 WrestleMania 39 Drama Unleashed: Snoop Dogg & his Surprising Victory and The Miz's Hilarious Rant
Shane McMahon set up an unexpected bout against The Miz on Night Two, on Night Two, and the drama continued. Snoop Dogg stepped in to replace Shane after Shane's injury prevented him from competing. Much to the amusement of the WWE aficionados, the rapper defeated The Miz in not more than three minutes.
The Miz, in a recent interview on Kyle Brandt's Basement, expressed his frustration with Snoop's antics at WrestleMania. "I'll never listen to another Snoop Dogg album ever again," he exclaimed. "He put me in three impromptu matches. No one has ever had three matches at WrestleMania. I guess I broke a record."
The Miz also jokingly vowed to never draft George Kittle as his tight end in fantasy football, opting for Kyle Rudolph instead and declaring he would no longer listen to the Pat McAfee Show. Despite The Miz's woes, Snoop Dogg received praise from none other than Triple H himself.
Snoop Dogg's WWE WrestleMania 39 Triumph: Saving Segments, and Leaving a Lasting Mark
The legendary rapper has a long history with WWE, and his eccentricities and unexpected matches at WrestleMania 39 were applauded by the wrestling community. His victory over The Miz with a People's Elbow was not only a memorable moment but also saved the segment after Shane McMahon's injury.
Snoop Dogg's appearance at WrestleMania 39 has always demonstrated his long-standing relationship with WWE. Snoopzilla the rapper's eccentric assistance in the realm of wrestling will indeed be remembered for years.
From impromptu matches to unexpected victories, the rapper left his mark on the grandest stage of them all, proving once again that he's a force to be reckoned with in both the music and wrestling worlds.
As WWE fans eagerly await Snoop's next appearance, one thing's for sure – with Snoop around, expect the unexpected and prepare for a spectacle like no other. Woof!