"I'm the Striker I Dreamed Of Being" Karim Benzema's Dream Manifesting Ahead of UCL Final Against Liverpool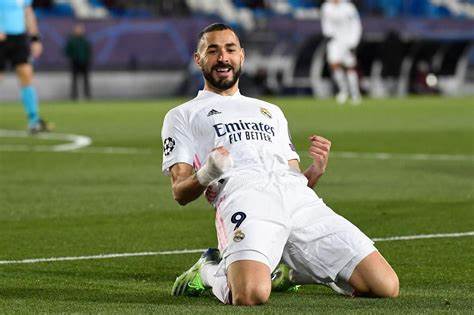 Real Madrid striker Karim Benzema has said that he is finally the striker that he has always dreamt of being, ahead of the Champions League final against Liverpool.
It is easy to be overshadowed when one of your teammates was Cristiano Ronaldo. In his presence, Karim Benzema was the unsung hero, the player who toiled but never got the credit he deserved. When Ronaldo left, fans were left in doubt if anyone could come in who could replace the Portuguese talisman. But they didn't have to bring anyone in, their savior was always amongst them.
Karim Benzema has taken himself to new heights in the past couple of seasons. He has been an instrumental figure behind Real Madrid winning the league title twice in the last four years. This season, he has scored 42 goals in total, and has also registered 14 assists. He is the top scorer in both La Liga and in the Champions League. Along with Vinicius Jr., he has formed a deadly duo.
It's not just about his goals, but also about he rises to the big occasions. His goals in the Champions League have Madrid win over heavyweights like PSG, Chelsea, and Manchester City. He has seemingly pulled the rabbit out of the hat multiple times, and come to the Los Blancos' rescue.
In a recent interview, the former Lyon striker has stated that he finally feels like the striker that he has always dreamt of being. Real Madrid fans will be hoping that the French international can continue his hot streak when they take on Liverpool in Paris as they hunt for their 14th European crown.
Benzema joined Real Madrid from Lyon back in 2009 for €35m. He is currently their second all-time top scorer tied with Raul Gonzalez, and only behind Cristiano Ronaldo.