Kostas Tsimikas happy with Liverpool debut, hoping to make mark in Premier League
Liverpool new boy Kostas Tsimikas made his debut for the club when he played the entire second half of his side's first pre-season friendly against Stuttgart.
Goals from Roberto Firmini, Naby Keita, and Rhyan Brewstar gave Jurgen Klopp's side a 3-0 victory and Tsimikas, who has been training with the side in their Austrian camp since last Saturday spoke on his debut, saying:
"I feel very good, I'm very happy I did my debut," he told Liverpoolfc.com post-match. "Now I want to work more and to play more often in the league games. I want to be ready for everything."
Tsimikas continued: "The friendly games are difficult. First of all we have to be fit, that's why I tried to run a lot first of all; to show a good image and play hard. And the result is the most important [thing], even in the friendly games and the competitive games."
Despite playing under soggy and rain-soaked conditions, Liverpool still showed their class and neatly taken efforts from Firmino and Keita put them in control at halftime, while youngster Brewster made sure of the result in the second half.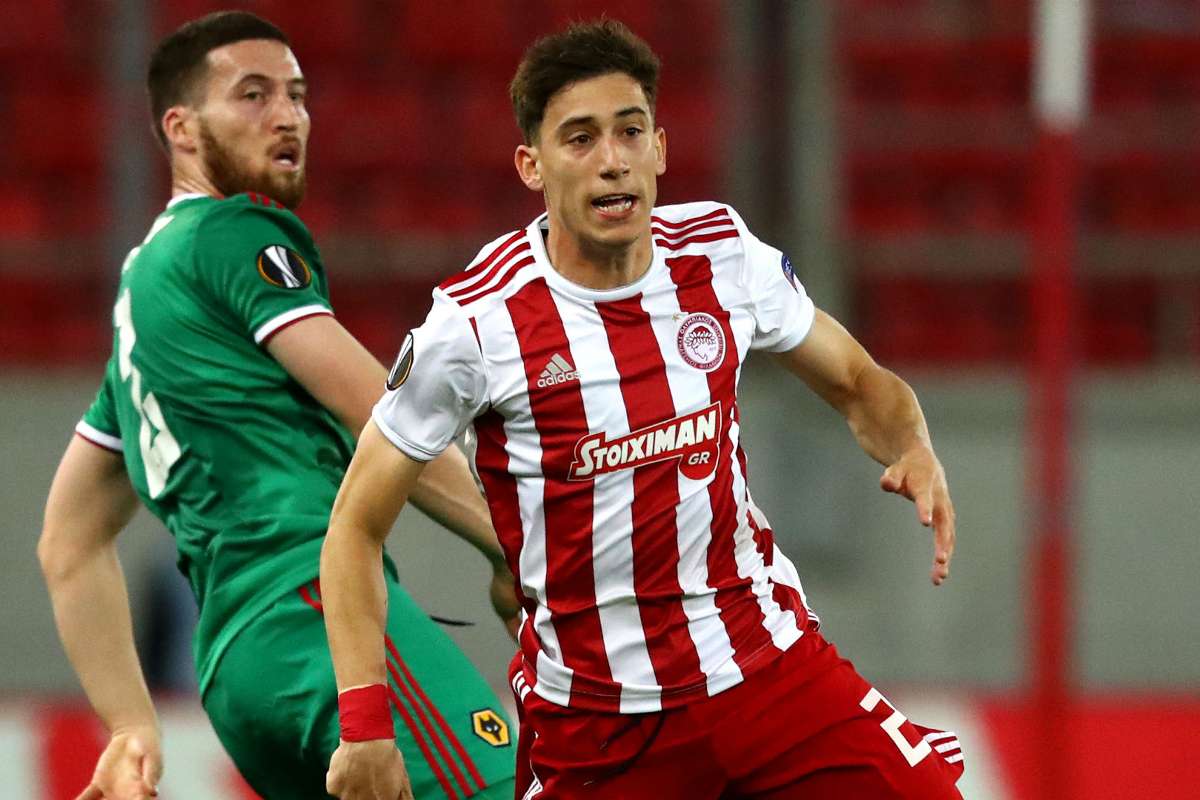 Tsimikas scouted for three years, to provide cover for Andrew Robertson 
Kostas Tsimikas was signed from Greek side Olympiakos for the sum of £11.5m and while many might not have known his name, he was a player Liverpool had on their radar for a long time in their quest to provide competition at left-back .
It is a position that the Premier League champions have found themselves short-staffed in recent seasons and Jurgen Klopp was eager to solve this problem.
He identified Tsimikas as a potential solution after the Greek international made a name for himself with Willem II in the Eredivisie and it was in the course of monitoring their own loanee at the club (Pedro Chrivrella) that Liverpool noticed Tsimikas.
He made 33 appearance in the Dutch league in the 2017/18 season and led the way in tackles and dribbles completed for defenders, while he also showed his technique with some well-taken goals.
A return to Olympiakos saw him installed as the club's first-choice left-back and he discharged his duties with aplomb, holding his own against high-profile wingers like Aaron Lennon, Nicolas Pepe, Adama Traore and Lucas Moura in European competition.
His main competitor Andrew Robertson has been one of the most consistent performers over the last two years and his displays have seen him become one of the best in his position in the world, while his excellent attacking contributions and defensive nuance have contributed to Liverpool's immense success.
It is believed that Tsimikas would provide cover for the Scottish international but the 24-year-old is hoping for more than that.
Speaking on his ambitions, he said: "We'll keep this and we want to be ready for the [Community Shield] final on the 29th."
Speaking further, Tsimikas said: "The sessions have been really hard. But I have to try a lot to work hard and be ready,
"Every player made me a warm welcome. They helped me a lot to do my best on the pitch, to give everything. And all together we hope for the best.
"I want to start [the season], I'm looking forward to the new season. I hope we will do and achieve our goals."
His manager was also impressed with his work and when asked about his performance, Jurgen Klopp said:
''Good, good. He is a pretty quick player and pretty confident, how you will hear in his [post-match] interview!
"But he is a good player – a really good player – and he did well. The next challenge for him is now to get used to our defending and things.
It will take time, no doubt, but when he has the ball it looks not so bad.'' On the win, Klopp added: ''I'm very happy, very happy.
''It was a super intense session for us today because the weather, wow, it rained like crazy, the pitch was really difficult – you could see the water was still on the pitch.
''That makes football games always tricky. Good organised opponent obviously but we scored nice goals and for me most important was that we felt 45 minutes [of] football is different to a 90-minute session, because in sessions you make breaks, drinks break."
The Reds would trade tackles with Arsenal in the Community Shield on August 29, while their Premier League campaign kicks off two weeks later with the visit of Leeds United.