FIFA has officially unveiled the list of nominees for the FIFA Men's Best Player Award 2023, with Lionel Messi and Erling Haaland leading the race as the favorites for this year. Meanwhile, Portuguese star Cristiano Ronaldo once again snubbed the nomination following an unimpressive campaign.
On the other hand, the two leading names have enjoyed recent success, as Messi had a phenomenal World Cup, and Haaland demonstrated exceptional individual brilliance along with achievements at the club level. Ronaldo, despite being one of the most accomplished players, has been absent from the list for the past two years.
Lionel Messi or Erling Haaland expected to win the FIFA Best Men's Player award
Messi and Haaland are the frontrunners likely to battle it out for the Best FIFA Men's Award 2023. Alongside them, Neymar, Kylian Mbappe, and Kevin De Bruyne are also among the other favorites. Haaland has already clinched some individual awards, such as the UEFA Men's Player of the Year and the PFA Players' Player of the Year.
Haaland had a record-breaking campaign with Manchester City. The Norwegian finished as the EPL's highest goalscorer with a tally of 36 goals, and he scored 52 goals in all competitions, leading City to a treble-winning season, which included securing the Premier League, FA Cup, and UEFA Champions League, the club's most eagerly awaited trophy.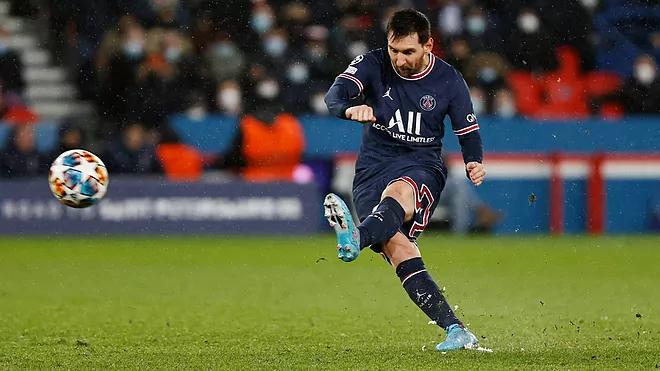 Meanwhile, the Argentine Lionel Messi also made a significant impact for both his former club, PSG, and his country. With PSG, Messi secured the French league title, while leading his country to victory in the World Cup in Qatar last year.
Cristiano Ronaldo fails to make the shortlist once again
The list of 12 nominees for the FIFA Men's Best Player Award includes Lionel Messi, Haaland, Mbappe, Rodri, Khvicha Kvaratskhelia, Victor Osimhen, Declan Rice, Bernardo Silva, Julian Alvarez, Brozovic, Kevin De Bruyne, and Ilkay Gundogan.
Since 2021, Cristiano Ronaldo has not been nominated for FIFA's annual award, and once again, he failed to make the list of the 12 nominated players. Notably, Ronaldo, a five-time Ballon d'Or winner, was also excluded from the top 30 list of Ballon d'Or nominations for the first time in 20 years.
The Portuguese superstar made a surprising move by joining the Saudi Arabian side Al-Nasser in January due to a falling out with Manchester United manager Ten Hag. He left the club midway through the season and has been slowly regaining his form. However, these factors largely explain his absence from the nominations.