Lionel Messi has surpassed Cristiano Ronaldo to become the all-time top goal scorer in Europe's top five leagues and has also won his 43rd career trophy on the same day.
Paris Saint Germain played away to a 1-1 draw against Strasbourg. The only goal for PSG was scored by Lionel Messi himself. The draw meant that PSG won the Ligue 1 title. They have now won it a record 11 times.
Messi has been breaking records for a long time. It seems with every goal he scores, he creates a new record. The Argentine scored the goal yesterday making two news records for him.
The records Lionel Messi broke yesterday
Messi's goal yesterday was also his 496th overall goal in a European top five league. He has surpassed the previous record of 495 goals held by his eternal rival Cristiano Ronaldo. This means that Messi is now the player with the most goals scored in all of Europe's top five leagues.
🐐 Make it 496 goals in Europe's top leagues for Lionel Messi. Bye, bye, Cristiano Ronaldo. pic.twitter.com/B1ubLemtVL

— PSG Post 🗼 (@PSGPost) May 28, 2023
It took him 575 games to reach this milestone while Ronaldo needed 626 games. Messi played for both Barcelona and PSG, scoring the majority in his previous club. Since Ronaldo is no longer in Europe, now playing for Saudi club Al Nassr, Messi's new record will stay intact.
Messi has been proficient for PSG this season. In Ligue 1, the Argentinian has 16 goals and 16 assists. He has produced many moments of magic which have helped the club win the league.
Lionel Messi has tied Dani Alves' record for trophies won for club and country 👏

Incredible 🐐 pic.twitter.com/9WKO0akqYY

— ESPN FC (@ESPNFC) May 27, 2023
The Ligue 1 title win was also Messi's second since arriving in Paris in 2021. But it was also his 43rd overall trophy won in his career. This puts him at an equal level with former teammate and Brazilian superstar Dani Alves. Messi is expected to win a few more trophies which means he will eventually become the most decorated player in history. Alves has also been in jail since January as he has been convicted of raping a woman in a nightclub. This means he can't add any more titles to his already vast collection anymore.
While he has been amazing this season, winning the World Cup even, it seems many in Paris aren't happy with him. Many PSG fans have booed at the player alongside Neymar for the club missing out on Champions League glory.
Messi: Will he come to Barca or not?
Once his two-year contract at Paris Saint Germain ends after this season, he can leave for free. Fabrizio Romano even confirmed that Messi has now already decided to leave PSG at the end of the season, having rejected their previous contract renewal offers.
Saudi club Al-Hilal reportedly provided the Argentine superstar a contract for more than €400 million ($438.2 million) each season. This offer was made one month ago, though Messi did not respond to it yet. The deal could reach almost one billion dollars throughout the whole contract.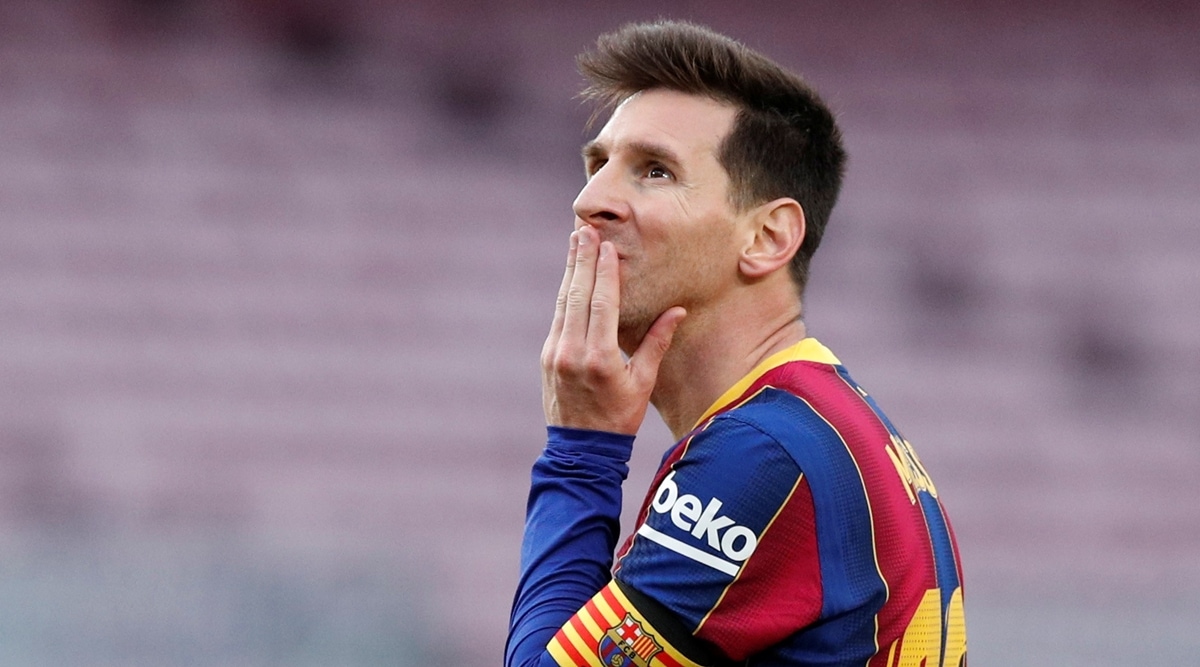 Barcelona who is the other competitor for Messi cannot give him a high salary. Barcelona are struggling with financial issues and FFP regulations making it extremely difficult for them to sign the veteran.
But it seems that Messi himself wants to return to his childhood club. The Argentine is in close contact with both manager Xavi Hernandez and even president Joan Laporta revealed he spoke with him. Fans of the club chanted Messi's name frequently in the past few days and even now players like Pedri and Araujo expressed their desire to see him back. It was even reported that Messi was part of the title celebrations in the locker room via a video link.
Barcelona are working on strategies to convince La Liga to sign Lionel Messi. If the club can pull this miracle off, we could see Lionel Messi back in his eternal club and breaking more records.