Manchester United LB Luke Shaw reveals ambitions for next season: "Winning the Premier League and the Champions League"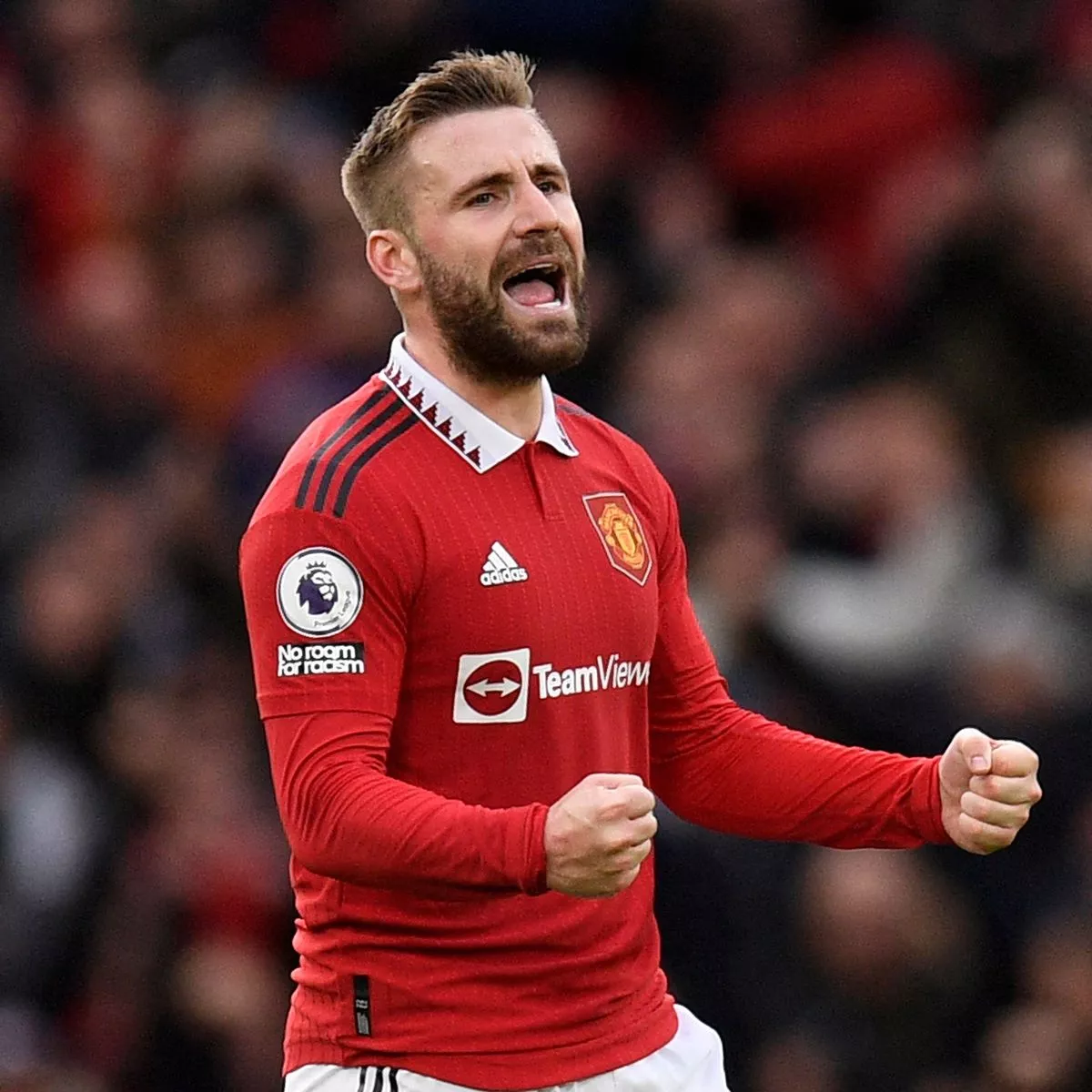 Manchester United defender Luke Shaw claims that the club will be aiming for the top next season under Erik Ten Hag.
Luke Shaw and Man United aren't messing around next season 😳 pic.twitter.com/Kcc696nWlH

— ESPN UK (@ESPNUK) May 25, 2023
The Red Devils lost their footing ever since the legendary Sir Alex Ferguson went into retirement in 2013, and have struggled to find it back in the last 10 years. In these years, the club saw eight different managers, Erik Ten Hag being the most recent one.
Although some of Ten Hag's decisions have been questionable (looking at the Cristiano Ronaldo incident here), the Dutchman has done a decent job in his first year. Manchester United will be playing in the FA Cup final, and they are just a draw away from securing a Champions League spot for next season.
Luke Shaw believes Manchester United will be title contenders next season
The 27-year-old England international, believes that the Ten Hag effect in the team is very visible.
"I think teams around us can definitely see that United are coming back," Luke Shaw ;told Sky Sports. "First season under the new manager there is always going to be a bit of transition. It's clear to see what he has brought in and how he has changed the way we think, the way we play."
"It's clear to see we're going in the right direction. I think like I touched on before, we have to be challenging for the title with this team. With the direction this manager is going under, I'm sure we are going to make new, big signings this summer."
🗣 "Our aim at the beginning of next season has to be winning the Premier League and the Champions League." 🏆

Luke Shaw sets big targets for Manchester United for the upcoming season! pic.twitter.com/3UlzyRmkEH

— Football Daily (@footballdaily) May 25, 2023
Manchester United have almost qualified for the Champions League
With 69 points from 36 games, Manchester United are currently sitting 4th in the Premier League table, 3 points ahead of Liverpool, who have 66 points from 37 games. Liverpool, having only 1 game remaining, can obtain a maximum of 3 points, meaning that a draw from the Red Devils' remaining two games will give them the 1 point they need to secure a top 4 finish.
However, should Manchester United lose both of their remaining games, the two teams will be equal on points. Here, the goal difference will come into play, where Liverpool has the edge and will climb to the 4th spot.
Manchester United will be hosting an injury-plagued Chelsea on Sunday, where they would like to put all the tension to the grave, secure a point, and move on to focus on the FA Cup final against rivals Manchester City.