Anthony Oluwafemi Olaseni Joshua is undoubtedly one of the best heavyweight boxers in the world. Born and brought up in Watford, Hertfordshire, the boxer was not always the ideal athlete. From being a notorious young boy to becoming one of the most disciplined boxers on the planet, 'AJ' has surely come a long way.
As an adolescent, AJ fell into the world of street fighting, smoking, and alcohol. However, due to the fantastic support of his mother and his three siblings, Joshua was able to forge his way to stardom. At one point, Anthony also went to prison for 'street fighting shenanigans' yet still, his family stuck by him in these difficult times.
Currently, Joshua is one of the most successful boxers on the planet. He owes his success to the people that believed in him. As such, let us take a closer look at these special people in AJ's life, and how they have inspired him to become the man he is today.
What Do We Know About Anthony Joshua Mother?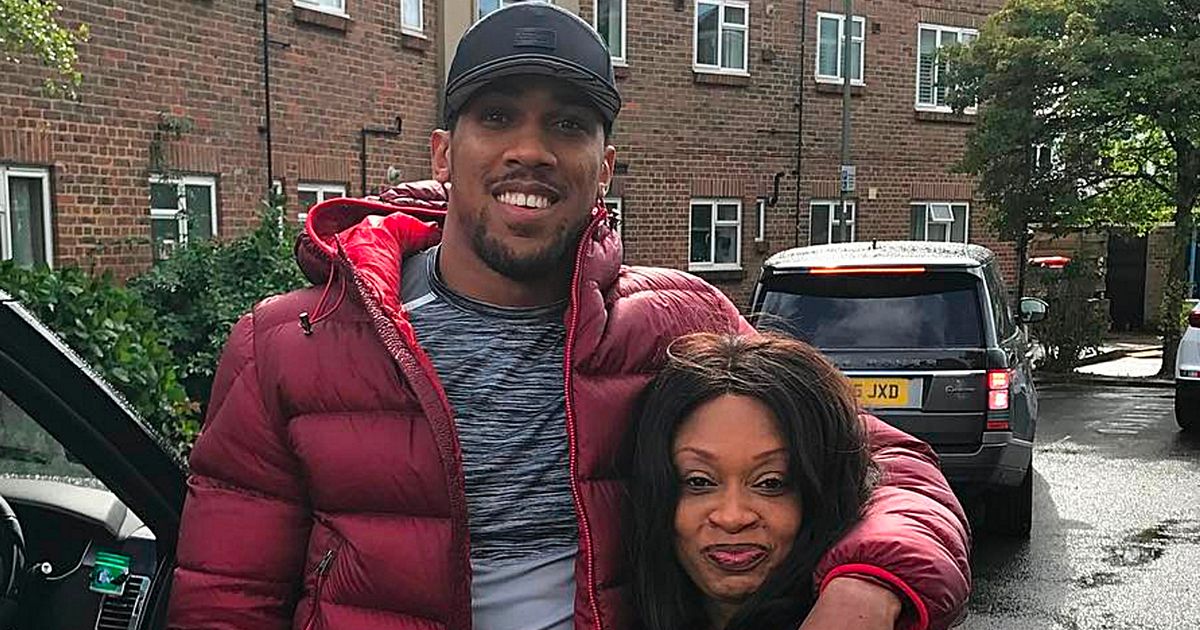 Anthony Joshua's mother's name is Yeta Odusanya. Following a split from her husband and Anthony's father Robert, Yeta opted to keep her maiden name, Odusanya instead.
Yeta is of Nigerian descent and hails from the Yoruba-speaking community of Southwest Nigeria. After her divorce, Yeta took it upon herself to raise Anthony, his brother Jacob and two sisters, Loretta and Janet.
Although she was by herself, Yeta managed to provide for her children and give them all that they needed to succeed in life. Interestingly, Anthony still resides with his mother in a £175,000 ex-council house, which signifies their deep bond.
Moreover, AJ's father Robert also keeps in touch and has been very willing in showing his support. Despite his differences with Yeta, Robert still loves and helps all his children and has even been spotted with the family during Anthony's fights.
Who Is Anthony Joshua Ex-Girlfriend Nicole Osbourne?
Although Anthony is one of the more good-looking and charming athletes, his dating life is surprisingly quiet. Despite rumors of multiple relationships, AJ is known to have only one serious relationship, with his now ex-girlfriend, Nicole Osbourne. Osbourne is a yoga instructor and also a dancer who was previously in a relationship with Joshua.
Nicole and AJ's Fallout
Nicole and Anthony were childhood friends and high school sweethearts and also had a child together. However, the pair announced their split shortly after. According to Anthony, he felt that he would not be able to prioritize his relationship with Nicole over his boxing career. It is believed that this caused a rift between the two, leading to their subsequent break-up.
How Has the Break-Up Impacted their Son?
AJ is very close to his son, Joseph Bayley Temiloluwa Prince Joshua (Born 2016) who lives with him and his family. Anthony is very fond of his son and the two have an inseparable bond. Joshua also likes to post about his son Joseph on his social media from time to time. Anthony considers his son to be his 'rock' and the source of his motivation.
Although his parents are separated, it is believed that Joseph gets to spend time with both of them. As it turns out, despite their split, AJ bought Nicole a £500,000 penthouse in North London, which allows her to be closer to Joseph.
How Has the Break-Up impacted AJ?
Ever since his split from Nicole Osbourne, Joshua has done exactly what he said he would do: focus on his boxing career. Barring a shock defeat to Andy Ruiz Jr. in 2019 ( which he later avenged), Joshua has been relentless and unstoppable with 7 straight wins. At the moment, Joshua has his sights set on dethroning Tyson Fury, with Oleksandr Usyk being the final obstacle in his way.
Anthony Joshua Sisters and Siblings
As touched upon before, Joshua has a brother named Jacob, and two sisters, Loretta and Janet. Apart from them, Joshua also has a cousin Ben Ileyemi, who is also a professional boxer. Ben played a big part in steering Anthony in the right direction and encouraging AJ into taking up boxing.
Whilst there is not too much information about his siblings, Anthony is very close to his sister Janet. She has appeared a few times for AJ's boxing fights and on his social media. Janet is also known to have her salon, 'Angels Salon' in London.
With so much love and support from his family, it is no surprise that Anthony is as successful as he is. As Anthony Joshua's fight with Oleksandr Usyk draws nearer, he will no doubt have the full confidence of his family, once again.