In the showdown between undefeated fighters in Las Vegas, Gervonta 'Tank' Davis has demonstrated why he could be considered the new face of boxing.
He accomplished this feat by defeating Ryan Garcia in front of a star-studded audience at T-Mobile Arena. Including boxing legends such as Sugar Ray Leonard, Floyd Mayweather, and Manny Pacquiao. As promised, Gervonta finished off Ryan in the seventh round, highlighting his skills in the ring.
Despite a strong start by Garcia, who used his speed to his advantage, Davis was cautious and only threw seven punches in the first round as he assessed his taller opponent.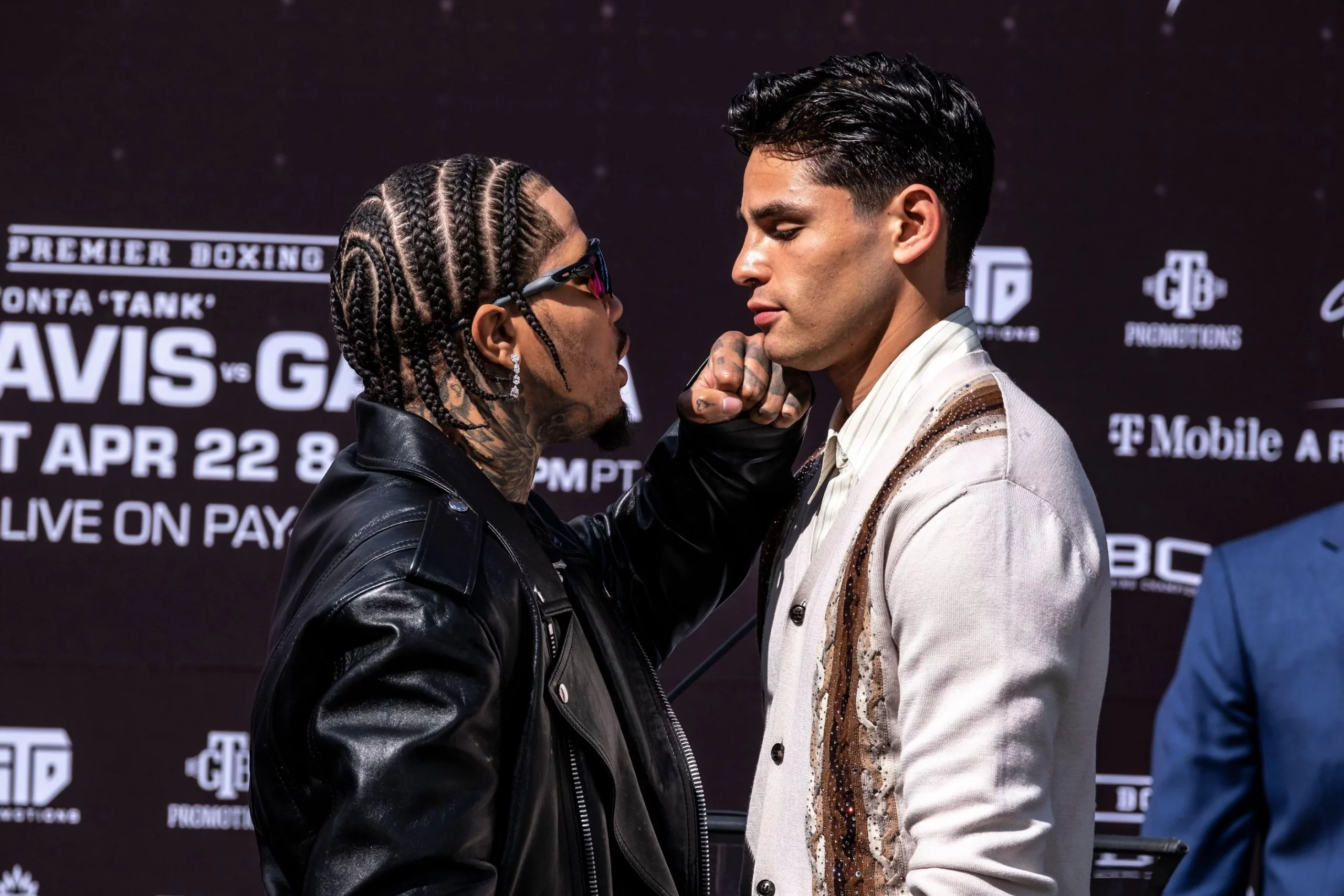 However, Gervonta proved once again why he is a must-see fighter by knocking Ryan to the canvas with a straight left in the second round.
Garcia managed to recover from the knockdown. But it altered the momentum of the fight as Davis' quickness and ability to counterpunch became a concern for the younger boxer.
Although Ryan attempted to regain his rhythm and may have been making progress on the scorecards by the seventh round. Everything changed suddenly when Gervonta landed a left hand.
During an exchange, Davis avoided a hook from Garcia by weaving out of the way before delivering a straight left punch to Garcia's ribs, which brought an abrupt end to the fight.
Upon taking a few steps back, Ryan displayed signs of being in trouble and eventually took a knee. Despite the referee administering a ten-count. Garcia was unable to rise to his feet after being hit hard with Davis' left hand.
Fans react after Gervonta Davis defeats Ryan Garcia
While both UFC and Bellator hosted events on Saturday. The combat sports community was primarily fixated on the highly anticipated boxing match between Davis and Garcia.
The two rising stars faced off at T-Mobile Arena in Las Vegas. With Davis emerging victorious with an undefeated record intact thanks to a seventh-round knockout victory via a body shot.
MY FUCKING GOAT FUCK THAT FAKE MEXICAN CANT FUCK WITH GORILLAS 🦍 https://t.co/LScrFxtXDS

— Lee 🚀 (@StarboyXOLee) April 23, 2023
Numerous notable figures within the MMA realm were closely following the bout and took to social media to share their reactions to Davis' triumph. Below are some of the most notable Twitter responses.
Jermall Charlo reveals he's bet $10,000 on Ryan Garcia to beat Gervonta Davis on Saturday night…

[🎥 @FutureOfBoxing] pic.twitter.com/HDpJPvCQwG

— Michael Benson (@MichaelBensonn) April 17, 2023
Props to Gervonta "Tank" Davis & Ryan Garcia for giving the fans a boxing match everyone wanted to see . Rare in our modern boxing 🥊 days 🫡 #DavisGarcia

— Derek Brunson (@DerekBrunson) April 23, 2023
What are your thoughts regarding the fight? Let us know in the comment section below.