This Saturday marks the much-anticipated meeting between Gervonta Davis and Ryan Garcia, after years of waiting. Although 'KingRy' has not fought since July last year, 'Tank' successfully defended his WBA lightweight title against Hector García in early January.
To promote the event, Garcia and Davis engaged in a face-off, which was tense due to the high stakes. As 'KingRy' is known for trash-talking, he continued to do so and mock his opponent during the face-off.
'KingRy' made several jabs at 'Tank' during the face-off, stating that he appeared depleted from the weight cut and also suggesting that he looked smaller.
In response, Davis criticized Garcia's jacket, describing it as trash. Despite the intense exchange of words, Garcia remained composed and replied straightforwardly as his opponent watched him intently.
"You're gonna look good with that jaw broke, I promise you that."
When taunted by his opponent, Gervonta Davis responded by claiming that Ryan Garcia's smaller jaw would not be able to withstand his punching power. However, Garcia had a quick comeback, pointing out that a smaller jaw makes for a smaller target.
"If it's small, you ain't got a target. Think about it."
Although the face-off between the two fighters was intense, it ended peacefully without any physical altercation, and both were sent their separate ways.
What is the fighters' opinion regarding the Gervonta Davis vs. Ryan Garcia matchup?
Kelvin Gastelum, a former UFC interim middleweight title challenger, recently shared his thoughts on the upcoming clash between Davis and Garcia.
Gastelum hopes for an entertaining fight but believes that 'Tank' will come out victorious, citing the knockout percentages of the two fighters. He predicts a brutal knockout win for Davis.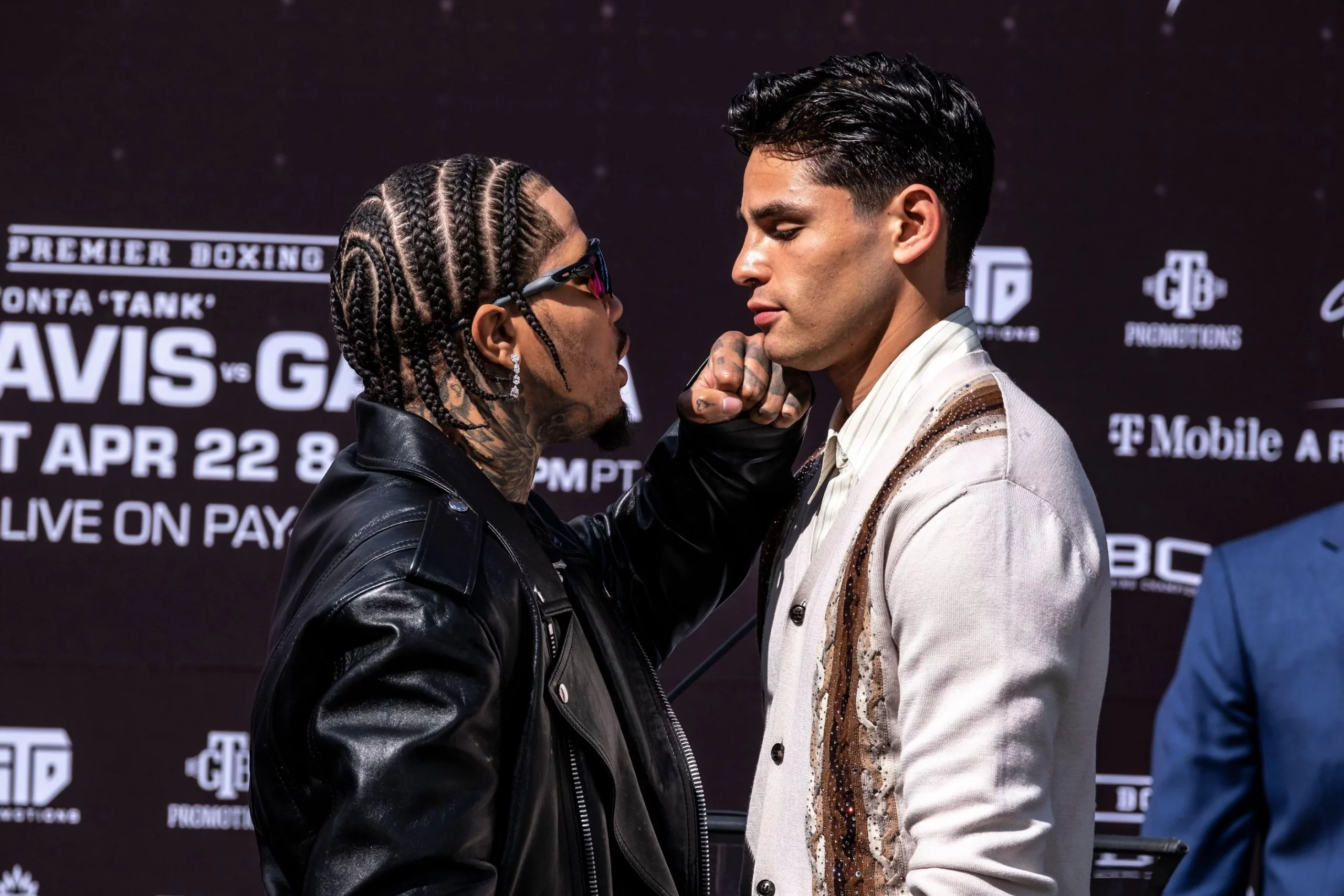 Other fighters have also weighed in on the matchup. Boxing legend Mike Tyson expects an entertaining fight but predicts a win for 'Tank.'
Multi-division champion Saul 'Canelo' Alvarez also predicts a win for Davis. Citing his experience as the deciding factor in the fight. Interestingly, Alvarez and Davis were once friends before their falling out.
What are your thoughts regarding the fight? Let us know in the comment section below.