In the exhilarating world of professional wrestling, where alliances are formed and shattered, WWE's interest in the renowned NJPW star Tama Tonga has ignited a buzz among fans and industry insiders alike.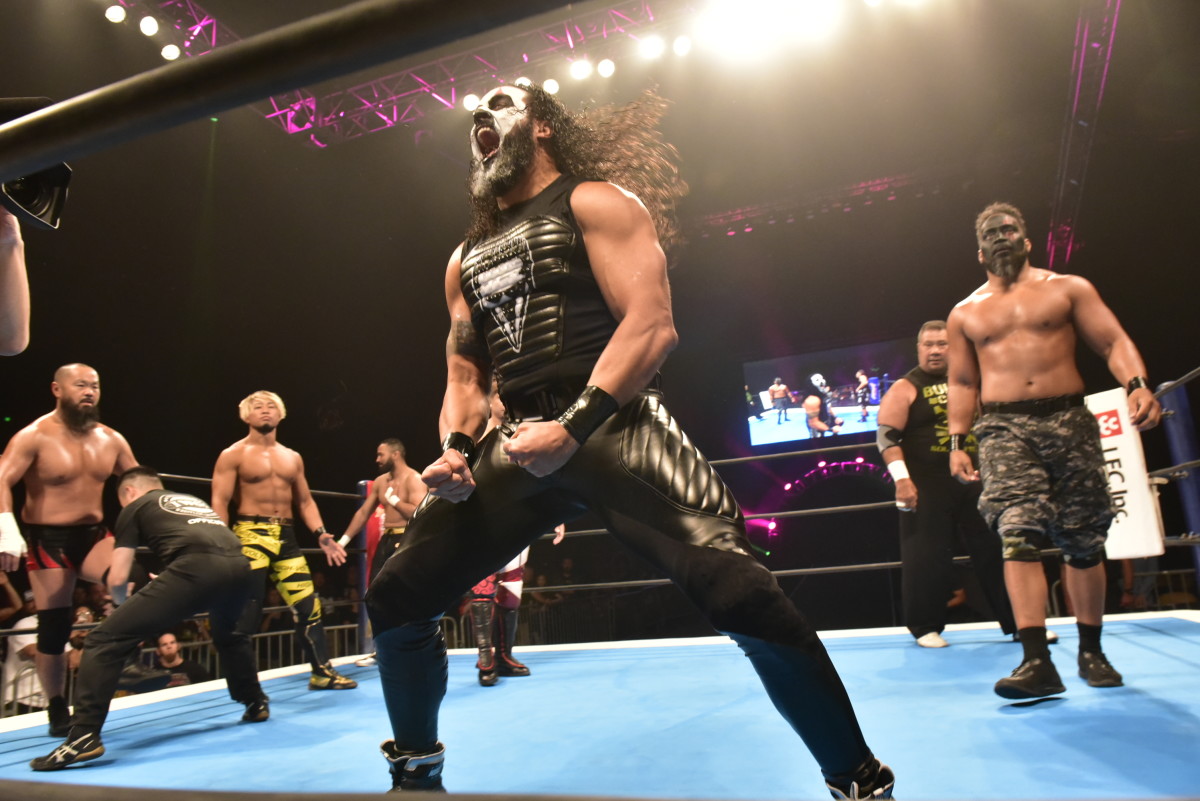 WWE's Watchful Eye on Tama Tonga: A Charismatic Force Poised for Collaboration
Tama Tonga, an established force in the wrestling scene, especially during his tenure with the notorious Bullet Club faction, has caught the attention of WWE. Reports suggest that discussions regarding a potential collaboration between Tonga and WWE have been ongoing for quite some time. Although the exact details of these negotiations remain undisclosed, the fact that talks have taken place is indicative of WWE's genuine interest in the charismatic wrestler.
Son of the legendary wrestler and formidable warrior Haku, Tonga had been working in NJPW without a contract for a significant duration. WWE has previously demonstrated its ability to attract talent from various promotions, including NJPW, as seen with the signing of Karl Fredericks and other notable names. In January 2023, reports surfaced indicating WWE's keenness in bringing Tonga aboard. Creative ideas were even pitched to entice him into joining the WWE family.
I'm sorry, but when is WWE gonna sign tama Tonga? He's running out of time 💀 pic.twitter.com/Ny3oR6uiIW

— Earney (@Earney47008329) May 24, 2023
Unfortunately, due to a temporary "hiring freeze" while Vince McMahon sought a potential buyer for the company, these talks hit a temporary impasse. Nevertheless, Tonga himself has expressed his openness to working with WWE, sharing his thoughts on his podcast, Tama's Island, back in 2021.
According to his own words, "Let me tell you something, man. I ain't got no problems with WWE. No problems. You know what? Hunter, anybody else out there, Vince McMahon, anybody, we open for business, man. You come take care of me and my peoples, and I'm talking about BC and New Japan, let's do business, man. I ain't got no beef with y'all. Not like these other cats, building a company just to rival you. Nah, New Japan, we been here. We been here before all of y'all. We been here. So look, we ain't got no problems. Look, our gates are wide open. Let's do business."
A Resurgence of Legends: Tonga's WWE Homecoming and the Force of Shared Destiny
If a deal materializes, Tama Tonga would find himself in familiar surroundings, reuniting with former allies who have already successfully made the transition to WWE. Superstars such as Finn Balor, AJ Styles, and Cody Rhodes have flourished within the WWE environment, establishing themselves as major players. The presence of these fellow warriors would undoubtedly facilitate a seamless transition for Tonga, allowing him to make his mark on the grandest stage of them all.
The thought of Tama Tonga entering WWE rings looms big as the wrestling world eagerly awaits these developments; it has the potential to be a game-changer for both the performer and the business as a whole. Only time will reveal the ultimate outcome, but the anticipation and excitement surrounding this potential union are palpable.