The time Mohamed Salah put Dejan Lovren's marriage in jeopardy
Liverpool and Egypt superstar Mohamed Salah joined the Reds from Italian side AS Roma on a club record fee of £36.5 million in 2017 and since then, Salah outperformed famous forwards like Sergio Aguero, Harry Kane and others on the process.
Despite playing in the Premier League for the first time with Chelsea after landing from Swiss club FC Basel, Salah eventually came out of cocoon to demonstrate his genius skills and best performance with Liverpool.
The Egyptian King also a renowned person among his teammates in club and country as some of his clubmates openly shared their close bonding with the forward and among them former Liverpool defender Dejan Lovren of Croatia is on top of the list.
What actually happened between Salah and Lovren?
Mohamed Salah and Dejan Lovren were teammates in Liverpool for two years and this two seasons became a bridge for this duo to have a very close friendship as both were seen training and socially involving together most of the times.
Before leaving Merseyside in the summer of 2019, the Croatian was asked by a fan about his choice between Salah and his wife where he jokingly replied, "tough one" with an emoji that resembles thinking.
The ex-Liverpool center back Lovren was often seen sharing family trips with Mo on numerous events and was speculated as the best friend of Salah before joining Saint Petersburg in Russia.
Salah's influence in the Reds' squad again attracted the media when midfielder Thiago was seen wearing Salah's face printed mask during their FA Cup winning celebration as the Egyptian forced to leave the game for an apparent groin injury.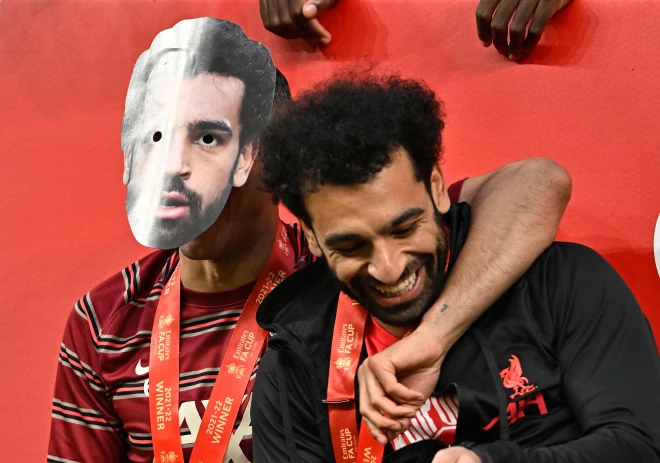 Mohamed Salah also have great respect for legendary players and on a recent interview with PFA, he showed his respects by saying, "I love (Francesco) Totti, Brazilian Ronaldo and (Zinedine) Zidane. These three were like (the best)."