During a press conference at Siam Park in Tenerife, Tyson Fury shared his prediction for a potential bout between Anthony Joshua and Deontay Wilder. Fury, who has beaten Wilder three times, spoke highly of the American heavyweight, but was confident in his prediction, stating "we all know what happens".
While Fury did not elaborate on his prediction, the comment sparked interest and speculation among fans and analysts alike. Both Joshua and Wilder have impressive records, and their potential fight could be highly anticipated by the boxing community.
Joshua, who was one expected to fight Tyson, has previously spoken about Wilder's dangerous reputation in the ring. However, Joshua's promoter Eddie Hearn has also expressed Anthony's excitement for the potential matchup, stating that he believes Joshua will "love it".
In contrast, Fury's prediction probably implies that Wilder would come out on top in a potential bout with Joshua. As two of Tyson's biggest rivals, Joshua and Wilder are no strangers to speculation and debate over who would win in a head-to-head matchup.
Fury's prediction adds fuel to the fire and creates more anticipation for a potential fight between the two heavyweight champions. While nothing has been confirmed yet, many fans and analysts alike will be watching closely to see if Joshua and Wilder do eventually face off in the ring, and if Tyson's prediction comes true.
Tyson Fury gives his prediction
According to Eddie Hearn, Anthony Joshua cannot continue fighting opponents like Jermaine Franklin for the rest of his career. Hearn believes that Joshua would need a specific fighting style to take on Deontay Wilder.
If the two were to face off in the ring, Hearn suggests that Anthony would have to box his "head off." Despite Hearn's focus on Joshua needing to knock out Wilder, Tyson has a different prediction for the potential fight.
During a recent press conference in Tenerife, speaking to Matt Lenihan from BoxingSocial, Fury was asked about his thoughts on a potential bout between Wilder and Joshua.
"Do you need me to answer that? I think we all know what happens."
Despite his own difficulties in finding his next opponent, Tyson didn't shy away from giving his opinion on the potential fight between Anthony Joshua and Deontay Wilder. In an interview with Matt Lenihan from BoxingSocial, 'The Gypsy King' was candid about his prediction for the outcome of the bout.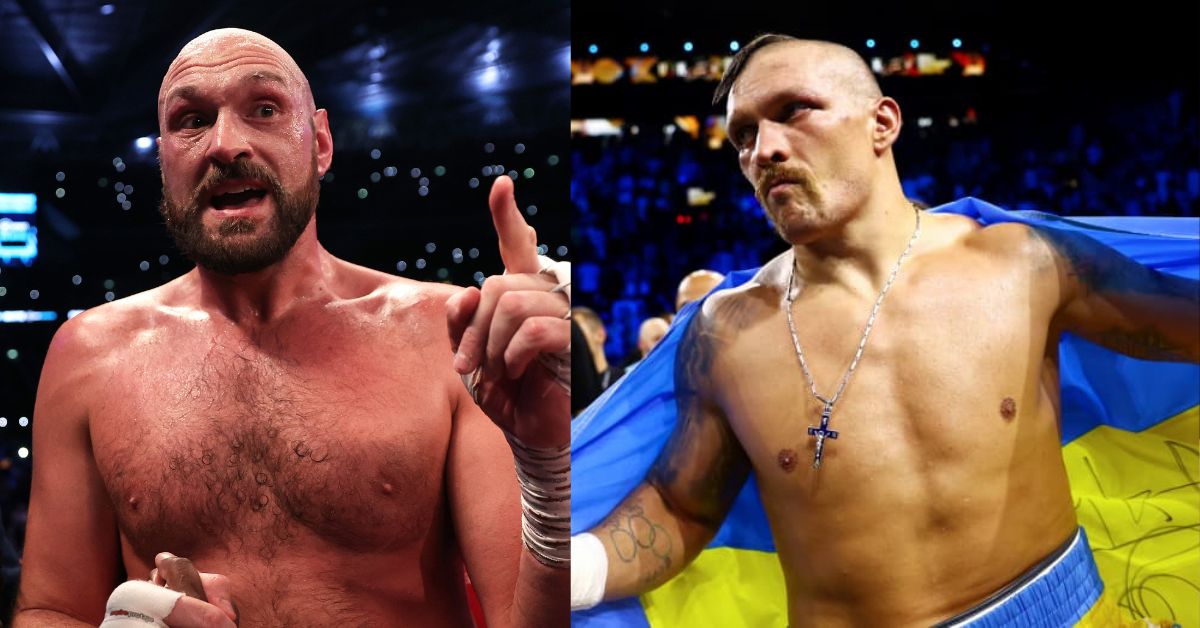 Fury, while expressing his desire to see Joshua come out on top, admitted that he believed Wilder would knock out 'AJ' in their fight. This statement may come as a surprise to some fans who had high hopes for Joshua, but Tyson's honesty is commendable.
"I'd love for AJ to knock him out because Wilder's a little bitch, he's a p***y. But, I just see him [Joshua] getting chinned, to be honest," said Tyson.
What are your thoughts on the potential bout? Let us know in the comment section below.