Dwayne Johnson made a spectacular return to WWE with exciting news, making his way to the ring in grand fashion. Pat McAfee, while speaking to Austin Theory, emphasized that the ring is the people's show and anything they desire can happen, hinting at the return of 'The Rock.'
The California-born star also made headlines previously when he disappointed Cody Rhodes' followers by exposing top wrestling secrets on the Pat McAfee show. Regarding his return, WWE revealed an incredible box office tone, maybe making history in the process. The 51-year-old wrestling superstar thrilled fans with his promise to challenge The Big Dog at WrestleMania 40, but it may impact Cody Rhodes' business.
WWE's Cody Rhodes plan in Dwayne Johnson's presence
The Rock's recent return to the WWE ring was highly anticipated by the WWE Universe. Fans of Cody Rhodes are feeling anxious for him after he teased a major match at an upcoming PPV event. The Rock discussed a potential bout with Roman Reigns at WrestleMania 40 in Philadelphia during the Pat McAfee Show.
Once the Big Bull claimed that he was the best candidate to challenge the Tribal Chief, the showdown between Roman and The Rock became the most highly anticipated contest for everyone.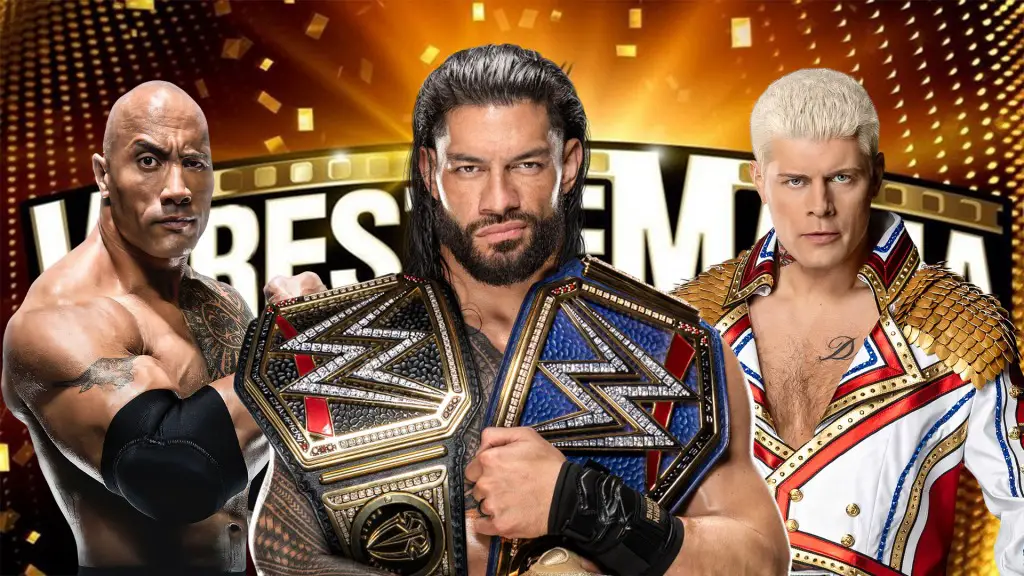 Currently, the WWE ring's greatest rivalry is between the Tribal Chief and the American Nightmare, but The Rock's arrival could change everything. Despite early rumors suggesting Cody might be the opponent, it now appears that Johnson will face Reigns at WrestleMania 40. Hopefully, the WWE team will do something that won't affect Cody Rhode's career.
The Rock's staggering draw
As one of the most prosperous businessmen in WWE history, The Rock's early net worth surpasses that of any other wrestling superstar. Despite being one of Hollywood's highest-paid actors, his return to the WWE arena, along with some spirited banter on the Pat McAfee program, demonstrates that he knows what to do and when.
That was again proved when WWE posted on their Twitter handle, "The Rock SmackDown return has been viewed over 103 MILLION times!". The fact that the 51-year-old superstar is still an international celebrity will clearly push WWE to come up with something really spectacular.
WWE TV will aim to take advantage of every chance it gets to break a record. Ave Raine's dad is obviously the main draw, so many forthcoming scheduled events may need to be rewritten as a result of that. Do you think the millionaire can manage all of this attention without breaking a sweat? Feel free to share your opinion in the comment section.