In the exhilarating world of boxing, the intensity is reaching new heights as the coach of Canelo Alvarez, Eddy Reynoso, firmly declares that a rematch with WBA light heavyweight champion Dmitry Bivol is the primary focus for September.
Although a recent meeting between Reynoso and David Benavidez's manager, Sampson Lewkowicz, sparked speculation about an alternative path, the resounding message from Team Canelo is that the ultimate goal is to face Bivol once again.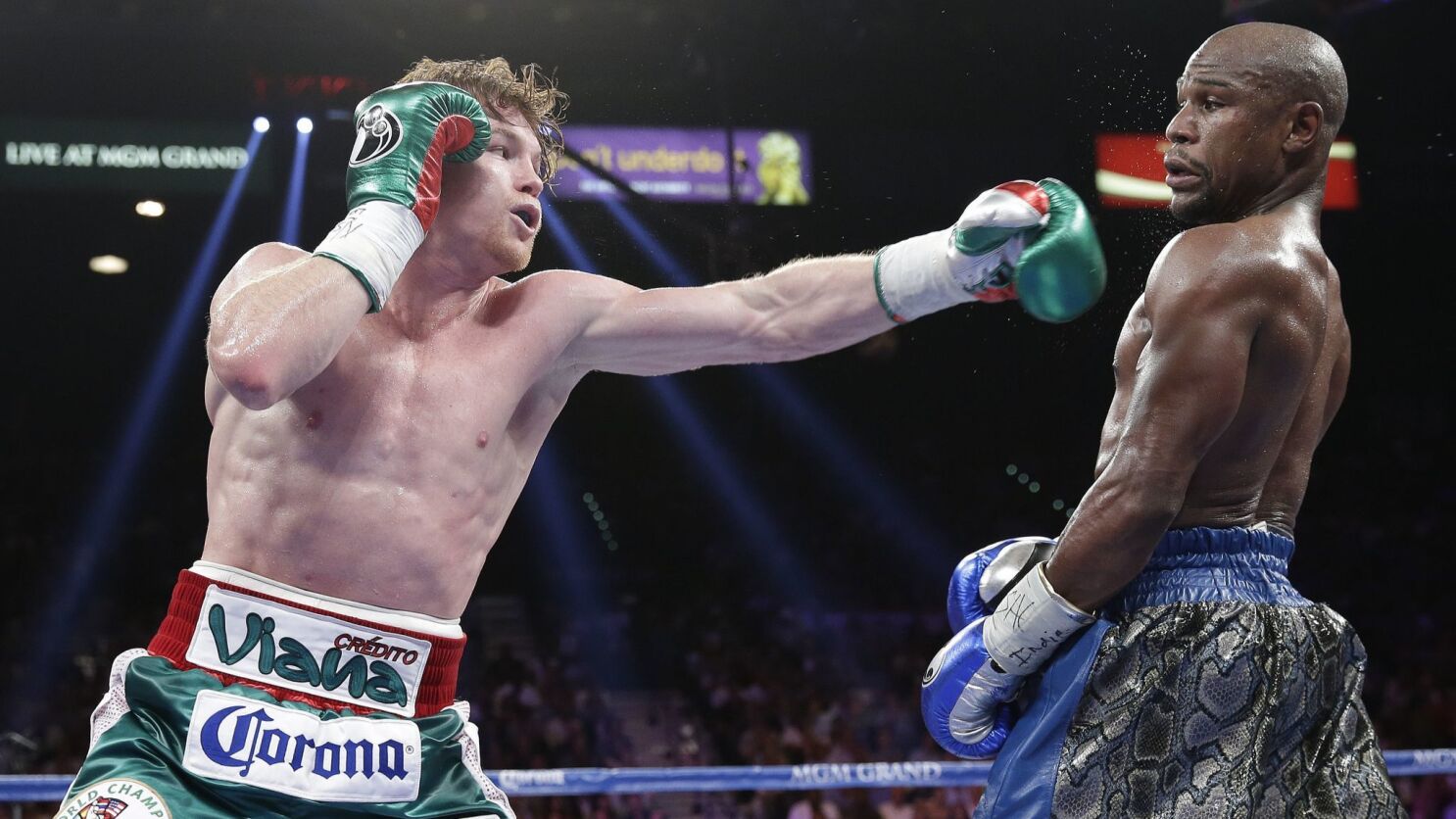 Canelo Alvarez's Coach wants the Dmitry Bivol rematch next!
Eddy Reynoso seems to view the defeat against Dmitry in a disappointing light. Canelo himself has claimed to be a better fighter than the Russian, acknowledging his loss was due to poor performance. It is understandable that a camp with such a strong resume as Alvarez would want to run it back against Bivol for the Light-heavyweight glory.
Critics argue that Canelo's previous loss to Dmitry exposed his limitations and rendered his Mayweather-esque pot-shotting ineffective against the relentless combination punching style of the Russian champion. In their previous encounter, Dmitry Bivol, a skillful maestro of sweet science, showcased his superior abilities against Canelo.
Canelo Alvarez's trainer/manager Eddy Reynoso has insisted that their priority is still to rematch Dmitry Bivol next, despite meeting with David Benavidez's representatives for talks yesterday. [@ChavaESPN]

— Michael Benson (@MichaelBensonn) May 21, 2023
Hence, the argument persists that Canelo should have transitioned from the Mayweather mold long ago to emerge as a formidable combination puncher. The Alvarez camp, however, was never forced to discard the Mayweather-inspired strategy, as it garnered favorable scoring in contentious decisions against the likes of Erislandy Lara, Gennadiy Golovkin, and Austin Trout.
Consequently, Canelo remained entrenched in his pot-shotting ways, failing to evolve his game. Now, it seems that time has passed him by, leaving him unable to learn new tricks. Moreover, his subpar cardio hampers his ability to adopt the combination punching style that Bivol so deftly employs.
Despite these shortcomings, Reynoso's recent meeting with Lewkowicz, allegedly conducted on friendly terms, indicates that Canelo's determination to seek redemption against Bivol remains unyielding.
Alvarez's Journey to set things straight with Bivol
Canelo's desire to avenge his loss to Bivol in their anticipated rematch stems from a deep-seated wounded pride. Many boxing enthusiasts perceive this quest for redemption as a perilous journey, one that could potentially turn into a merciless massacre. In their initial clash last May, Bivol displayed a restrained approach, appearing to hold back on his full power.
It is widely believed that had he unleashed his devastating arsenal, Canelo would have found himself staring at the canvas. The fifth round, in particular, showcased the Mexican star's vulnerability, as he absorbed an unrelenting barrage of seven consecutive headshots from Bivol without offering any meaningful response.
Do you think the Canelo vs Bivol match will eventually take place? Let us know your thoughts in the comment section below!