Donny van de Beek will get his chance: Solskjaer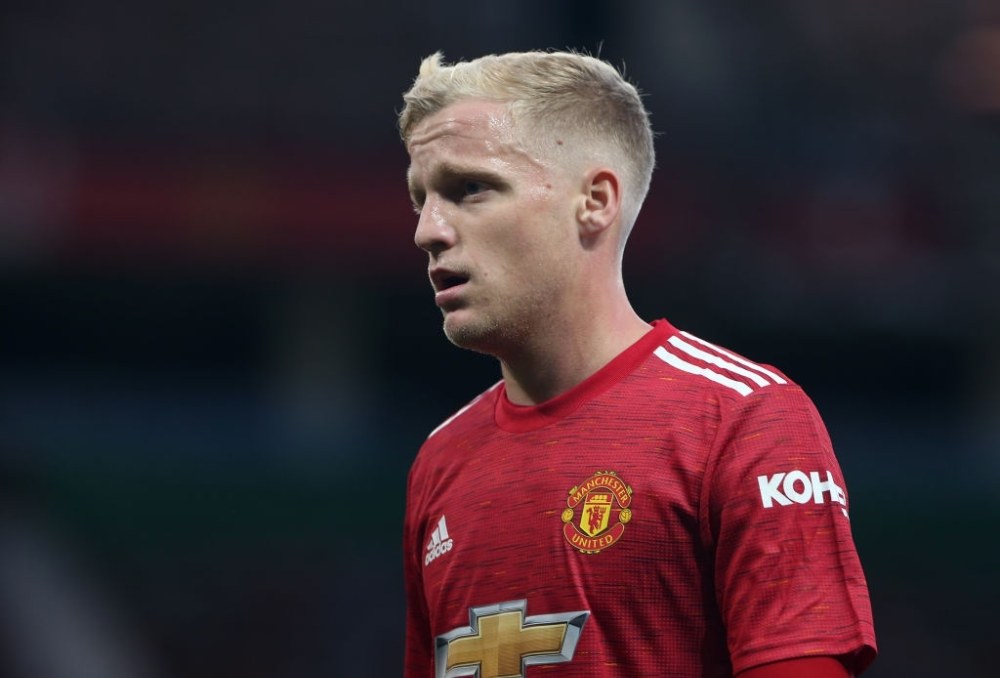 Donny van de Beek, the 23 years old midfielder left Ajax to join Manchester United in September as a £35 million summer signing. Since his move, he already has made a total of seven appearances for the Red Devils.
But sadly, he has yet to start a Premier League or a Champions League match and his total playtime in the league is just 63 minutes.
And everybody's been talking about it. Is Donny van de Beek being treated as a cheap alternative? Has he made a mistake joining Manchester United? Does Donny really deserve more playtime?
Basten and Evra believe it was a mistake indeed
Former Dutch legend Marco van Basten believes Donny van de Beek really made a mistake this summer joining Manchester United. "He shouldn't have gone to Man United," Basten told.
The veteran believes a good player like him wants to play every week. And it's really bad for a player of his stature to play six or seven games a year, that destroys that player's rhythm. And although he is earning way more money than he used to at Ajax, Basten admits, he should have given proper thinking and wait for better prospects. With so many star player in the squad, there wasn't much chance for him to play in the first place.
Meanwhile Patrice Evra, the former United captain also commented on this. He questioned Manchester's decision to sign Donny van de Beek. Evra straight out claimed that United don't really need him. "He is just watching the game every game, and nothing against the kid, but the truth is we don't need him," Evra said.
Patrice Evra: "Why did we buy Van de Beek? I have nothing against him. He's watching the game from the stands. We don't need him. Nobody will say it but that's the truth." #mulive [sky]

— utdreport (@utdreport) October 24, 2020
Ole Gunnar Solskjaer on Donny
When asked about it, Solskjaer said that Donny would see his fair share of games, in due time. "Don't worry about that, he is fit enough but there's always competition for places," Solskjaer says. He adds that this is good for Donny, he will settle better and adjust to his new teammates in the process.
Just last month Sjaak Swart, a former winger for Ajax and Donny van de Beek's current manager called this matter in. He said that he didn't like it at all and that it would be better to let a player sit down the whole time than substituting him in with just four minutes.
So what does the future hold for Donny?
Donny van de Beek's price and his class suggested that he would be a viable midfielder option for Manchester United but his total playtime indicated otherwise. With so many options like Pogba, Lingard, Pereira, Fred, it's very unlikely that Donny van de Beek will get his moment soon.