Epic Vs. Apple Takes A Turn To Free Fortnite Tournament
Epic Games and Apple have been at each other since Fortnite was removed from Apple Store. The entire fiasco seemed to take an Orwellian turn when Epic Games decided to come up with a short movie. As symbolism goes, it is perhaps one of the best representations to camouflage a brilliant marketing strategy. In the nick of time, Epic Games has announced a #FreeFortnite tournament on August 23rd.
Matthew Ball and Peter Kafka had few things to state on Twitter, which made this entire scenario seem right out of a novel. This move also points to what Epic Games prioritizes over everything else.
This also isn't the first time Epic has used process/admin as marketing – and executed it brilliantly.

Note in both times, it became 'of the moment' by going away.

The Strategy Behind Fortnite's Season X Finale Blackouthttps://t.co/snQfTytX4H

— Matthew Ball (@ballmatthew) August 13, 2020
Just days ago, we learned that Epic Games had filed legal papers in response to Apple. The 65-page attachment contains all the details that Apple is being charged with. Although, that was not enough. One has to wonder, Epic is doing so much to promote and prove their point, but when it comes to fixing the game – this level of enthusiasm is hardly seen.
Lazy thing but that what's Twitter is for: Any actual antitrust experts who can explain what Epic can achieve in the short/medium term – vs a lawsuit that takes years, please lmk. https://t.co/ORifsD0WVl

— Peter Kafka (@pkafka) August 14, 2020
To disclose facts, Fortnite was removed because Epic did not follow the company's (Apple) in-app payment guidelines. In turn, this set off a chain reaction where Epic filed the lawsuit against Apple's transaction procedures. Considering all this, one has to think what tops Epic's priority list.
Just in the month of August, we have seen players cheating in tournament, we have seen players being banned for bugs in the game. We have also witnessed how the world champion was accused and warned by Epic. Similarly, the issues with the server are still persistent. Which brings us to the following big question about platforms.
Fortnite iOS Players Will Have To Switch Platforms
We learned from the recent blog from Epic Games that they would host a Fortnite tournament on August 23rd. Twitter was booming with responses and questions from fans about the future of iOS players. The blog came with a big headline, "These are the final days of the entire Fortnite community's ability to play together." 
Epic Games has defied the App Store Monopoly. In retaliation, Apple is blocking Fortnite from a billion devices.

Visit https://t.co/K3S07w5uEk and join the fight to stop 2020 from becoming "1984" https://t.co/tpsiCW4gqK

— Fortnite (@FortniteGame) August 13, 2020
Apple's move to block Fortnite was retaliated by a video parody named Nineteen-Eighty-Fortnite. This featured a certain character that resembled the Apple logo. Epic Games has decided to put this character as a skin reward during their tournament. 
Epic Games has also mentioned how players on iOS will be stuck in Chapter 2 Season 3. Nevertheless, with this piece of news, they have strategically enmeshed the possibility of shifting forums. In the following steps, they mentioned how to stay connected with the game.
Free Fortnite Tournament Rules and Prizes
All of your friends. Fabulous prizes. And one bad apple. We're droppin the #FreeFortnite Cup on August 23.

Check out our blog for full info: https://t.co/BFpiMQoWID

— Fortnite (@FortniteGame) August 21, 2020
The #FreeFortnite tournament looks to be one of the finest examples of modern day marketing brilliance executed by Epic Games. The sentimental aspect of the entire community playing together, intensified by the gifts. These are not just any gifts, they are the top of the line. 
What's better is all the prizes are from different companies, and they promote an anti-Apple market. This helps Epic not only ridicule Apple, but also remain loyal to their community. Fortnite might shut down on iOS, but it might not for Android.
These gifts are as follows – 
Alienware Gaming Laptop®

Razer® Gaming Laptop

Samsung Galaxy Tab S7®

OnePlus 8 – 90FPS on a phone

PlayStation 4 Pro®

Xbox One X®

Nintendo Switch®
The inclusion of Samsung Galaxy Tab and OnePlus 8 shows that Epic is still keeping the mobile community alive. Thus, they are indeed suggesting that players on iOS should shift to a different platform to play season 4.
The rules for the tournament according to the blog seem quite simple. "For four hours, eligible players have the opportunity to win prizes in the #FreeFortnite Cup. Compete as a Solo player in up to 12 matches. Scoring is as follows:"
The scoring criteria are a little tricky, but that only shows us how much Epic wants to promote their idea. #FreeFortnite is shaping up to form into something of a crusade for Epic Games. Against the tyranny of the dictatorial Apple policies, this tournament represents Epic's greatest comeback. It will be interesting to see how they pull it off. 
What tops Epic Games' priority list
Tinder (and the rest of Match Group) sides with Epic Games vs Apple/Google. pic.twitter.com/1HDz8pluRR

— Peter Kafka (@pkafka) August 14, 2020
There are several reasons why Fortnite battle royale is so popular. In fact, it is one of the highest grossing games on Apple's store. Thus, a considerable impact was expected when Epic Games decided to have a different option for purchasing v-bucks on Apple devices. 
Apple's memorable outreach of the Macintosh computer was facilitated by its commercial. It was a black and white shot with a woman in a colored 80's outfit. Epic Games got a little creative with this and pulled off a surprise.
Would have been better if they got equally creative with fixing bugs and properly regulating the cheat system. The video we see is a shot-by-shot representation of the commercial. Not only that, but the face on the screen also represents the Apple logo and its rotten state of affairs. 
Epic's Philosophy and Unprecedented Aspirations
—
What is the goal of the Epic Games Flywheel? Why is Epic spending billions to launch new businesses that remove or reduce all the value in that category – and without shifting the rest to its own pockets?https://t.co/nbj7RULjZJ

— Matthew Ball (@ballmatthew) August 13, 2020
Peter Kafka updated this on Twitter, "Obvious thing but that what's Twitter is for: Supporting Epic against Apple/Google via press release is a minimal cost. Giving up material revenue/distribution – which Epic is currently willing to do – is not."
Amidst all this, we have not heard from Epic Games with respect to anything concerning the servers. They have not spoken up about banning cheaters or anything else.
For a multi billion dollar company, they are savvy with their marketing. Still are not able to fix their own bugs which are creating issues in FNCS. Most definitely, the community wants to know about their priority list.
Apple's stance and Epic endgame
What looks like a conflict of interest might be something else entirely. Apple has already stated its intent to re-negotiate and strike a deal with Epic Games. Fortnite is a game with a future, and most importantly, its for the future generation. From a business standpoint, this would be a wrong move to cut off loose ends. 
Today, Apple said Epic is seeking a special deal, but that's not true. We're fighting for open platforms and policy changes equally benefiting all developers. And it'll be a hell of a fight! https://t.co/R5A48InGTg

— Tim Sweeney (@TimSweeneyEpic) August 14, 2020
Epic Games Founder and CEO Tim Sweeney also came up with a response on Twitter. The paradox here seems to be revolving around the semantics of an 'open platform' and a 'special deal.'
Epic has already played their hand with the lawsuit and the quick-fire video response. From Sweeney's words, it is quite clear that Epic is going to take on both Google and Apple at the same time.
Nevertheless, it is not mentioned anywhere what Epic will do to fix all the issues with Fortnite. It seems that this marketing stunt is something Epic cherishes more than their community.
However, things might take an awry turn soon as 'we know that no one ever seizes power with the intention of relinquishing it.' What are your thoughts on the matter?
Tart Tycoon Outfit and Fortnite Season 4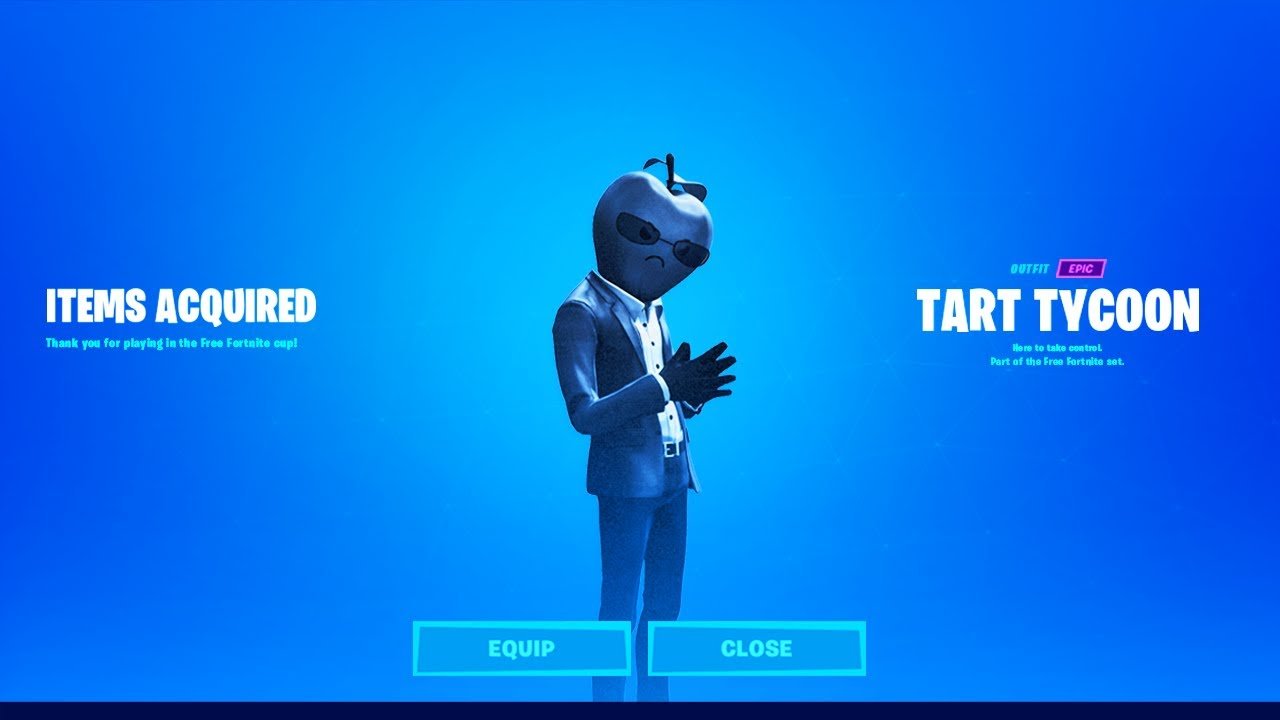 The Tart Tycoon outfit will be given to players across all regions that score 10 points in the tournament. This would be pretty easy, and it seems like Epic Games have a plan with the cosmetics. To see the weekly updates of skins in the item shop, Season 3 was all about DC.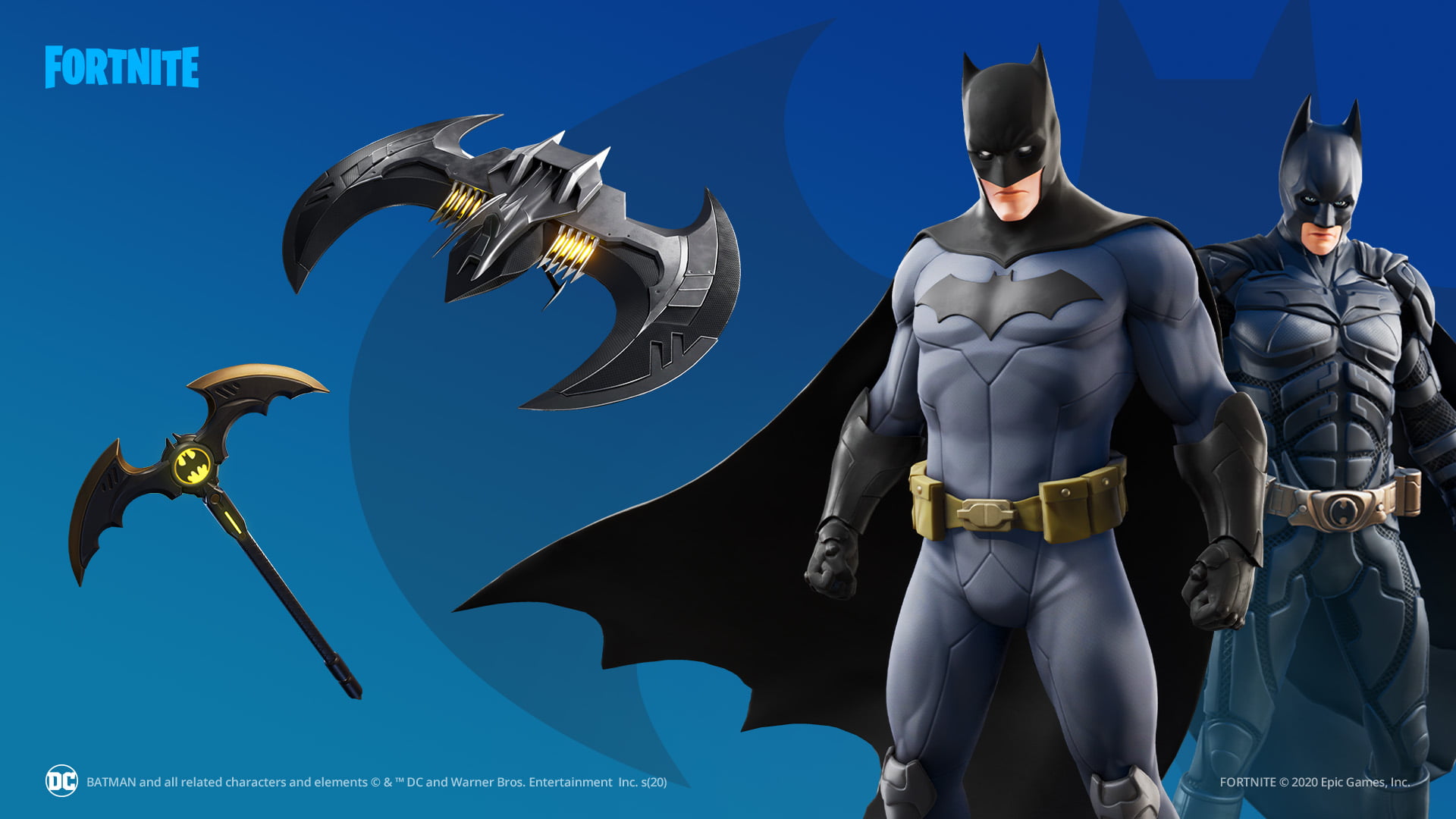 We have already seen the Aquaman, Joker, Harley Quinn, and the Batman outfit. Now that season 3 is almost over, what would season 4 have for us? Reports from data miners and in-game clues suggest that Epic Games will have a collaboration with Marvel in Season 4.