Argentine superstar Lionel Messi, 35, has had a close friendship with Uruguayan striker Luis Suarez since their days at FC Barcelona, and their bond has remained strong to this day, as Messi has expressed numerous times.
Because of his age and lack of form, Suarez recently became a free agent from Atletico Madrid and is now playing for his first professional club, Nacional, back in his home country, Uruguay.
Why did Lionel Messi provide a super expensive private plane for Luis Suarez?
This week, the former Liverpool and Barcelona striker made an emotional homecoming to Uruguayan club Nacional, and old teammate Lionel Messi gave him a poignant letter.
The short but heart-warming letter sent by Lionel Messi was also shown in the stadium during the unveiling of Luis Suarez as a Nacional player where Messi said, "I know how important it is for you to be back to your country, your home, to Nacional after so long and prepare for the World Cup in a few months. I wish you all the best."
While Messi's letter to Suarez was undoubtedly sincere, the current Paris Saint-Germain star went above and above to guarantee that his old pal successfully resigned from his previous team and so the Argentine agreed to let the striker sign the contract and go home on his £12 million private plane.
After learning that summer signing Sebastien Haller would be sidelined by a malignant tumor, Borussia Dortmund showed initial interest in the Uruguayan and other clubs like Juventus. Aston Villa also mentioned Suarez as a possible suitor as they looked to boost their assault, but he eventually returned to his own country where thousands of fans crowded into the Estadio de Honray of Nacional to see Suarez introduced to the crowd.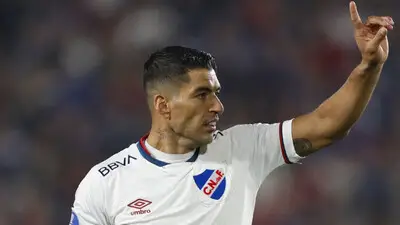 This emotional introduction of the Nacional fans made Suarez more lethal on the field and he eventually scored a goal on his debut a few days ago.