The realm of combat sports certainly is no stranger to trash-talking, fiery rivalries, and some X-rated messages. In the latest saga, KSI, the YouTuber-turned-boxer, has issued a brutal warning to Tommy Fury, the Love Island star, challenging him to step up and fight him in the ring. KSI didn't hold back, calling Fury a "b****" and vowing to knock him out.
A lucrative fight between KSI and Tyson Fury's younger brother is in his sights. After his upcoming fight with Joe Fournier, KSI wants to take on Tommy Fury, who defeated Jake Paul by a split decision back in February. KSI believes he can succeed where Jake Paul failed and "do what Jake Paul couldn't do, alright."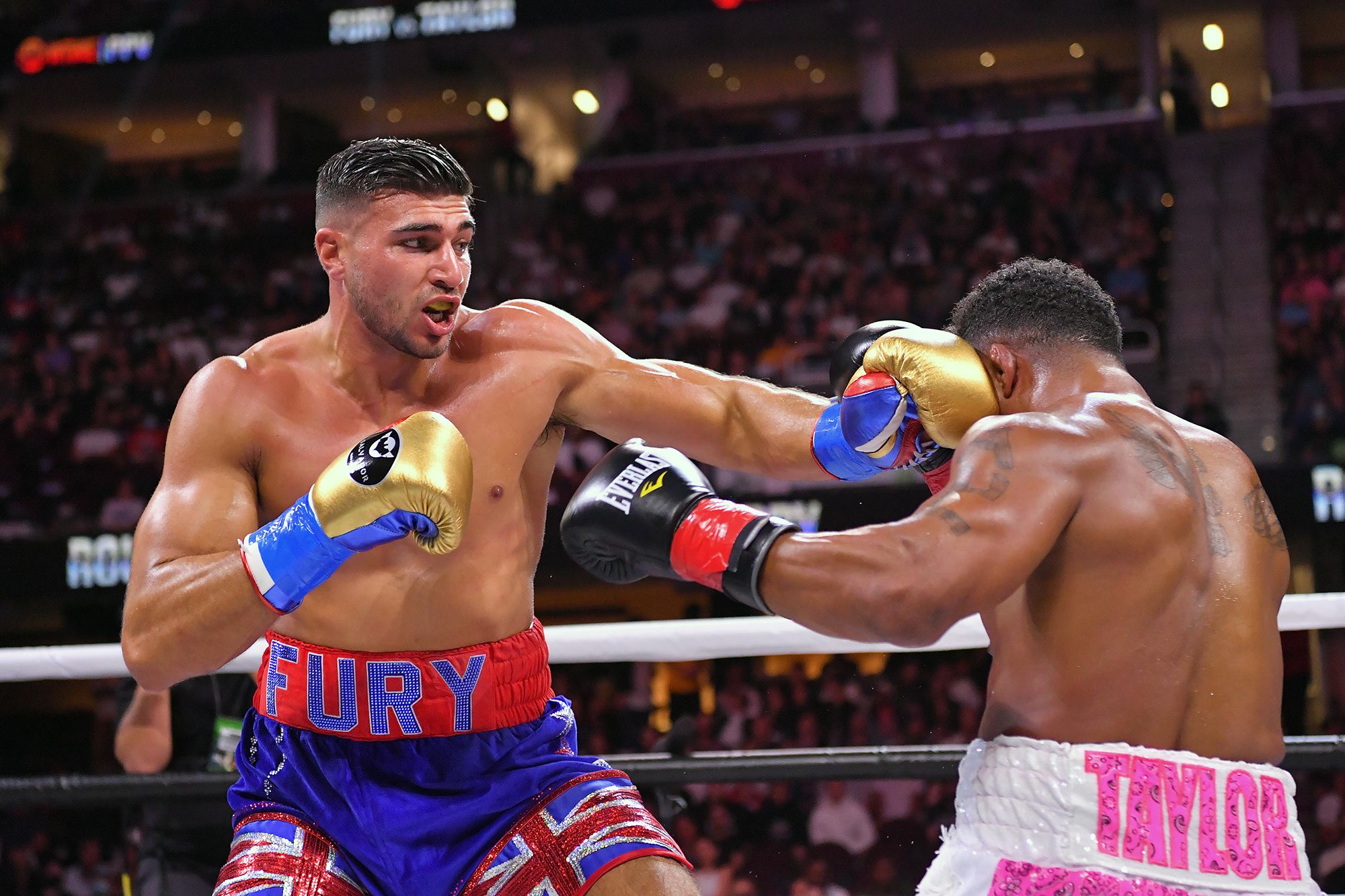 KSI Proves Himself a Worthy Opponent Inside the Ring, Calls Out Tommy Fury for a Showdown of the Century
Despite being counted out as an underdog in previous fights against Joe Weller and Logan Paul, KSI has proven himself to be a formidable opponent inside the squared circle. He relishes being tested and pushing himself to the limit. KSI reiterated, "I love being tested, and I love pushing myself. What I also love is that everybody is instantly counting me out. "KSI didn't mince his words when he called out Tommy Fury. He challenged him to stop being a "b****" and step up to the fight. He's confident in his ability to knock Fury out, saying, "I feel that I can, 100 per cent. I have the power."
🥊 "Tommy, don't be a b****… I'm gonna do what Jake Paul couldn't… I'm ready!"

📈 "It would do crazy numbers!"

👀 KSI has this message for Tommy Fury pic.twitter.com/BMzqQtvSzj

— talkSPORT (@talkSPORT) May 11, 2023
KSI knows how to draw a crowd and generate buzz around a fight. He believes a bout against Tommy Fury would "do crazy numbers" and is eager to make it happen. KSI stated, "Get me on that card with Tommy Fury, and then you have just stacked people on the undercard. Bro, huge, facts." If Tommy Fury accepts KSI's challenge, the world of combat sports would be treated to a highly anticipated match-up between two talented fighters. Both men have something to prove, with KSI looking to cement his place as a top contender and Fury aiming to prove his worth as a legitimate fighter beyond his reality TV fame.
KSI: From YouTube Star to Combat Sports Warrior – Fury, Are You Ready to Rumble?
KSI's message to Tommy Fury could not be more clearer: "Don't be a b****, don't be a p****, I'm here, I'm ready. I'm going to do what Jake Paul couldn't do, alright. I'm here for it, let's do it bro." KSI's fierce determination and unwavering confidence in his abilities as a fighter are a testament to the relentless spirit that drives the sport forward. Whether he's taking on Joe Fournier or potentially facing Tommy Fury, KSI is ready to put it all on the line and deliver a performance that will leave the world stunned.
So let the bell ring, let the gloves come off, and let the warriors step into the ring because, in the end, it's the fighters who truly embody the heart and soul of combat sports.