The departure of Lionel Messi was always expected to have some major effect on Paris Saint Germain. After the Argentine's exit was confirmed, PSG's Instagram followers took a hit.
Earlier, Paris Saint Germain confirmed that Lionel Messi will finally leave the club this summer after many months of rumors of the impending exit. Messi played his last game for the club on Saturday. He couldn't manage to have a goal contribution as PSG lost 3-2 to Clermont Foot.
Lionel Messi made the move to PSG in the summer of 2021, when he had to leave Barcelona on a free transfer due to financial problems at the club.
"Thanks to the club, the city of Paris and its residents for these two years and I wish them the best in the future". 🔴🔵 #PSG

Lionel Messi says goodbye to Paris Saint-Germain. pic.twitter.com/7sk8k31ZQh

— Fabrizio Romano (@FabrizioRomano) June 3, 2023
In two years' time, Messi has amassed 32 goals and 34 assists in 75 appearances. He has won two Ligue 1 titles and one French Cup in that time.
PSG suffers massive followers drop after Lionel Messi's departure
PSG gained a lot of fans when Messi joined the club in 2021. So it was foolish to expect all the following to stick around after the very player parted ways with the club.
The club's Instagram handle has now seen a mass exodus of more than a million followers. Previously, they boasted a figure of around 69.9 million followers but have now dropped down to 68.6 million followers. This came after the confirmation of Messi's exit and his last game against Clermont Foot.
Coincidentally, when Messi joined PSG, within 24 hours, the club's Instagram had gained 3.4 million followers. This is according to an India Today article. Back then it was 41 million followers overall and after two years with Messi, they have around 68 million followers.
PSG have lost 1.3 𝗠𝗜𝗟𝗟𝗜𝗢𝗡 Instagram followers since announcing Lionel Messi's departure on Saturday 😳 pic.twitter.com/8P0pRYpg6U

— OneFootball (@OneFootball) June 5, 2023
Indeed, Messi has a great pull in terms of marketing and media. The Argentine boasts a total of 468 million followers which is the second-highest number of followers by an account (Which is not Instagram official). This makes him one of the most powerful and famous figures when it comes to matters like this.
As Messi has left PSG, these fans probably saw fit to join their idol in leaving the club. As time goes on, we may see a few million more unfollow the club. PSG may also see a decrease in sponsorship money as viewership of the club's games will likely decrease.
Lionel Messi is now a free agent with two possible next destinations
There are two possible destinations that are strongly rumored with the Argentine.
Saudi Arabia
Saudi club Al-Hilal reportedly provided the Argentine superstar a contract for more than €400 million ($438.2 million) each season. This offer was made one month ago, though Messi did not respond to it yet. The deal could reach almost one billion dollars throughout the whole contract.
🚨 Al-Hilal want to announce the arrival of Lionel Messi on June 6. 🇸🇦🤝

(Source: @sport) pic.twitter.com/A2x6iMTQ6t

— Transfer News Live (@DeadlineDayLive) June 3, 2023
It is rumored that his father wants him to accept the Saudi deal. A Saudi delegation is also expected to arrive in Paris to hasten the deal with Messi.
Barcelona
Barcelona is a strong competitor for Messi but they cannot give him a high salary. The Catalan club is still struggling with financial issues and FFP regulations will make it extremely difficult for them to sign the veteran.
But it seems that Messi himself wants to return to his childhood club. The Argentine is in close contact with manager Xavi Hernandez and president Joan Laporta revealed he spoke with him.
Fans of the club chanted Messi's name frequently in the past few days and even now players like Pedri and Araujo expressed their desire to see him back. It was even reported that Messi was part of the title celebrations in the locker room via a video link.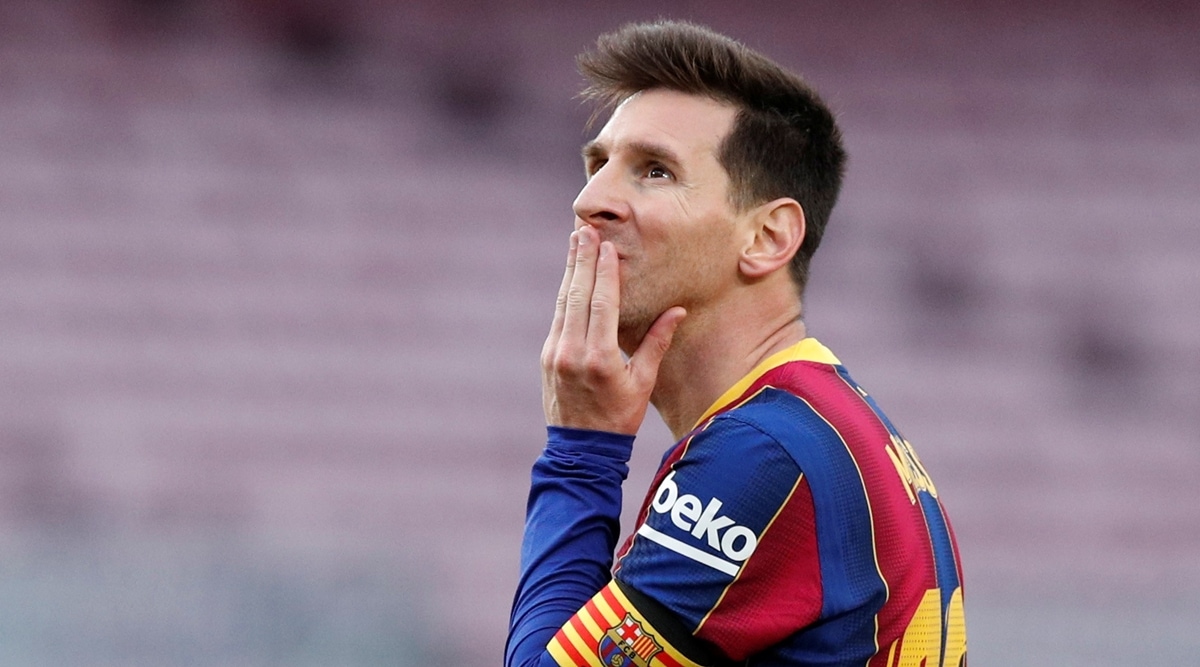 Barcelona are working on strategies to convince La Liga to sign Lionel Messi. They are also rumored to partner up with MLS side Inter Miami. Messi could sign a contract with Miami and then spend the first year at Barca. This would allow him to finally get a farewell from his beloved club.
What do you think about Messi's departure from PSG? Where do you think Messi will play next? Let us know in the comments down below!