latest on Deshaun Watson suspension: Browns QB suspended 6 games for violating NFL's personal conduct policy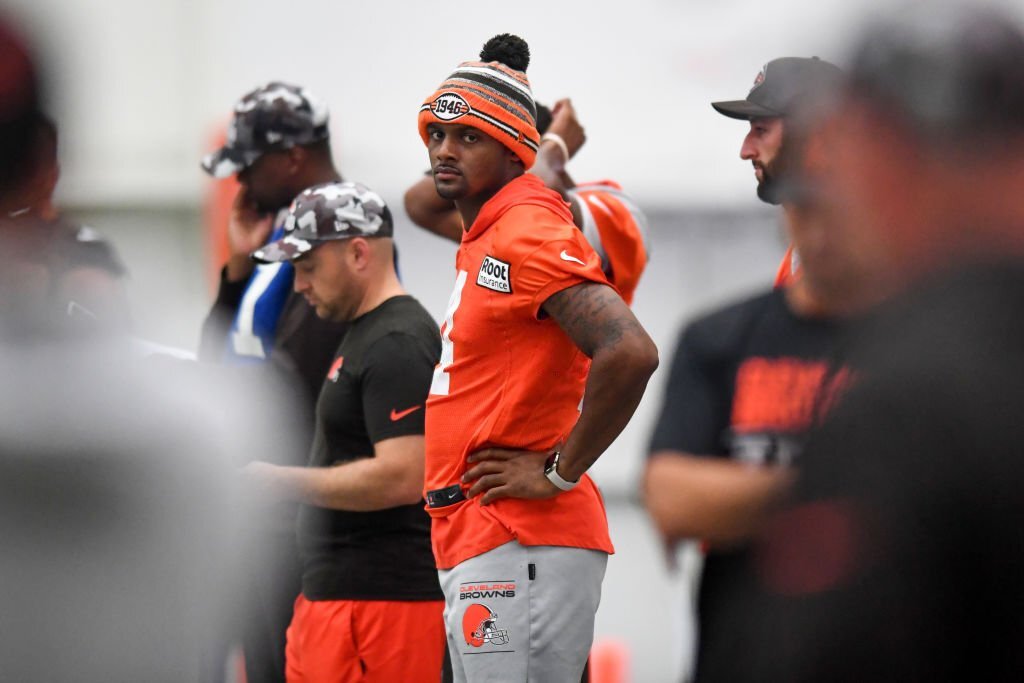 The notorious quarterback of the Cleveland Browns, Deshaun Watson, was found guilty of breaching the NFL's personal conduct rules by engaging in "predatory conduct" in private sessions with massage therapists. As a result, Watson has been suspended for six games without pay.
In civil cases brought by 25 women, Watson has been charged with sexual assault and inappropriate behavior during massage sessions. The interactions that are the subject of the complaints allegedly occurred between March 2020 and March 2021 while Watson was playing for the Houston Texans.
One of the 25 lawsuits was dismissed after a judge ruled in April 2021 that the plaintiffs needed to alter their applications to divulge their names. Watson agreed to settle three of the final four lawsuits on Monday, according to Houston lawyer Tony Buzbee, who represents the women suing Watson. In June, Watson settled 20 of the 24 lawsuits he was facing.
The NFL requested an open-ended ban of at least a year for breaking the league's personal conduct policy, but the punishment imposed by the game's disciplinary officer, former federal judge Sue L. Robinson, was far less severe.
"Although this is the most significant punishment ever imposed on an NFL player for allegations of nonviolent sexual conduct, Mr. Watson's pattern of conduct is more egregious than any before reviewed by the NFL," Robinson wrote in the conclusion to her 16-page report.
The NFL requested Watson serve a minimum 17-game regular season and postseason suspension, which the six-game punishment falls far short of. Robinson criticized the NFL for requesting an unusual full-season suspension, which would be much longer than what other players have faced for similar allegations of nonviolent sexual conduct.
"While it may be entirely appropriate to more severely discipline players for nonviolent sexual conduct, I do not believe it is appropriate to do so without notice of the extraordinary change this position portends for the NFL and its players," she wrote.