Paige, also known as Saraya Jade Bevis, is one of the most prominent wrestlers in WWE, often celebrated for her success in the ring. Not only is she considered one of the most attractive wrestlers of her time, but fans also appreciate her endearing personality.
However, in recent times, a fan has claimed that cosmetic surgery is the secret to her stunning appearance. It's been almost 10 years since she was promoted to the main roster, and during this time, she has aged gracefully, with an indefinable appeal. This led one fan to dub her 'Lier' and accuse her of lying about having plastic surgery on her face. Nevertheless, Natalya, another outstanding wrestler, stands by Paige.
Saraya gets called out for "lying"
Saraya, the 31-year-old wrestling champion in AEW, began her WWE wrestling career at the age of 21 in 2014. After a fan accused the reigning AEW Women's World Champion of insulting the appearances of others while benefiting from plastic surgery herself, she became embroiled in an online controversy.
Her supporters argued that the criticism was unwarranted since the fan had critiqued her recent post without makeup. Professional makeup artists can enhance one's best features at any age, and many online images are digitally altered using Photoshop. As she naturally aged, she appeared even more beautiful in her new image. All of this stirred up social media controversy.
Paige made a new Twitter post in which she addressed the rumors of her surgical history clarifying that her procedures included Botox in the forehead, lip fillers, and breast augmentation surgery, but she had not undergone any facial surgery. After this explanation, fans began to understand the situation better, and some of them felt remorseful for their earlier criticism.
Natalya shows support to the former WWE champion
Paige recently tweeted her appreciation for Natalya's support. For whatever reason, WWE legend "Natalya" is involved. Aside from Saraya becoming the first-ever NXT Women's Champion, both women have held the WWE Divas Championship.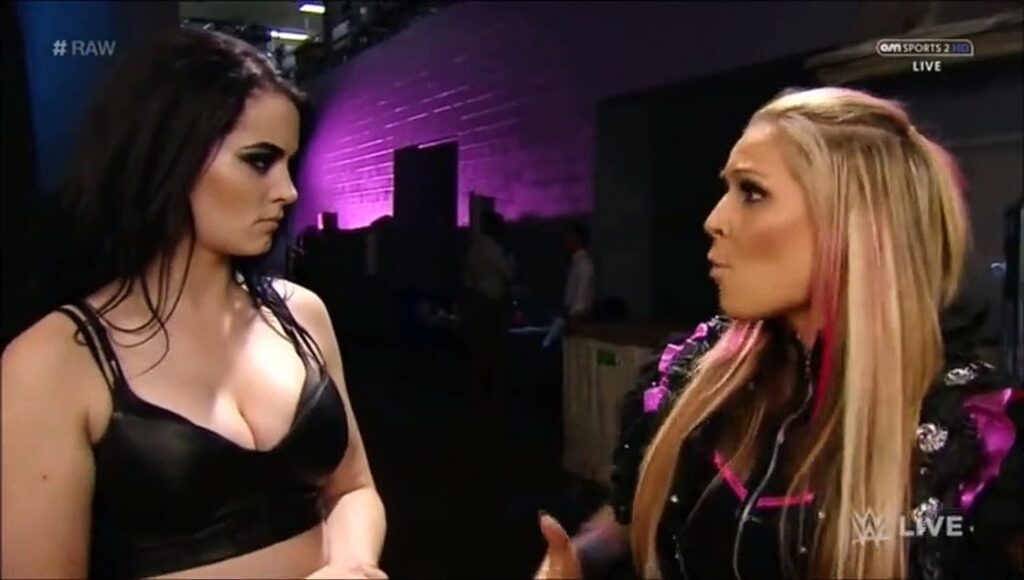 Fans have started to accept that Paige was truthful, acknowledging that her appearance was the result of excellent cosmetic work and Photoshop. This newfound understanding was aided by Natalya's supportive tweet, 'Beautiful now and then!!!!!!!!!' Even at this later stage in her career, Saraya's followers say she's more alluring than ever.
What's your take on Saraya's controversial image ? We welcome your feedback and ideas on the comment section.