Opportunity for redemption awaits Seth Rollins at Jeddah, where "The Architect" lost the Universal Title
Following the captivating vignettes aired during the go-home episode of Raw, it becomes increasingly likely that Seth Rollins will seize the World Heavyweight Championship. So prepare for an exhilarating showdown at WWE Night of Champions 2023, set to ignite the Jeddah Super Dome in Saudi Arabia.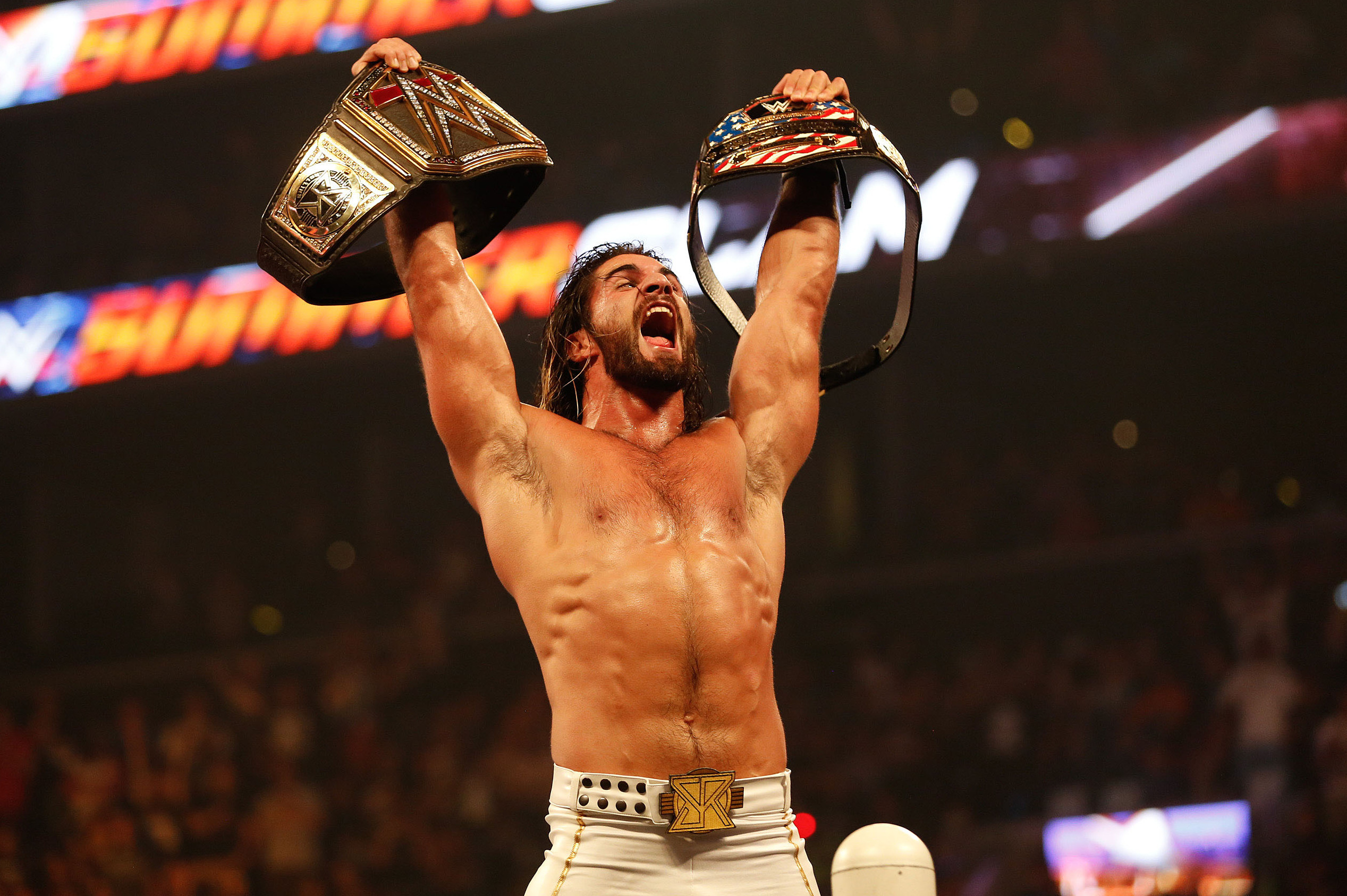 Seth Rollins on his journey to redemption at Jeddah
The Visionary has been inextricably linked to the new belt ever since its debut. On the 24th April episode of Raw, Rollins gave a powerful and passionate performance that virtually guaranteed him a spot in the upcoming tournament finals two weeks later.
Throughout this journey, Rollins has showcased pretty much all the qualities needed to represent a brand as its top star. Engaging interviews with Corey Graves have shed light on the significance of this opportunity for Rollins and his determination to set himself apart from Reigns.
Seth Rollins will become the first superstar to compete in 3 inaugural championship matches.

– He defeated Jinder to become the first ever NXT Champion

– Rollins vs Balor for the Universal Championship

– Faces AJ Styles to crown a new World Champion. pic.twitter.com/xB3Cn6MTy2

— Roman Reigns SZN 💥 (@reigns_era) May 21, 2023
The upcoming clash between Rollins and AJ Styles is expected to be a spectacular showdown, especially considering the acclaim they received for their universal title match at Money in the Bank 2019. However, The Visionary stands alone as the rightful bearer of a world championship on Monday nights.
This turn of events holds a certain poetic justice. It was in Riyadh, Saudi Arabia, during Crown Jewel in October 2019, where Rollins famously relinquished the title to "The Fiend" Bray Wyatt. While his previous stint as a top babyface faltered, Rollins has admirably reinvented himself as one of the roster's most beloved stars.
Seth Rollins gets another shot at gl0ry!
In the grand arena of WWE, a magnificent opportunity for redemption awaits the illustrious Seth Rollins. Like a skilled architect, he once crafted the Universal Title into his domain, only to see it slip from his grasp in Jeddah.
But now, with the stage set ablaze at WWE Night of Champions 2023 in the majestic Jeddah Super Dome, Rollins seems poised to conquer the World Heavyweight Championship and rewrite his story.
From the very inception of this coveted title, Rollins has been intricately intertwined with its essence. We now wait to find out if the veteran can truly find his way back to the glory he once lost.