In an attempt to settle the score, Matt Riddle came to the rescue of Sami Zayn, thwarting an imminent, vicious attack from the Bloodline. Moreover, Triple H revealed the WWE Draft's comeback, while The Brawling Brutes secured a win against Imperium, The Judgment Day emerged victorious over The LWO, and Solo Sikoa triumphed over Kevin Owens, among many other highlights!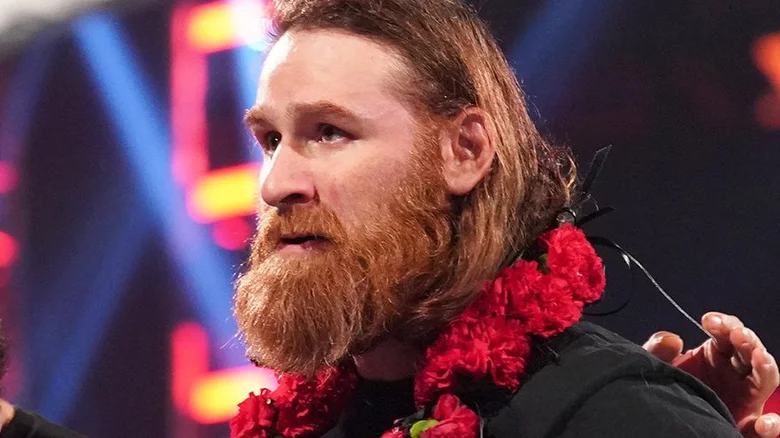 In the main event, Riddle sought retribution against Solo Sikoa in a highly personal match. However, The Usos, who had already been ejected, returned to the ring, undermining the official's authority.
This prompted Kevin Owens and Sami Zayn to join forces and level the playing field, leading to a brawl at ringside. In a hasty decision, Riddle jumped into the chaos and targeted Jimmy and Jey, leaving himself vulnerable to Solo's decisive Samoan Spike, which resulted in his defeat.
After using the chaos outside the ring to defeat @SuperKingofBros in #SmackDown's highly-personal main event, @WWESoloSikoa delivered a brutal post-match attack to The Original Bro that ended with Riddle under the announce desk. #SmackDown Results: https://t.co/3g9I3joRSQ pic.twitter.com/eIlTG8bqAm

— WWE (@WWE) April 15, 2023
Sikoa's Ruthless Attack on Matt: Breakdown of Post-Match Chaos
Following a tumultuous match in the main event of SmackDown, Solo Sikoa capitalized on the chaos outside the ring and emerged victorious over Matt Riddle. However, Solo was not content with merely winning the match. Instead, he unleashed a vicious post-match attack on Riddle, targeting him with brutal strikes that left him writhing in pain on the mat.
WWE Smackdown Draft is Back: Anticipated Roster Shakeups and New Rivalries on the Horizon
As the attack continued, Solo seemed to relish in his dominance over Riddle, delivering punishing blows that left the crowd in shock. The assault eventually led to Riddle being thrown under the announce desk, where he lay motionless as Solo celebrated his victory in the center of the ring.
Despite the valiant effort put forth by Riddle throughout the match, Solo's ruthless attack ultimately proved to be too much for The Original Bro to overcome. As the dust settled and the crowd cheered, it was clear that Solo had emerged as the dominant force in the ring that night.
Meanwhile. Triple H revealed the highly-anticipated comeback of the WWE Draft, causing a frenzy of excitement and speculation among fans. The draft allows for a roster shakeup between RAW and SmackDown, leading to fresh rivalries and matchups.
Fans have eagerly awaited the draft's return, hoping to see their favorite superstars switch brands and new talent introduced. Social media exploded with speculation about potential switches and feuds. With Triple H leading the event, the WWE Draft promises to be a must-see, thrilling fans with surprises and excitement.
What is your take on the recent WWE events? Let us know your thoughts in the comment section below.