10 Greatest Wrestlers who spent time in prison
Over the years, a lot of great wrestlers have spent time in prison for committing hideous crimes. The professional wrestling business is a tough industry to work in and requires a lot of hard work, time and there's a lot of pressure.
Many wrestlers turn to the illegal route to combat it all, which resulted in them being handcuffed and locked behind bars.
These performers spent a lot of time on the road and the hard bumps they take in the ring drains a lot of their energy. To deal with it, a lot of them have taken drugs and they were intoxicated in public.
Despite these arrests, fans still cheer for them when they return to the ring and they are still regarded as legends by many people.
With that being said, here are 10 greatest wrestlers who spent time in prison.
#10. The Big Show
Paul "Big Show" Wight is known for his time in WCW and WWE where he was a world champion in both promotions. In WCW, Big Show was known as "The Giant" due to his incredible size and height.
It's widely known that wrestlers get pretty rowdy on the road. Many former stars have revealed in shoot interviews how they drank until they lost consciousness, did drugs and nearly committed vehicular homicide back in the days.
The Big Show found himself in the same situation during his time in WCW. The 7-footer allegedly got arrested for exposing himself to a female hotel employee while intoxicated.
#9. Ric Flair
"The Nature Boy" Ric Flair is regarded by many fans as the greatest wrestler to ever lace up a pair of boots. Besides being known for his work in the ring, Ric Flair is also known for his party boy and controversial acts.
In July 2014, an arrest warrant was issued for Naitch in North Carolina. The 16-time world champion fell behind on his $4,000 monthly spousal support payments to Jacqueline Beems, his then estranged wife.
Ric Flair owed a total of $32,352.51 when the warrant for his arrest was issued. However, he managed to have the warrant revoked after he made arrangements to have the amount paid off.
That wasn't his first arrest though. Back in 2005, Flair was arrested for a road rage incident. He allegedly got out of his car, grabbed a motorist by the neck and kicked the door off of the latter's vehicle.
They don't call him the dirtiest player in the game for nothing.
#8. Booker T
WWE Hall of Famer Booker T was involved in a lot of robberies before he became a part of the pro wrestling business.
The 5-time WCW Champion was arrested after taking part in armed robberies at several restaurants in his hometown of Houston, TX. The robberies were performed by a group of four men, including himself.
Booker T was taken in and pleaded guilty in 1987 to two counts of aggravated robbery and he was sentenced to 5 years imprisonment.
Luckily for him, Booker was released only 19 months into his sentence and was placed on parole. He went on to join WCW where he became one of the company's top wrestlers although he spent time in prison.
#7. Jake "The Snake" Roberts
Jake Roberts had an immense amount of talent during his prime time in the WWF with his pet snake called Damien. Unfortunately, thanks to his battle with his demons, Roberts ended up being a big mess.
Due to these struggles, he found himself in jail. He was arrested in 1988 for battery after he punched a man who was arguing with another man over a woman.
11 years after that incident, Jake was arrested once again for being behind child support.
His other arrests occurred due to other reasons like being unresponsible for Damien, possessing drugs and drinking and driving, just to name a few.
#6. Scott Hall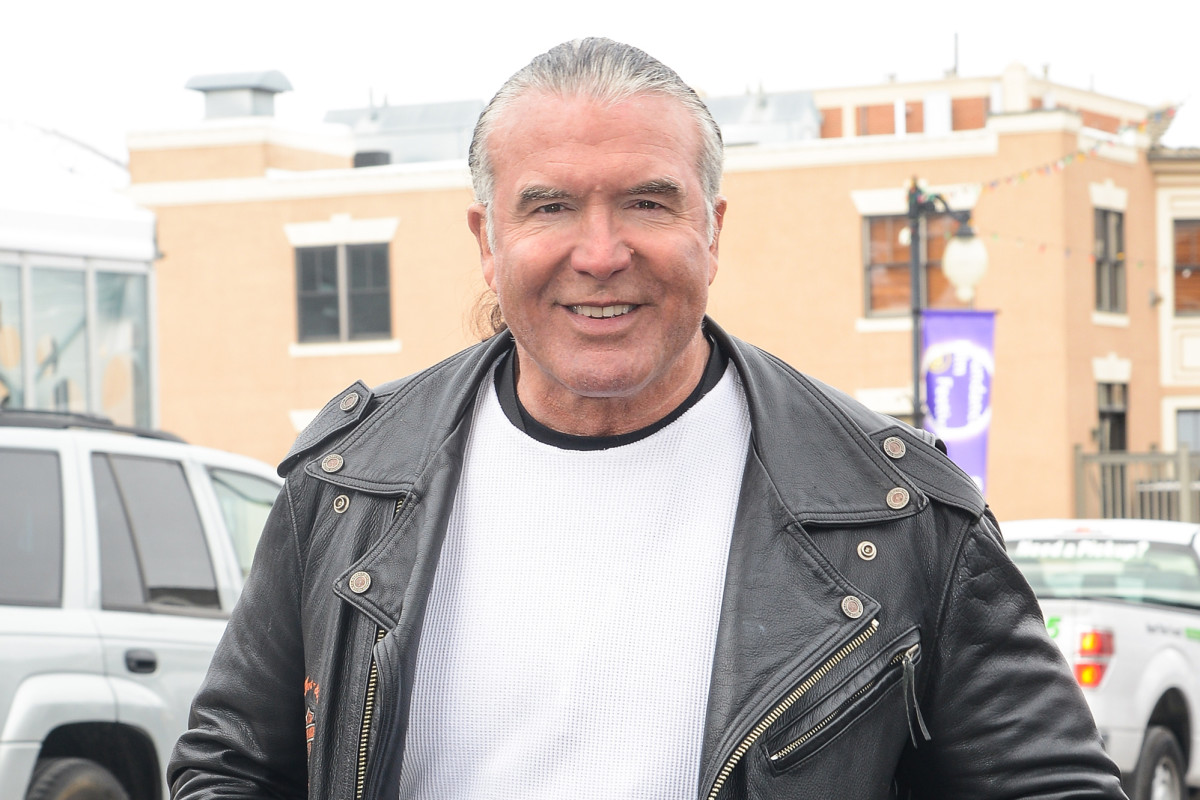 Scott Hall, also known as Razor Ramon, has a long list of arrests to his name. The Bad Guy was first arrested after he was charged with second-degree murder in 1983.
Hall allegedly shot a man with a gun outside a club but he claimed that it was for self-defense. The case was closed later due to a lack of evidence.
Unfortunately for the WWE Hall of Famer, he ran into trouble again in 1990 when he drove his limousine under the influence of alcohol.
In 1998, he was arrested again for groping a 56-year old woman. Hall was arrested various times after that for various offenses including bar fights, DUI, and domestic disturbance.
#5. Jeff Hardy
Former WWE Champion Jeff Hardy is known for his dare-devil stunts and for the number of arrests he's had in his life.
In 2009, Hardy was arrested on charges of trafficking in controlled prescription pills and possession of anabolic steroids, after a search of his house yielded 262 Vicodin prescription pills, 180 Soma prescription pills, 555 milliliters of anabolic steroids, a residual amount of powder cocaine, and drug paraphernalia.
Over a year later, it was announced by the district attorney that Jeff Hardy would plead guilty to the charges. In 2011, he was sentenced to ten days in jail, 30 months of probation and a fine of a hundred thousand dollars. Hardy served his 10-day jail sentence from 3 to 13 October 2011.
On 13 July 2019, Hardy was arrested in Myrtle Beach, South Carolina for public intoxication while he was on a hiatus from WWE due to injury.
Three months after that, he was arrested once again and charged with driving while impaired in Moore County, North Carolina.
#4. Brock Lesnar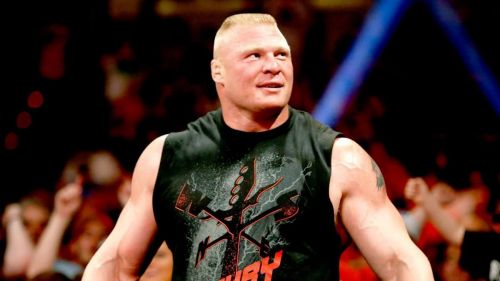 The Beast Incarnate Brock Lesnar is the most dominant athlete in combat sports history, and there's no question about it. However, for a man of his stature and accomplishments, going above the law was a situation he found himself in.
In January 2001, Lesnar was arrested for possession of a large number of anabolic steroids. He was locked up and spent a few hours behind bars. The charges were dropped after it was discovered that the substances were legal growth hormone.
The Beast was later charged with several hunting infractions on a trip to Alaska, USA. He pleaded guilty to the charges and was fined $1,725 and given a six-month hunting suspension.
#3. Kurt Angle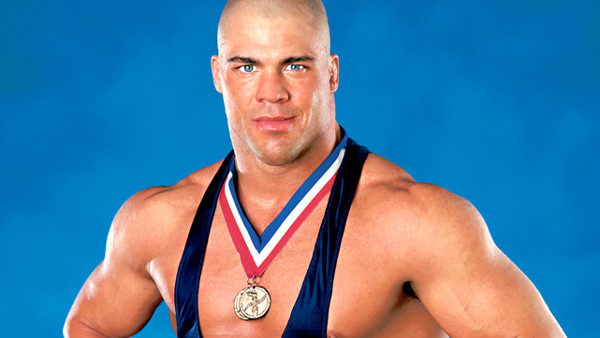 Kurt Angle is a widely known name. He is an Olympic gold medalist, a former WWE Champion, TNA World Champion, WWE and TNA Hall of Famer and he was the on-screen General Manager of Raw. Besides all these accomplishments, he has plenty of arrests to his name.
On 28 September 2007, Angle was arrested for driving under the influence of alcohol in Pennsylvania. A woman claimed that Angle almost ran over her as he was driving away from a restaurant.
In August 2009, Angle was accused of stalking his then-girlfriend and was arrested for "driving while operating privilege is suspended, possession, harassment, and prohibited acts also in Pennsylvania.
The wrestler spent three more times in prison for driving while intoxicated after that.
#2. Randy Orton
WWE Superstar Randy Orton is one of the most popular Superstars in the company. However, before he decided to become a wrestler, he wanted to join the military.
Orton enlisted in the United States Marine Corps, but he later regretted his decision. He no-showed many times and then disobeyed a direct order from a commanding officer.
The Viper was tried and convicted of these crimes then sentenced to spent 38 days in military prison. After that, he received a dishonorable discharge from the Marines.
#1. Stone Cold Steve Austin
Stone Cold Steve Austin is another top WWE Superstar who has a criminal record. In June 2002, he was arrested by police for domestic abuse after assaulting his then-wife Debra Marshall.
Police reported she had a swollen cheek and eye and bruises on her back and shoulders. Austin, who is one of WWE's greatest wrestlers, spent time in prison before pleading no contest. He got off with a $1,000 fine and 80 hours of community service.
Austin, however, did not learn his lesson. On 26 March 2004, he allegedly assaulted his then-girlfriend Tess Broussard.