John Felix Anthony, better known by his ring name, "John Cena," is a well-known public figure in the world of professional wrestling. Widely regarded as the "GOAT" by members of the WWE community and Hall of Famers, Cena recently made his second comeback after two years of inconsistent appearances in the WWE ring.
The industry believes that Cena is worthy of the title "GOAT," despite criticism from Jimmy Uso when he returned to the WWE ring on September 2. Cena, on the other hand, insisted that Roman Reigns is the "Greatest of All Time."
WWE icon John Cena claims Roman Reigns is the "greatest of all time"
'The Doctor of Thuganomics' praised Roman Reign as the "Greatest of All Time" in an interview with Sportskeeda that was released just before the Spectacle event. The Cenation Leader returned to WWE after a lengthy absence, and the crowd was thrilled to see him in action once more.
Fans also appreciated his humility, as he remarked in the interview about The Tribal Chief saying, "In my perspective, I believe Roman Reigns is the greatest of all time. "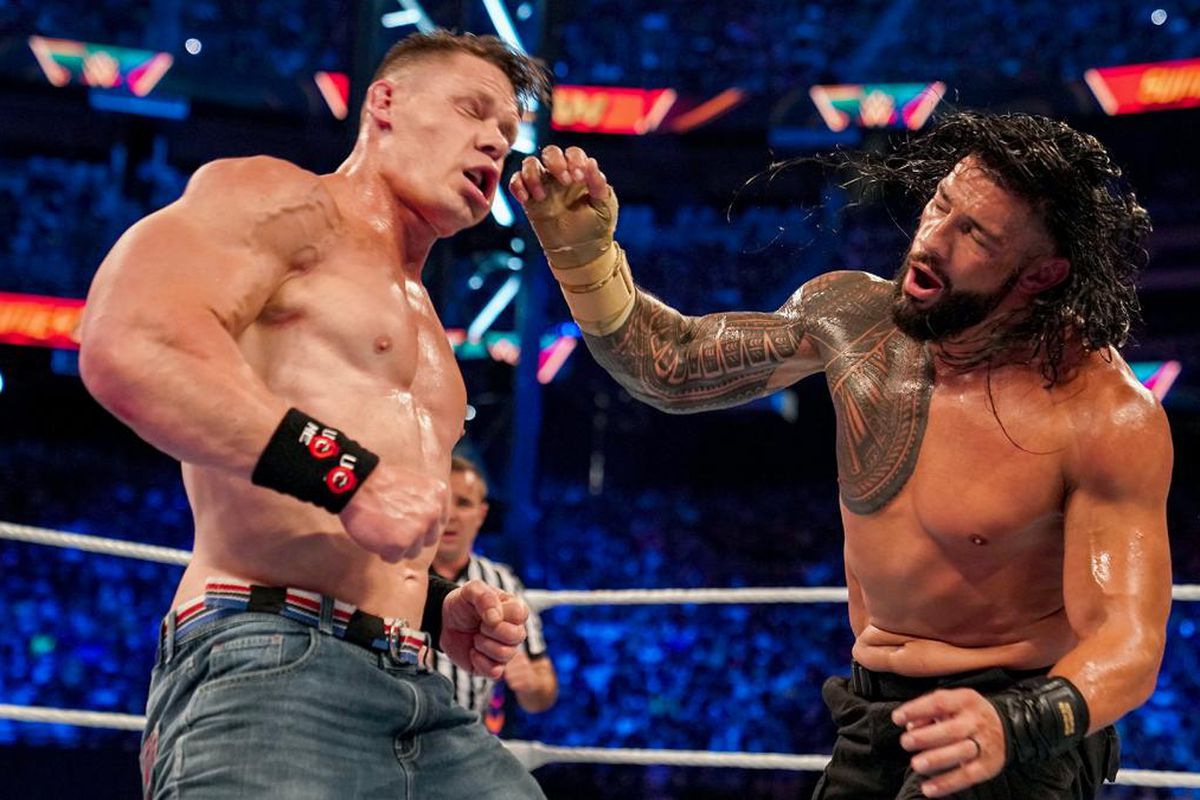 While John Cena was establishing himself in WWE in the 2010s, Roman Reigns was doing the same. They wrestled many times but never shared the WrestleMania card. Reigns has held the WWE Universal Championship for more than three years.
Despite this, wrestling fans all over the world can't deny Cena's 16-time champion status, especially when you consider that Roman's Bloodline storyline also ranks at the top of WWE.
John Cena to face Imperium members alongside Seth Rollins
On September 8, the GMC Balayogi Indoor Stadium in Hyderabad will host WWE Superstar Spectacle 2023, featuring John Cena, Seth Rollins, and other A-list WWE Superstars.
In the main event, Cena and Rollins will team up against Ludwig Kaiser and Giovanni Vinci of The Imperium. Cena has saved some of his interview answers just for his Indian fans, as this will be his first time competing in WWE in India.
"I was overwhelmed with the passion of the fan base here in India. So it's a pleasure to be back and truly a monumental moment for me to be able to perform for the WWE Universe here in India tonight" Cena said.
What are your thoughts on placing "GOAT" wrestlers Roman Reign and John Cena in a steel cage? Share your thoughts with us in the comment section.