Ex-Barcelona soccer superstar Dani Alves has been in jail since being arrested following
a sexual assault accusation
. He had been arrested for allegedly sexually assaulting a 23-year-old woman in Barcelona.
The sexual assault reportedly took place in the VIP bathroom at a Barcelona nightclub on the night of December 30. Alves was arrested while returning from Brazil to Spain on January 20.
He has since been in jail without bail. Dani initially denied any wrongdoings, but later admitted to having consensual sex with the accuser. Later he even tried to say he is the victim instead. If convicted, he could face up to 12 years in prison, Spain's maximum punishment.
🚨Brazil defender Dani Alves has been detained in jail pending an investigation into alleged sexual assault

Alves allegedly assaulted a woman by inappropriately touching her in a nightclub in Barcelona in December

His club, Pumas, terminated his contract with immediate effect pic.twitter.com/M8ixvwzbQm

— Sports Brief (@sportsbriefcom) January 21, 2023
How did the family members of Dani Alves react?
Dani Alves's wife Joana Sanz initially defended her husband but later reports came that she was looking for a divorce. Now, Dani's mother Lucia Alves has also entered the scene speaking on Instagram to defend her son.
After he was arrested, Dani's mother posted many stories on social media to declare his innocence. "My family is my life, I love them to infinity, I know that my son is in prison, but I love him, it is beyond anyone what God has united, no one can separate us."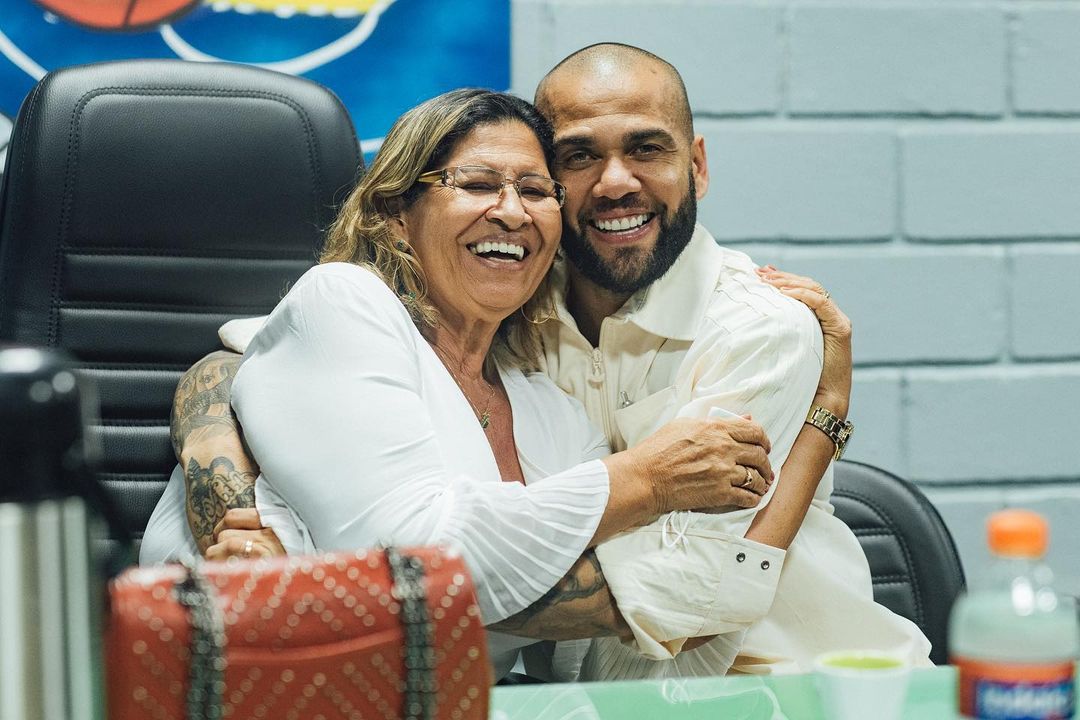 She even hinted at traitors taking away her son, "I know that my son bothered people so much that the Judas traitors took him away from me, but my faith in God cannot be taken away, I remain strong."
Another post said, "Friends who will never betray you if you feed a dog for 3 days will remember you for 30 years if you feed a person for 30 years they will forget you in 3 days"
Her latest post featured a religious text from the Bible from 'Daniel 6:27', "His dominion has no end. He is the one who delivers and rescues, who works signs and wonders in heaven and on earth, who has delivered Daniel from the power of the lions".
The former Barcelona man is without a club as his contract with Mexican club Puma was torn up. Due to that, the club is also preparing to sue him for millions of dollars. Dani Alves is the most decorated footballer in history, however off the pitch, it seems the opposite. What is your opinion on the Dani Alves rape case allegations? Let us know in the comments!