Jake Paul in Logan Paul's corner, The Bloodline in Roman Reigns' corner: Jake Paul going to Saudi Arabia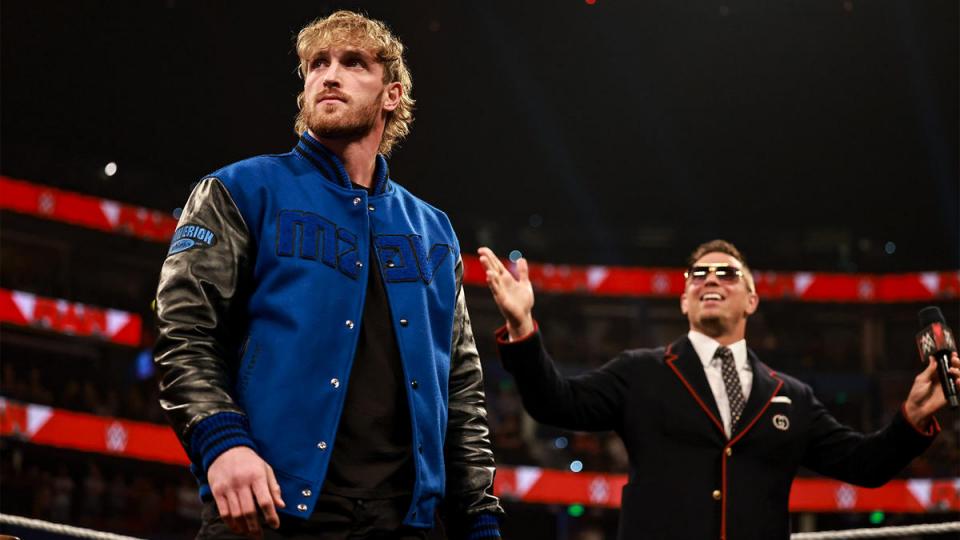 Logan Paul is gearing up to face Roman Reigns at Crown Jewel in Saudi Arabia on Saturday, but there's a catch. As it seems, the undisputed champion will receive numerous assistance, whereas it appears that Paul will not receive any. However, Triple H hinted that Logan will be getting assistance from his brother, Jake.
This is only Logan's third professional wrestling match, yet he is now challenging for a title at the Crown Jewel main event. The YouTuber-turned-wrestler is pretty optimistic about the contest, but there's no one to help him. Whereas the Tribal Chief has Paul Heyman, the Usos, and Solo Sikoa. Ringside interference from them would be harm for the 27-year-old to win the title for the first time.
Although it seems WWE is sticking with the story that all it takes is one lucky shot for Logan to win, Despite the fact that it is ridiculous for an inexperienced celebrity like Paul to beat Reigns for the title, But it's true that all the older Paul brothers need is one good hit on the former WWE champion. Now it seems impossible with all the assists that Roman is getting in the bout. However, the good news is that Triple H wants an even contest.
BREAKING: The #WWECrownJewel Press Conference will stream live tomorrow at 10:05 AM ET/7:05 AM PT on YouTube, Facebook and TikTok. pic.twitter.com/b4qkKmZ70h

— WWE (@WWE) November 3, 2022
During yesterday's investors' call, Triple H teased that help was on the way for Logan in the form of his brother, Jake. He said,"And Jake is going to be there. Jake Paul in Logan Paul's corner, and the Usos in Roman Reigns' corner, and Solo Sikoa. I don't expect Sami Zayn there. No one has specifically told me he's not going. But he has never gone before, and they didn't want him before. And I don't know that that's gonna change. but yeah, The Bloodline in Roman Reigns' corner, and Jake Paul in the other corner."
Jake is a more established fighter than his older brother, as he defeated Anderson Silva on Saturday. But it will indeed be a contest to watch as a YouTuber-turned-pro boxer takes on pro wrestlers at Crown Jewel.